Are you starting a fitness program?
What is your step-count today?
Do you care about your BMI?
Everybody wants to look good but more importantly, everybody wants to feel good and all around the world more and more people are turning to adjustable dumbbells
 to help them get in shape.
The gym is an easy place to start but gym memberships are expensive and people are developing the confidence to buy adjustable dumbbells and work out in the comfort of their own homes.
This is a more flexible and natural way to work out and can save you so much time. There are so many different types of adjustable dumbbells that it's important to invest in the right equipment.
Where do I start? What do I need? This guide will help you:
Learn how to pick the right dumbbells.
Make sure you get value for money when investing in Dumbbells.
Learn what features you need from adjustable dumbbells.
Plan your workout with your adjustable dumbbells.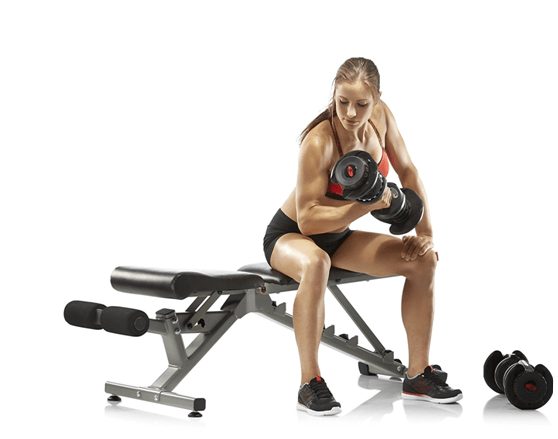 Almost everyone is familiar with the dumbbell, of course. It is probably the most simple and durable way to build your arm and pectoral muscle, or even as if used properly. But why spend thousands on a full set? An adjustable dumbbell would be a perfect fit at home or on travel. That's why it always ranks among my household fitness equipment list.
So how to choose the one best fits your grip and strength? Just check our shopping tips and the Best Adjustable Dumbbell Review 2022.
Best Adjustable Dumbbells 2022
In a hurry? Just check the quick editor's choices:
1. Ironmaster 75lb Quick-Lock System with Stand
An adjustable dumbbell is supposed to be easily conditioned and last a lifetime, and you will be fairly satisfied with Ironmaster 75lb Quick-Lock System with Stand. If you have concerns over the price, then its quality and lifetime warranty will definitely convince you.
The Ironmaster 75lb features Quick-Lock design adjusting from 5-75 lbs in 2 1/2 lb increments, and also super heavy duty construction (welded steel and chrome plated handles), no worries about drops or breaks.
Additionally, the set includes a stand, which makes it convenient to store the loose plates. It's like having a complete set of free weight dumbbells at home.
Regarding the experience, the Ironmaster 75lb feels great in hands and in motion during movements. It is a pleasant experience, with the feel and size (decreases with a decrease in weight).
Compared with dial adjustable type, the Ironmaster takes a little extra time to change weights, up to 15-30 seconds. You are free to enjoy dumbbell lifts and make better strength gains step by step because you don't feel like you have to be gentle with them. We rate it 5 stars as the last dumbbell set you'll ever need.

Pros
Easy to adjust weight
Adjustable in precise 2.5 lb increments
Nice, well-balanced feel
Lifetime warranty and great customer service
Cons
Dumbbells get somewhat long if you're using higher weight ranges (over 80 lbs)
2. PowerBlock Elite Dumbbells
Compared with most hex dumbbells, the PowerBlock Elite Dumbbells feature an exclusive block design. Its weight range is 5-50 lbs per hand, and can easily expand to 70~90lbs per hand, the minimum adjustable weight is 2.5lbs.
Made in the USA, the PowerBlock Elite Dumbbells feature excellent control stability when doing overhead, incline, and flat bench presses.
Moreover, it is shorter than hex dumbbells at the same weight, allowing the weights to concentrate at the top of the contraction (no clanging together, no rattling).
Thanks to the unique design, it works simply, easy to read scales and adjust weights. And the flat ends make it easy to rest on your thighs and then kick up into position. Once you get the hang of it, adjusting the in-handle weights take 5-10 seconds for the pair.
Another advantage of PowerBlock Elite Dumbbells is they can be used as push up bars, so you can do push/pull exercises that you can't do with other adjustable bells. And they are more stable as push up bars than hex dumbbells. If you have a $300.0 budget, the PowerBlock elite is our recommended pick.

Pros
Quick and easy to adjust weight
Adjustable in small, precise increments of 2.5 lbs
Comfortable grips and padded wrist guards
Super high quality and extremely durable
Long 10-year warranty
Cons
Adjusting the weight in 10 lb increments is fastest, but 2.5 lb or 5 lb increments takes a few extra seconds
3. Bayou Fitness Adjustable Dumbbell
The Bayou Fitness Adjustable Dumbbell is a quality and durable set. The bar itself weighs 5lbs, the weight range is 10-50 lbs. Each plate is 2.5 pounds with a max of 4 plates per side.
To keep both sides balanced you'd want to keep equal plates per side making it 5lb increments.
Made of durable heavy duty chrome plated steel, the quality of the product is just as good if not better as what you would use at a gym. Switching between plates is extremely easy, the profiles are not bulky.
So you could set a schedule for workout time every day and then immediately begin working out and then resume whatever you were doing. Very convenient. The Bayou Fitness Adjustable Dumbbell does have a tendency to clang when loading, but still feels safe when lifting. It is overall a great piece of equipment you can expect to last a long time.

Pros
Very sensible pricing for what they offer
Easy to use
Conventionally shaped
Sturdy adjustable dumbbells Overall
Cons
Limited weight threshold
Uncomfortable Grip
4. Bowflex SelectTech 552 Adjustable Dumbbells
As a classical and popular adjustable dumbbell, the Bowflex SelectTech 552 is no doubt the best-seller on Amazon.
It features a unique easy-to-use dial system with each dumbbell adjusts from 5 to 52.5 pounds and adjusts in 2.5-pound increments up to the first 25 pounds.
The Bowflex signature design enables you to rapidly switch from one exercise to the next. Just turn the dials to select the desired weight.
The dock works great, the weight change is easy and smooth, and they take up minimal space. It is combined with a slightly thicker handle that is wrapped in a very grip-friendly material, which makes these dumbbells feel like extensions of your arms.
What's more, the Bowflex set is compatible with the free Bowflex SelectTech training App for iOS and Android. Considering the plastic docks that hold the weight plates, it is not recommended to drop or use them for push-ups. In other ways, you can expect it to last a very long time.
Pros
Innovative design
Value for the money
Wide weight range
Weight distribution system
Warranty/Money-back guarantee
Cons
Expandability isn't there
5. One Pair of Adjustable Dumbbells Kits – 200 Lbs
If you are looking for an extra heavy dumbbell set, the One Pair of Adjustable Dumbbells Kits is worth trying. It is made simple yet sturdy- high quality cast iron and chrome handles.
The 100lbs set includes two 5 lbs collars, eight 10lbs plates, two 5lbs plates, and two 2.5Lbs plates. So it can be set up in increments of 5lbs.
Simple as it may seem, these dumbbells are painted black and are not dirty or have any raw metallic smell to them.
The One Pair of Adjustable Dumbbells Kits also comes with rubber rings to help dampen the sound of plates clanging together. Great set that will last you forever.

Pros
Budget Friendly
Feel stable and secure due to solid build
Weight can be adjusted by extra forged Cast Iron plates
Cast Iron plates give a clean look
Rust free
Cons
Takes time to change weights
Chipping of paint from Cast Iron plates
6. Yes4All Adjustable Dumbbells 105lbs
The Yes4All Adjustable Dumbbells actually come into a range of weights: 0, 50, 52.5, 60, 105 to 200 lbs. So it's actually a nice pick for women or new trainers.
Among these weight options, we recommend the 100 sets if you are new to lifting as it gives you a lot of room to grow.
There is a special design: star-lock collars with loose-resistant rubber trims. Its treaded ends with star-lock collars provide a safe, secure workout & easy weight plate changes
The grip on the bars is awesome, the end cap screws on smoothly, and the finish is great.
The complete Yes4All Adjustable Dumbbell set only takes seconds to assemble and take out. Compact, convenient, and easy to use and store.
We recommend it as suitable for performing basic toning body workouts, core fitness, strength exercises and heavy leg lifts.

Pros
Rust & corrosion free product
Perfect investment
High-performance cast iron
Easy to use and store
7. CAP Barbell RSWB-40TP 40 lb. Dumbbell Set
Last but not the least, we list the simple but quality CAP Barbell RSWB-40TP. It is perfect for beginners and advanced fitness enthusiasts alike, to work everything from your chest and shoulders to your biceps and triceps.
The 40-pound set includes two handles, four 2.5-pound plates, four 5-pound plates, 4 collars, and a plastic storage case.
The CAP Barbell RSWB-40TP set features ergonomic grips, comfort handles, and rubber trims collars.
Each steel barbell is knurled to help ensure a steady, secure hold. Suitable for use with bare hands or weight-training gloves Both the grip and plates are rust and maintenance-free.
Apart from that, you can keep the CAP 40-pound weight set neatly organized and easily accessible with the provided carrying case.

Pros
Dumbbells can be stored easily
Added strength through cushioned ends
Extra plastic storage case
Rubber trims collars
8. XMark Adjustable Dumbbell
The XMarks Adjustable Dumbbells are a combination of multiple sets of dumbbells into one. They are meant for space maximizing with equipped storage trays.
With The XMarks Adjustable Dumbbells, there is no hassle over where they should be placed.
The XMarks Adjustable Dumbbells render conservative and thus letting you adjust the poundage lifted and hence no need for another purchase of a set of dumbbells.
The XMarks Adjustable Dumbbells allow easy setting of one weight to another by adjusting the adjustment knob.
The simplicity in usage and its excellent quality make the XMarks Adjustable Dumbbells a great and unique addition to your home gym.
Pros
Take up less space
They are affordable
Weights can be changed in just 15 seconds
Cons
It not easier to throw 10 weights down
Sometimes the weights may be stuck in the plastic holder.
Shopping Tips – How to Choose Adjustable Dumbbells
One of the best home workout equipment is adjustable dumbbells. Adjustable dumbbells allow you to work out at different weight levels because they can be adjusted based on your preferences.
In addition, with this equipment, you do not require a lot of extra space for storing them after use. These are available in a wide range of prices depending on the weight capacity and design you choose. Following are some of the best options to consider when shopping around for adjustable dumbbell sets.
How Much Weight Have You Been Considering?
When it's truly your very first time utilizing dumbbells in your workout, it's a good idea to begin with a single that weighs perfectly to your physique.
A typical misconception is the fact that the dumbbells which you must use are merely the ones that you may take. But obviously, being a novice, it's much more likely that you can't bring quite large weights only however.
For this reason, it's important to concentrate on your conclusion aims along with your fat to understand the amount of your dumbbell must additionally weigh.
For example, ladies and men have quite diverse concerns as soon as it regards the fat of these dumbbells.
Therefore the thing you should accomplish would be to find at least 10 to 15-percent of your present fat and when having your first actually dumbbells available utilize this like a gauge.
Best Brands VS Non-Brand Dumbbells
Because we have already established the significance of dumbbells, you should not be shocked to find out that there may be alternatives out there that are certainly affordable because they are not created by the most well-known brands of exercise tools and equipment.
So, ask yourself, is the manufacturer important to you or are you okay with the non-branded types because they are usually unlimited?
Both ways, as long as you can make good use of it for a suitable period of time, then the kind of dumbbells you receive shouldn't be a problem, and just checking it out may inspire you to actually engage in a workout, as long as you can.
How Many Budgets Have You Got?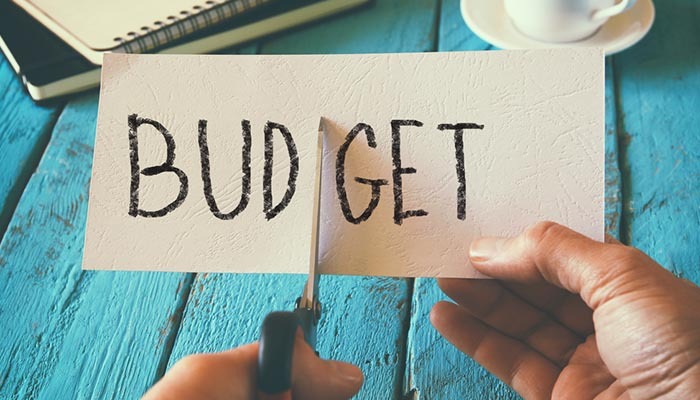 Obviously, your allowance for dumbbells is just another important concern.
Negotiating with cheaper alternatives might be your greatest, if not just a choice, in case your financial plan is fairly restricted now but that you still need to make great utilization of the powerful workout equipment.
On the flip side, if you've most of the cash into your own bank accounts to save for those dumbbells, then you may treat yourself that so long as it drives you to consistently accomplish your targets regardless of what.
You can also chance upon shops since there are really new variations coming on the marketplace where dumbbells are getting offered at cheaper costs, if you're fortunate enough.
Obviously, in case you'll just use this equipment in the home, this is just another choice which you have and that may ensure item and excellent manufacturers in a really acceptable price.
Where you can Purchase Adjustable Dumbbells?
The final thing which you definitely need to think about is the place where to buy your initial dumbbells. This will always be your very first alternative, for those who own a shop at heart that provides probably the most aggressive prices.
Examining online may come quite convenient for you personally, if you're unaware in regards to exercise equipment shops.
But usually, remember to evaluate prices from most of the shops you'll be looking into first palm as well as people who can be open for internet transactions.
This really will ensure that at the close of your day, the dumbbells you deserve are going to be yours at probably the most aggressive cost you also deserve.
Closing Suggestions
Dumbbells are usually not hard to find, in fact they are just about everywhere. When you are really seriously interested in engaging in a terrific workout, this really is one of many other activities you should not overlook.
Currently, individuals who acquire the right dumbbells are guaranteed that you may save a great deal of cash afterward since you will not be purchasing anything else.
Aside from that, you can monitor your progress by raising the fat of your own chosen dumbbells.
#1 Weight Range
For most people, the weight range of 5lbs-50lbs each unit will be easy to get a hang of while leaving enough space to grow up.
#2 Weight Settings
Average adjustable bells come with 2.5lbs as minimum weight conditioning. Yet if you consider the balance and add plates on each end at the same time, the minimum weight conditioning will be 5lbs. Always remember to check the weight before training.
#3 Dimension
The size of most dial-adjustable dumbbells won't reduce as you lose the plates. As a result, for women and those with smaller grips, the traditional adjustable dumbbells may be easier in motion with lower weights.
#4 Extra Features
Some adjustable dumbbells come with a storage stand or casing, which makes the heavy duty equipment to store. Other features include training belts, extra rubber rings, and plates.
3 Reasons Why You Should Use Adjustable Weight Dumbbells
Every individual dreams of having a perfect body. We can go to any extent for achieving such a body. One of the important routines in any weight loss or body building programs is exercise.
There are many types of equipment for the exercises and dumbbells are an important part of them.
Dumbbells are also known as free weights. 
Adjustable dumbbells are among the innovative exercise equipment that we have got now. It offers a compact alternative to the old fashioned dumbbells. The main three reasons why you should opt for an adjustable dumbbell: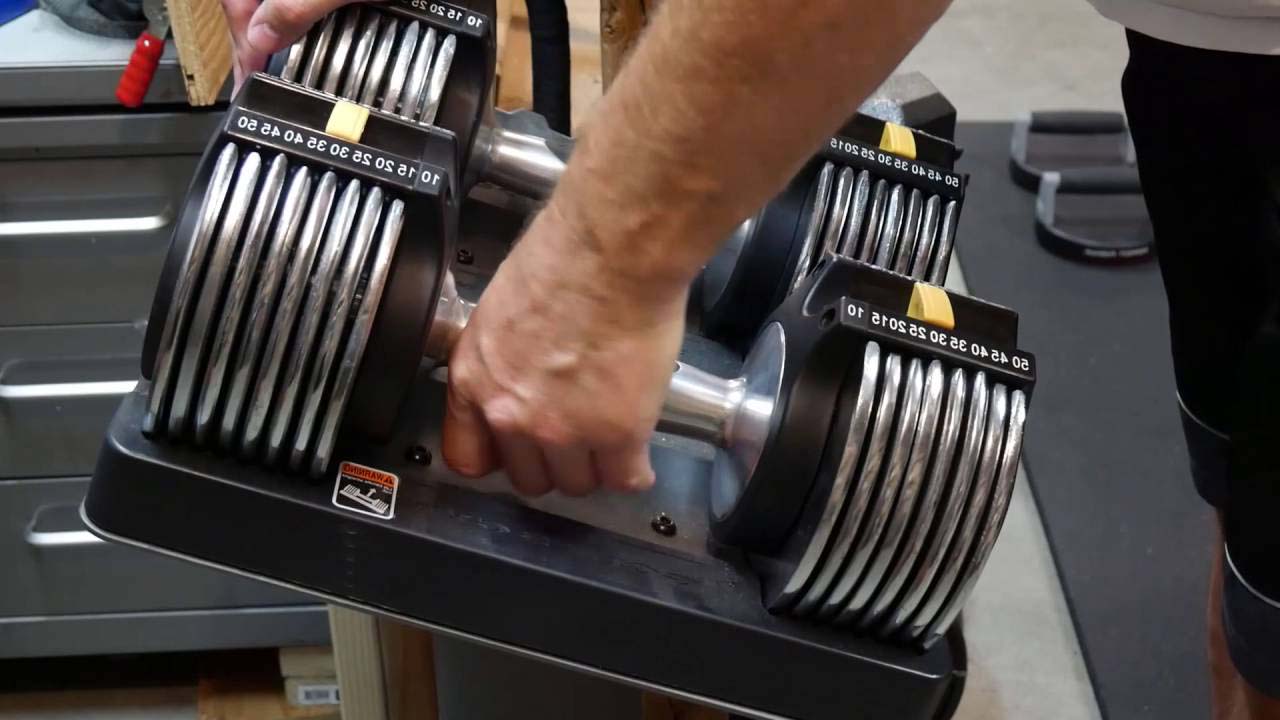 When we are using a traditional dumbbell, if we have to remove weight, then first we will place it on the ground, then we remove the weight and reuse it again.
If you have a small stand, then the weight changing in between your routine will be easier than the others.
With the help of adjustable dumbbells, your overall body shape can be changed. The body shape depends on the weight of the dumbbell used.
Adjustable dumbbells help you with weight loss. They also help to balance the weight, thereby giving it a better way to work out.
Using this, we can perform four different types of exercises without having to buy four different types of dumbbells. It is a preferred exercise routine for those suffering from back pain.
The adjustable dumbbells are a better workout regime than various other routines. It stabilizes the overall muscles of your body. This is what gives the dumbbells an upper edge over other routines.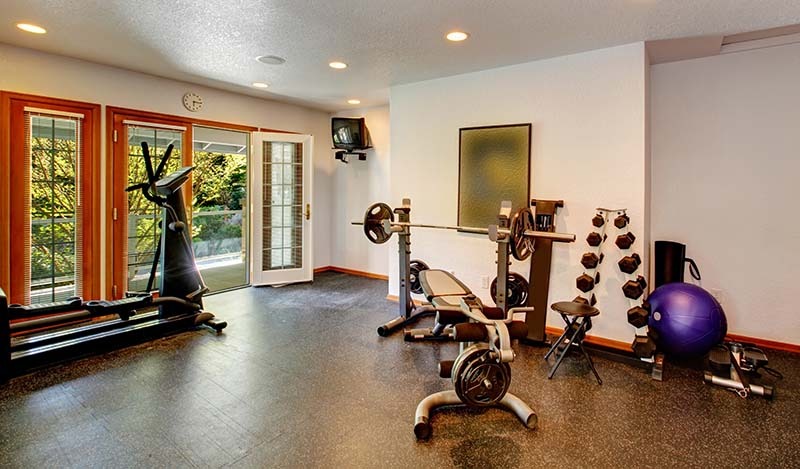 This needs very less storage space.
Adjustable dumbbells with very little storage space and can easily be tucked into the side of a room. This is the best exercise for weight loss and building muscle.
Standard weights of a dumbbell are in the pairs of 5, 10, 15, 20 and 25 lb weights. So, this can also be brought and exercise routines can be conducted at home too.
If we go for treadmill sort of equipment, it takes away a lot of room space, which might not be possible especially if you have a smaller room.
Exercises and development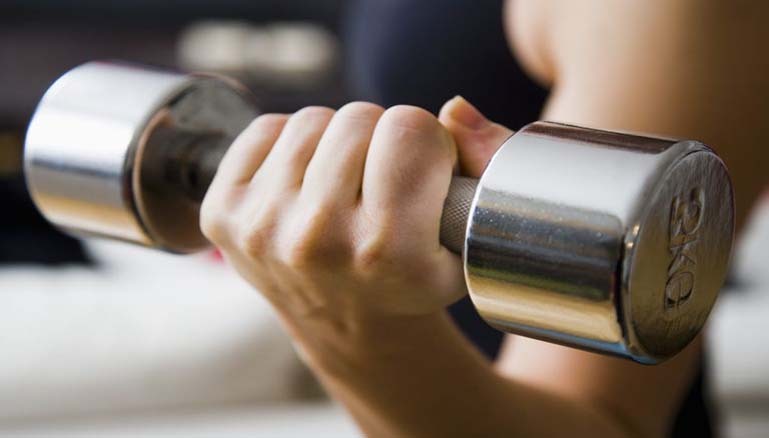 If you are using adjustable dumbbells, you can change your body position with ease.
You can jump from bicep to tricep with ease. These dumbbells are less stable. So more muscles are required while doing the exercise.
Try to use that dumbbell which your body can adapt. Here, your need to work harder in order to stabilize the weight. So, this helps to improve the body shape and structure.
There is no point in using dumbbells that cannot be lifted from you.
Also, in adjustable dumbbells, you will need only a limited number of dumbbells. Since it uses only a limited number the price is also less and affordable.
Adjustable Dumbbells FAQs
Are adjustable dumbbells worth it?
Of course, it's worth it. Fitness equipment should really be the core of any home gym. There's a good choice. The dumbbell can give you a lot of choices. When it comes to creating one you can stick to and will bring you good results, increase your strength and muscle quality.
Are Bowflex SelectTech 552 adjustable dumbbells worth it?
Bowflex SelectTech 552 adjustable dumbbells are really worth the family gym investment. I haven't found other models of weight plates that are so easy to adjust without compromising space and durability. Of course, if you insist on using it.
Why are adjustable dumbbells so expensive?
Dumbbells are made of iron and are much more expensive than most other materials used in various products. And dumbbells need to be very strong and durable, so this feature leads to the cost of the production process, so the price will be much higher.
Conclusion
I hope you found this article helpful in deciding which adjustable dumbbell set to purchase. I also hope that it helped you make the right decision. You really do get what you pay for and for cheaper models you often have to sacrifice something, so consider what is important to you and keep that in mind when you are shopping.