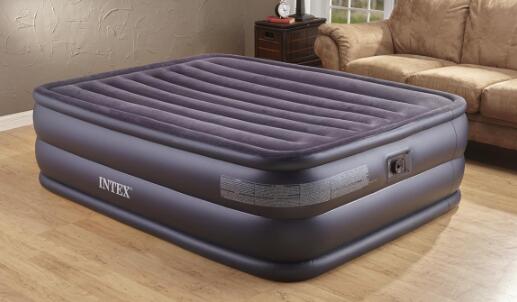 Going camping?
Along with tents and barbecues, you would want to enjoy a comfortable sleep.
The sleeping bags work, but they are not something you enjoy. You settle in sleeping bags, but you can be way more comfortable with the air mattresses!
Why we need an air mattress?
Unlike heavy innerspring or memory foam filled mattresses, the airbeds offer adjustable comfort and high portability, which make them extremely efficient in many scenarios. Open the bundle, inflate it easily and enjoy a sound sleep to enjoy a lovely day tomorrow.
Deflate the bed quickly, fold it up, stuff them in the backpack, and you are good to go. Camping air mattresses ensure that you are well rested throughout your journey, so you are able to make the fullest of the exploring trip. Along with that, you get airbeds for various other purposes like car beds, permanent beds, temporary guest beds, and a lot more.
Well, it is an ideal option for a guest bed, as well as a cozy overnight solution for a car or a camping tent. You could even use it as an alternative main bed mattress (there're premium king size options).
So everyone needs an air mattress, probably.
As air mattresses are so widely used and our sleeping pattern varies, interestingly they come with very different designs, sizes, and functions.
Whether you are looking for your first air mattress or a replacement for the old one, this review studies the latest best air mattresses 2021 and includes an essential buying guide to facilitate your decision.
Best Air Mattress 2021
Editor's Pick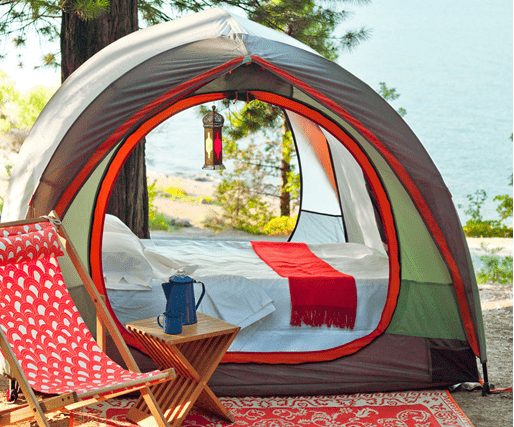 1. Insta-Bed Ez Queen NeverFlat
The Insta-Bed Ez Queen NeverFlat stands out for its patented NeverFlat system.
Thanks to an engaged pressure sensor, it inflates/deflates the air mattress and shuts off at the desired comfort level.
This design keeps your airbed comfortably inflated all night.
It is perhaps the most comfortable air mattress we have ever tried on, a decent one for car camping and guest bed.
Additionally, the Insta-Bed has a stand attached to the bed. All you have to do is unzip the case plug in the pump and the bed inflates on the standby itself- No work, easy setup, highly recommended.

Pros
Easy setup
NeverFlat
Queen Size
Bed Stand
2. Serta Raised Air Mattress
Compared with other NeverFlat air mattresses, the Serta Raised Air Mattress features a 2-Pump design.
A primary pump automatically inflates and deflates your airbed in less than 4 minutes, the secondary NeverFLAT Pump monitors and silently maintains the air pressure to your desired comfort level while you sleep.
This way you go to sleep and wake up with the same level of air in the bed.
Moreover, the Serta mattress comes with a comfort/firmness dial. You can set your desired comfort level (plush, medium firm) easily with it.
The height of the mattress is also great for those who have difficulties to arise with ease.

Pros
 Comfortable
Quiet / Height
2 Pump Design
3. King Koil Luxury Raised Air Mattress

Among the manual pump air mattresses, King Koil tops our list. It features a powerful rotary pump, which gets your mattress inflated within 2 minutes 30 seconds and keeps air nicely.
Besides, it delivers added durability and firmness support thanks to ENHANCED AIRBED TECHNOLOGY of 7 x 5 array of strong air coils.
The experience of it is extremely comfortable, feels like a real bed. It is a nice option for those who have back pains on regular mattresses.
Another feature to mention is the extra thick, waterproof flocked top for added comfort and durability with a multilayer, puncture-resistant material. It is of nice height off the floor and rolled up easily after deflating.
A great alternative for the bed.
Pros
Sturdy
Nice Support
Height
Economical
4. Insta-Bed Raised Air Mattress
The second nomination from Insta-Bed. At around $100, the Insta-Bed Raised Air Mattress is not a cheap knock-off.
Also featured with a NeverFlat pump, the Insta-Bed has 2 pumps.
The primary pump automatically inflates and deflates your airbed in less than 4 minutes.
The secondary never flat Pump monitors and silently maintains the air pressure to your desired comfort level while you sleep.
The Insta-Bed is also very durably built. It sports a great height so you won't feel like getting up off the floor. The mattress cover it comes with helps a lot without feeling cold.
It's a great high-performance spare mattress.

Pros
2-Pump System
Compact Size
Durable
Nice Height & Size
5. SoundAsleep Dream Series Air Mattress
The prominent SoundAsleep Dream Series Air Mattress is highlighted by industry leading design with 40 internal air coils for added durability and support.
Your bed remains flat and firm during sleep. The quieter EZ Pump is engineered to easily adjust the bed to your optimal firmness level.
Besides, on top there is an extra thick, waterproof flocked layer for added comfort and durability with a multilayer, puncture-resistant material.
The SoundAsleep Dream Series Air Mattress is the standard queen size and fits the queen size sheet decently well.
The 19-inch height made it feel like sleeping on a traditional box spring bed, rather than an air mattress on the floor.
An inexpensive yet ultra-comfortable choice.

Pros
Comfortable Support
Nice Look
Adjustable Firmness Pump
Sturdy
Cons
Minor Air Leak Problem in first uses
6. AeroBed Extra Bed with Built-In Pump
The AeroBed Extra Bed provides a satisfying combination of features for comfort, convenience, and reliability.
The full-sized mattress measures 74-inch long by 54-inch wide by 9-inch high when inflated, and features a soft, flocked fleece surface for extra comfort.
The bed's oval coil construction ensures extra support, all night long.
The mattress is constructed of heavy-gauge, puncture resistant PVC vinyl, with a convenient cleanable surface.
In addition, the powerful built-in pump inflates the bed in just 3-minute and the AeroBed's famous Whoosh valve lets you deflate the bed in just 15-second.
The AeroBed comes with a handy storage bag, so it's easy to transport and store.
Pros
Comfortable
Fast Inflate & Deflate
Large Size
Easy Storage
7. Coleman Premium Double-High SupportRest Airbed
At less than $100, the Coleman Premium Double-High SupportRest Airbed will be our pick.
First, it appears very sturdy from an engineering standpoint: its coil construction provides better support and a more even sleeping surface, reducing bulging problems.
The air mattress features extra height to keep you comfortably off the floor, and soft suede top for luxurious comfort even without sheets.
Apart from the construction, the built-in electric pump contributes to convenient inflation that also lets you easily adjust the firmness of the bed, then completely deflate your bed for compact storage.
Also, we like its Coleman's considerate raised edge design at the head of the airbed to hold your pillows comfortably in place under your head. A worthy choice as an occasional bed.

Pros
Comfort
Raised Level
Back Support
Economical
8. AeroBed Mattress for Kids
If you are looking for a larger bed to fit your growing kids, the AeroBed Mattress for Kids is a great option.
It is designed especially for kids, with a 4-inch-high surround safety cushion that helps kids stay on the bed.
The mattress is constructed of heavy-duty PVC with electronically welded seams.
Additionally, there is a thick, washable, fitted mattress pad with nice star and moon design.
As for the pump, the built-in AC pump inflates the bed in under a minute; deflates in under 15 seconds.
We recommend this mattress for 2-6 year old. Great handy kids air bed.

Pros
Kids Size
Portable
Comfortable
Heavy-Duty Material
9. Intex Comfort Plush Elevated Dura-Beam Airbed
For its price, the Comfort Plush Elevated Airbed provides amazing durability for lasting comfort.
Its Fiber-Tech beam construction comprises thousands of high-strength polyester fibers that provide enhanced comfort, stability, and support.
Each bed is covered in plush flocking that is soft to the touch, and the horizontal air chambers provide added stability and support around the entire bed.
Best of all, the Comfort Plush mattress is remarkably easy to inflate thanks to the built-in, high-powered electric pump, which does its job in a mere 3-1/2 minutes. mp.
And you can customize the comfort level with the touch of a button if the mattress feels a little too soft or firm. An amazing product for its value.

Pros
Sturdy
Adjustable Firmness
Comfortable
Price
Cons
Needs constant air compensation.
Types of Air Mattresses
There are many brands and models to choose from on the market. You can sort them by size and purpose.
Each category has special features, such as inflatable air mattresses designed for beach use, offering high waterproof solutions and those used in backpacks or camping have stronger materials to withstand hard ground and lightweight materials.
In the mattress world, you will find many new types along with these ones.
#1 King Size Air Mattress
The king sized air mattresses provide huge space, with almost 600lbs of weight bearing capacity. They are available in the proper huge size of around 80 inches long and 20 inches wide.
With standard electric pumps, they take up to 4 minutes to fully inflate and deflate. Price lingers around 100 USD.
The portability is not their prime feature, but the health benefits, long life, and easier transportation are the main features. These are one of the most appreciated types of mattresses and are replacing foam and springs all over.
#2 Sleeper Sofa Inflatable Mattress
It fits in the living room, bedroom, casual balconies, even offices. Sits upright like a sofa, and with simple mechanisms, expand it into a full sized bed. Inflate once and use both features as and when you need. These usually come in queen sizes.
The main intention behind building this types of airbeds was to enable large space while accommodating a full sized bed. Many times, the room feels crowded and small, since the huge bed takes up all the floor. The sofa-cum-bed provides a bright solution.
You can get one for yourself for about 70 dollars. They serve the purpose of a sofa and that of a bed very beautifully.
#3 Air Mattress for Camping
Air mattress in camping gear has one big advantage of very compact design. The inflation is using manual pumps, inflates easily and quickly.
These mattresses are made of stronger, water-resistant materials and can withstand high temperatures. They provide comfort regardless of the state of the ground below.
An attractive feature of camping mattresses is the rechargeable pumping unit, which is used to inflate the bed where there is no power supply. This special treatment makes them very suitable for camping.
It builds up to 9 inches thick on full inflation, which is very lightweight on deflating; hence an efficient for camping. Its puncture resistant material allows it to be used on rocks and campsites. The prices start from around 50 dollars and climb up as per the quality.
#4 Air Mattress for Car
The air bed made for cars is suitable for compact space even after being inflated. They can be inflated by a small pump or, in some cases, by the mouth. They can charge and bleed quickly.
Very efficient to snuggle up on a long trip. They come with standard inflatable pillows and fit up in the coziest of places.
They provide very comfortable sleep and last really long. They begin with a relatively low price range.
#5 Air Beds for Beach
The inflatable air mattress used on the beach can be waterproof for a long time. They are also resistant to sunlight. And because they can float in the water, they are designed to withstand enough weight.
These air mattresses are specially designed to withstand environmental impacts. They are often exposed to sunlight, water, wind, dust, moisture and humectants, so their materials need to be specially designed. They are also designed to be fun water toys. Hence their durability is brief.
The cost rises as material strength does. Still, life can be stretched up to a limit.
#6 Air Beds for Dogs
The dogs are immensely fond of airbeds. The beds made especially for dogs can stand their furious scratching and provide happy sleep to our furry friends.
They come in different sizes to serve a pug as well as a rottweiler. They are made of strong material to ensure long lasting life. These beds must be cleaned at regular intervals and hence come with machine washable feature.
Air comfort coils cradle your pet with 'cushiony' comfort. They weigh low and can hold an average of around 50lbs. They are intended to keep the pets warm and cozy.
#7 Single air mattress
These mattresses come in defined shape and load bearing capacity to serve single men. They can be rolled up into very small spaces. These airbeds have sizes like those of car airbeds. They inflate very quickly indeed as the dimensions of the mattress are fairly low.
It is usually kept to serve the extra company occasions and small camping trips. This mattress allows a high level of customization and very affordable prices. They are ideal for camping trips or guest beds. It is lightweight and inflates up in a minute.
Usually, a similar pillow is provided and the surface is cushioned for added comfort. This airbed can double for car beds, beach beds or camping beds. They are operated using a small manual pump. They are basic models of inflatable air mattresses and hence are cheap as entry level products.
How to Choose the Best Air Mattress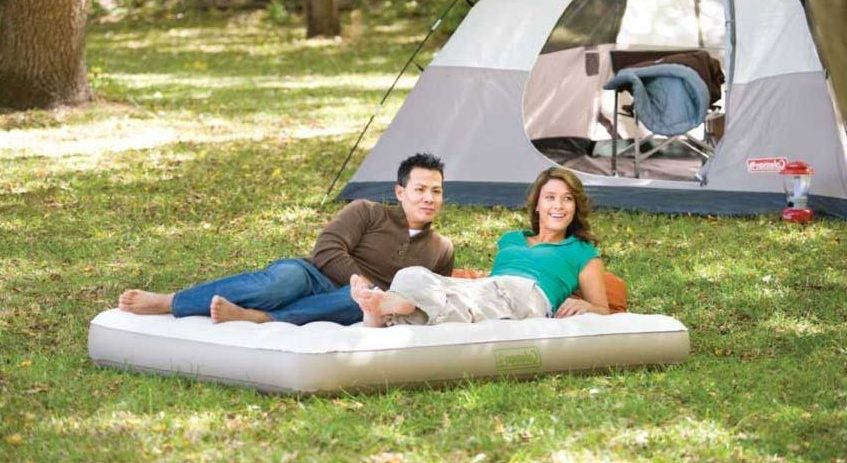 With the ever-growing number of nature enthusiasts, it is not a hard puzzle to figure that nature-based activities such as camping and hiking have faced a steady growth in the past few years. With the increase in these activities, demand for their respective accessories has also grown up.
Among these accessories that are key to any camper, hiker or adventurer is an air mattress. It is key as this is the resting point after a long day of activity.
Getting the best air mattress for your excursion tends to be hard for most. However, the following parameters will guide you on how to choose the best one.
• Portability Factor
In acquiring the perfect inflatable mattress for camping you will first need to assess its weight and size in relation to its portability.
That is its ease in being carried.
While camping a lot of movement with your belongings is expected and having an easy time carrying them will be an added advantage to your camping experience.
• Durability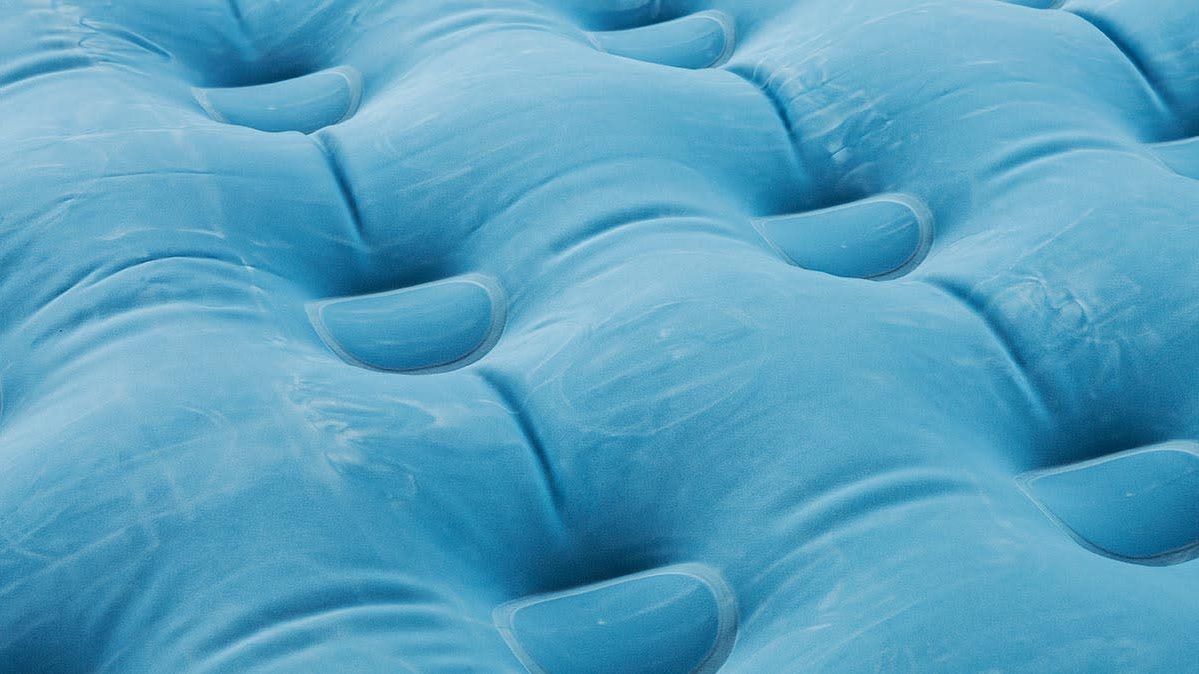 Durability is a key aspect in most accessories and in choosing the best mattress, it is a major factor.
Take a good look at the material it is crafted for while paying attention to its finishing.
Due to the rough surface and terrain in most camping sites, air mattresses are prone to wear and tear and having a durable one will save you costs in buying or repair.
• Presence of Extra Padding
This is basically to ensure you have a nice rest as the padding will cushion your back against the rough or hard terrain of the camping ground.
The recommended air mattress will have extra padding according to your preference.
• Inflation and Deflation Mechanism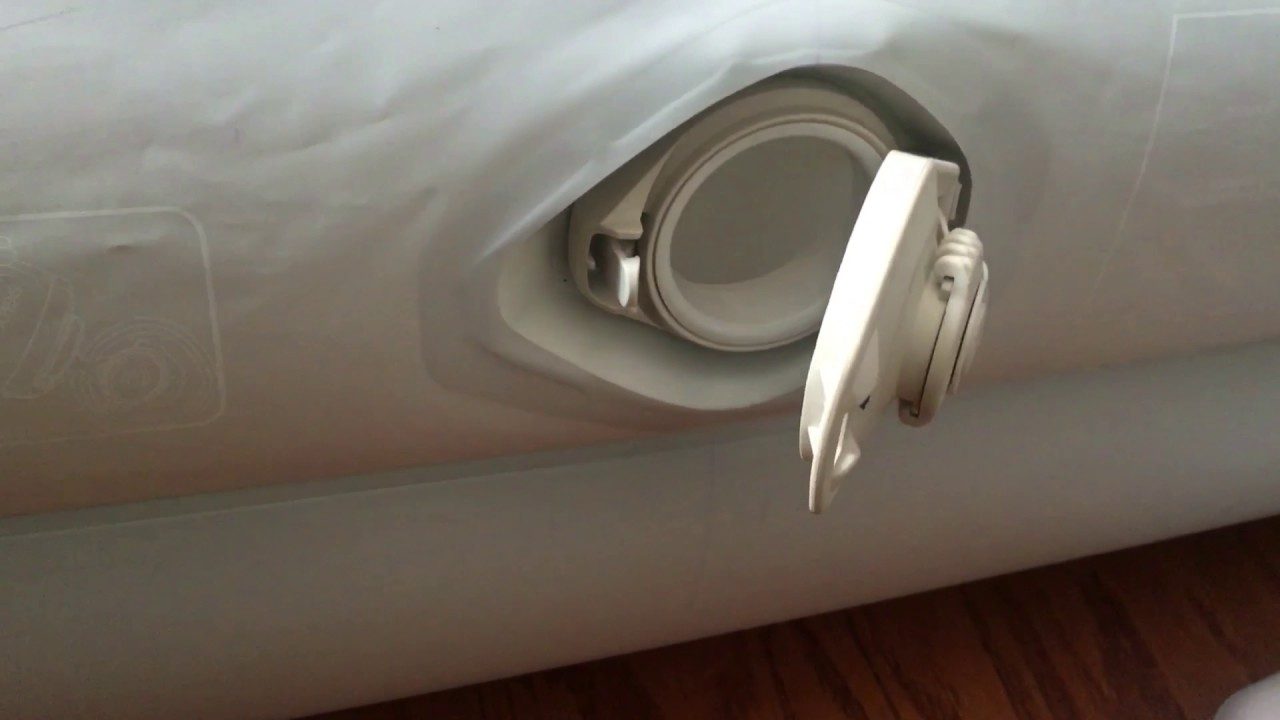 This refers to the mode of filling in the air or releasing it from the mattress.
Some of these mattresses will require an air pump for inflating or deflating it while others have a self-inflation and deflation mechanism, in that once released from its straps they fill up with air automatically.
A self-inflating air mattress is the best choice due to the ease of inflation and deflation.
• Customizing
People love to customize things. Choosing the color, shape, the texture gives the product a tailored feel. There are brands that are now attempting to implement the customized feature on the mattress.
They allow you to decide the color tone of the mattress material to match the color scheme of the environment, in which you intend to place the mattress. Though at a slightly higher cost, there are interested people who love to design their mattresses.
• Cost
Cost is a huge defining factor in the acquisition of a wonderful inflatable mattress.
Most buyers will buy a mattress according to its price tag even if it does not have enticing features.
In buying a good mattress you need to optimize the cost to be constant in relation to its features and qualities.
That is good features but at a slightly lower market price.
• Multipurpose
The airbeds are made for permanent daily use, complementary temporary use, comfortable camping gear and even as a fun water toy! Usually, single inflatable air mattresses can be used for variety of purposes.
• Health Benefits
The provision to adjust the firmness of the airbed, gives it an upper hand in serving people with different body postures. Research proves airbeds help in deploying relief to people suffering from back pain. By adjusting the air pressure as per the needs, there are beds specially designed to be used as part of treatment.
• Comfort
The most important feature is providing comfort irrelevantly to the ground surface. The surface material used, can be coated with several things to deploy a smooth and comfortable feeling. There is velvet surfaced airbed, and those with cotton lining.
The inflatable air mattresses designed for hospital use provide optimum comfort levels after long term use. Moreover, they also feature inclination adjustment mechanisms to give multiple options to select from.
• Warranty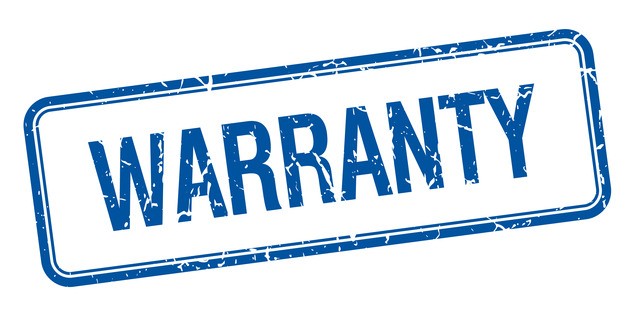 Warranty is also a defining factor when getting an air mattress.
The one with a warranty that covers damage and malfunction in addition to a customer-friendly return policy should always be your ultimate pick.
• Presence of Accessories
A great mattress will come packed with various accessories for its smooth handling. These accessories may include an air mattress bag, repair kit and at times an air pump for inflation.
With the best combination of all these features and factors in check, you will be assured of an exciting camping experience courtesy of the preferable inflatable mattress for camping.
How to Clean an Air Mattress?
Are you looking for the best advice on how to clean an air mattress? We have all the tips and tricks you need when it comes to making it look like new again.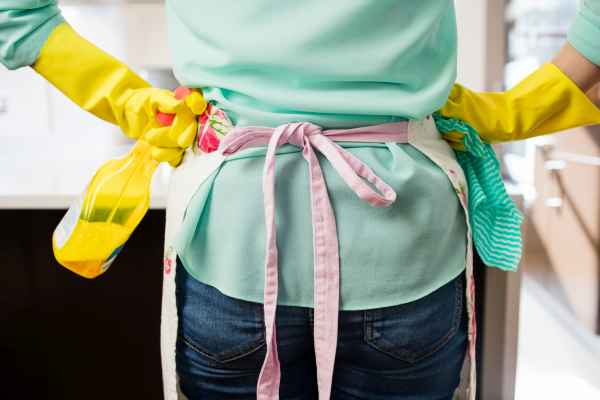 Whether you have the best air mattress on earth or just a basic one you bought 10 years ago, it's important to know how to clean it properly.
#1 Start with a Vacuum Cleaner
If you want to clean an airbed thoroughly, the first thing you need to do is get a reliable vacuum.
It should be high quality with enough power to grab the dust and debris from the surface of the bed.
Ideally, your vacuum will have some sort of accessory that makes it easier to sweep across the surface.
A brush attachment is perfect for this type of job. Be sure to collect all traces of debris in order to prepare for the next step.
#2 Cleaning the Mattress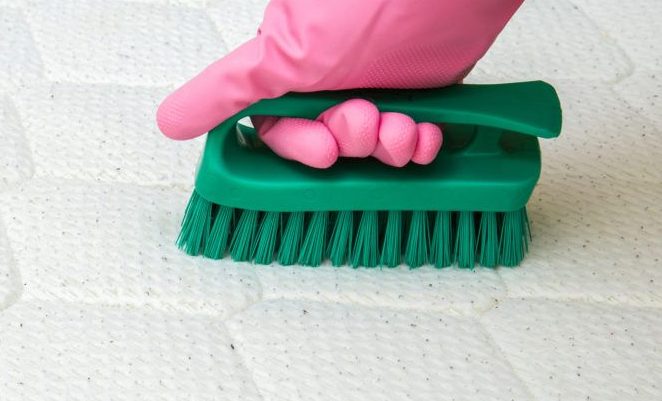 It's relatively easy to do once you learn how to clean an air mattress. Taking a clean cloth and dipping it in rubbing alcohol until it is moist, you can begin by wiping down a section of the airbed.
Scrub the areas that you find to be stained.
At no time should you pour water on the mattress or submerge it in water. When you are ready to rinse the areas you've cleaned, you can rinse the cloth with water.
Wipe the airbed again to clear the alcohol from it and remove the last bit of stains that were present.
#3 Treating Mold and Mildew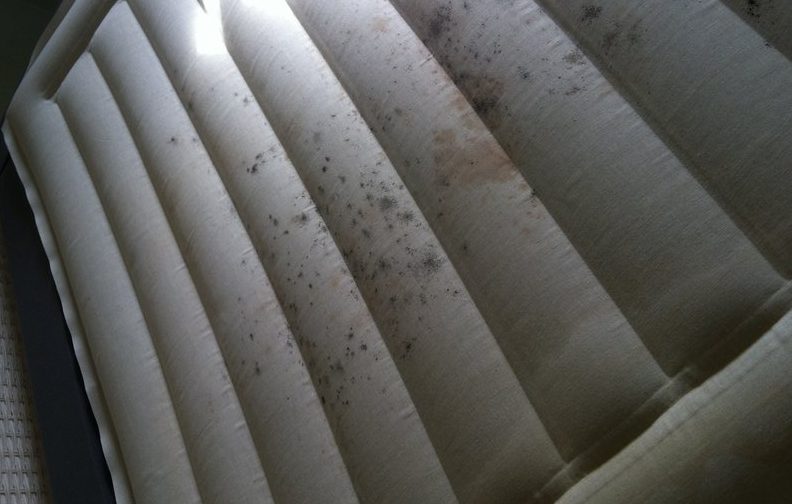 Half-water, half-vinegar solutions are good for cleaning mold off of a mattress.
To get rid of mildew, simply apply to rub alcohol. Just be sure to use these treatments with caution and follow the appropriate instructions on the bottles before attempting to clean with them.
You should also wear rubber gloves for your own protection. We do not take any responsibility for the damage you may cause to the mattress.
#4 Keeping an Air Mattress Clean

If you want to cut down on the time you clean the airbed, then you should consider the following tips for maintenance.
First, consider buying sheets for the bed if you don't own some already. This should be a cotton set that is only used for the air mattress.
Keeping these sheets set aside especially for the bed ensures they will last longer. You should wash them every time after the bed is used.
The next thing you should start doing is protecting it with a bed cover when inflated or stored safely inside an airtight space when deflated.
If you keep it deflated and protected in a box or container, it will be less prone to collect dust and other debris over time. Never leave it open to the outside air for long periods of time, on a dirty closet floor, or under your bed at home.
These are good ways to have it collect the pollutants that are in your home or outside. It may seem like common sense advice, but it may also be something you've never thought of before.
How Often Should You Clean It?
An air mattress can ideally be cleaned after every use. If you want to be a little more relaxed with it, then you can do it once a month or once a season. The appropriate amount of cleaning will depend on how often you use it.
It's better to clean too often than not enough. Of course, if there is any mold, stains, or mildew on the airbed, then it should be cleaned immediately.