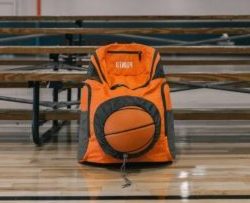 What is the absolute worst thing that can happen to your beloved sports equipment?
Getting spoilt, damaged and scratched due to bad weather are just a few examples.
There are many other things that can happen to your basketball and other sporting goods if you are not careful enough.
Whether you are a professional basketball player or just pursuing it for recreational reasons, it is always ideal to maintain proper equipment and a tough backpack to carry all your essentials.
There are many companies offering a variety of backpacks to avoid any accidents with your basketball and to provide a convenient way to carry it.
However, all of you have different needs and different requirements and some of you may be looking for a budget but a best quality backpack, while others may not care much about the price.
Some of you will be looking for a larger size, while others will want a smaller size. Similarly, some of you will prefer more storage compartments, while others prefer a single huge storage pocket.
So you must be wondering now, which could be the best basketball backpack for you as per your requirements.
Well, don't sweat it, as we have carefully picked and compiled a list of the best basketball rucksacks that are currently available in the market and which are suitable for every single one of you.
The VizariSports Solano Backpack is hands down one of the best basketball backpacks with a ball compartment for you.
Whether you are an athlete or a high school player or just a casual player, this amazing backpack is the key to all of your needs.
Being very affordable, Vizari is in reach of everyone and it offers all the main features that a basketball player needs to see in his backpack.
Built of high-grade material, this backpack is sturdy enough for rough n tough usage. The bag features quite a large main compartment for the basketball along with two huge breathable side pockets.
The padded shoulder straps make it easy and extra comfy for you to take it anywhere, whereas, the internal pocket for iPod and the cable access for headphones make it easy to access everything quickly.
The bag comes in 5 beautiful colors including royal blue, pink, black, navy blue and red to choose from, as per your personality.

This beautiful backpack constructed with Polyester and Rip-Stop Nylon is the ultimate option for you if you have a budget constraint and yet you need the best quality backpack.
The lightweight of this trendy backpack makes it quite easier for you to carry it around, whereas, the multiple colors it comes in, make it perfect for both genders.
The large front mesh pocket makes it a perfect basketball ball bag for the players who are more concerned about their kit. Along with the ball compartment, two side mesh pockets are also there for extra storage.
Not just that, but this backpack also features a cell phone holder on its shoulder strap, an exit port for headphone and 2 pen holders, making it a complete organizer of your stuff.
With its high comfort and durability, this is a perfect and extremely reliable backpack for you if you are a serious player.
This Nike basketball ball carry bag is the ideal option for all of you who like to move around with their gear.
The lightweight and premium material of the backpack ensures its durability along with the high-class security of your gear.
With its huge storage space, you can put inside everything that you've got without any problem. And with its padded adjustable shoulder straps, you can wear it with comfort and ease.
The water bottle pockets with insulated exteriors keep your bottles cool without you putting in any efforts.
Furthermore, this is a basketball backpack with a shoe compartment in it as well, pretty cool, right? Also, the amazing Nike Zip3 system makes it easy for you to access your stuff in no time.
This brilliant imported backpack featuring high-end polyester material is one of its kinds.
The backpack comes with a number of eye-popping features for all of you who need a good solution for keeping your gear safe and secure while moving around.
Being water resistant, under armour can be taken out on any day of the year without having to worry about weather conditions or about getting your important stuff wet.
The bag features an anti-abrasion bottom panel along with HeatGear shoulder straps to ensure maximum comfort. The soft lined laptop holder can hold a 15 laptop easily.
Featuring 5 different colors along with the above-mentioned features, under armour storm is definitely one of the best basketball backpacks for players.
This Nike basketball backpack is not just limited to using for your sports goods but can also be used for multiple purposes.
With its light-as-anything weight and easy carrying option, you can take it anywhere you want without feeling any burden.
The backpack is made of a highly durable polyester material which makes its lifespan adequately long enough, whereas, the water resistance of the bag ensures the safety and security of your personal and important stuff.
The bag features a screened swoosh logo for easy brand recognition and the mesh above its bottom lets the bad smells easily vent out.
This bag comes in 12 of width and 18 of length and is ideal for you while traveling, hiking, using it for school and for keeping your sports gear in it.
Just like Nike Brasilia we mentioned above, Nike hoops is also a multi-purpose backpack that is especially ideal for keeping basketball.
Featuring screened Nike corporate logo at the front along with 7 different colors including green, gray, purple, navy blue, silver, black and gamma blue; this backpack has a very stylish exterior and can be used by both sexes equally.
The 600D polyester material it is made of is water resistant and the bag's tarpaulin bottom is also water resilient.
The bag has a pretty huge and spacious main compartment which is dual zippered. And it also has a laptop sleeve that can fit a 15 laptop snuggly.
The max air shoulder straps on the bag provide comfort to your shoulders while avoiding shock impact. This is definitely one of the best basketball rucksacks you will come across.
This backpack, as its name suggests, is specifically made for keeping basketballs. Made of 100% 600 Denier Polyester, this is a monster bag that is perfect for rugged and rough use because of its high durability.
The fun part about this bag is that it comes with a 3 basketball, a ball hoop and a net, so you can play your game anytime and anywhere.
And the fabric handle it has can be easily fitted over a doorknob or something like that to hang it while playing.
The backpack also features headphones pass-through, a padded MP3 player holder, laptop holder, organizer for pens or stationary, and an exterior water bottle holder.
With its excellent zippers and strong, lightweight and sturdy material, this outstanding backpack exceeds all the safety standards set by the USA.
This basketball backpack with its eye-catching design is the ultimate option for you if you're a sports fanatic and a basketball lover.
If you have been searching for the perfect sports bag for a long then don't look any further and order it right away as it is definitely the solution to all your needs.
With its sturdy polyester material, this bag offers water resistance and great durability.
The uniqueness of this bag is that it's designed as per ergonomics and it provides optimum comfort to your shoulders and back through its multi-panel airflow.
The bag comes with multiple storage pockets including compartments for laptops, mobile phones, iPad, earphones, cigarettes, books, wallets, cards, umbrellas and even a drinking flask.
Along with these, there is one big separate mesh pouch for specifically keeping a basketball or any other sports ball or even a helmet.
The bag is lightweight and long-lasting and is ideal for carrying around while traveling, going to school, camping or cycling. And lastly, it comes with a money-back guarantee in case you are not satisfied with it.
This bag is specifically designed for carrying your sports gear, making it one of the ideal choices as your basketball backpack.
Thanks to the huge zippered ball space provided by this bag, you can easily fit your basketball or soccer ball into it.
The bag has comfortable padded straps that make it quite convenient to be worn around without hurting your shoulders.
This backpack also features 2 front zipper pockets for storage along with the movable frontal pen holder and cell phone holder.
It also has 2 mesh pockets on both sides for holding your water bottles. Other than that the bag also has a separate compartment for shoes or clothes.
Praise start also offers a bat holding option with its 2 Velcro loops on both sides. The bag is built of high-quality polyester material that is highly durable.
Buying Guide for Best Basketball Backpacks
A basketball backpack isn't just limited to carrying your basketball but can serve a lot of other purposes as well, especially regarding the safe storage of your belongings. But for just its main purpose too, it is a must-have for every basketball player.
As you have seen above, there are plenty of great options in the market but you can still get puzzled while choosing the proper one.
So, to avoid any kind of confusion, you need to keep in mind all the main features that you should be looking for while making a purchase; and which we are going to discuss below.
01

 Spaciousness
Since its a basketball backpack, what is the most important feature that it can have? That's right the spaciousness. The higher space the better because then it will allow you to keep any size of the basketball inside it.
The best ones are those that provide ample space with smaller size and lightweight so make sure to look for these features.
02

 Multiple Uses
Basketball backpacks are essential because they are constructed specifically for snug fitting and extra safety of each and every dimension of the ball. But the most amazing thing about these backpacks is that they can be used for multiple purposes and for keeping multiple things.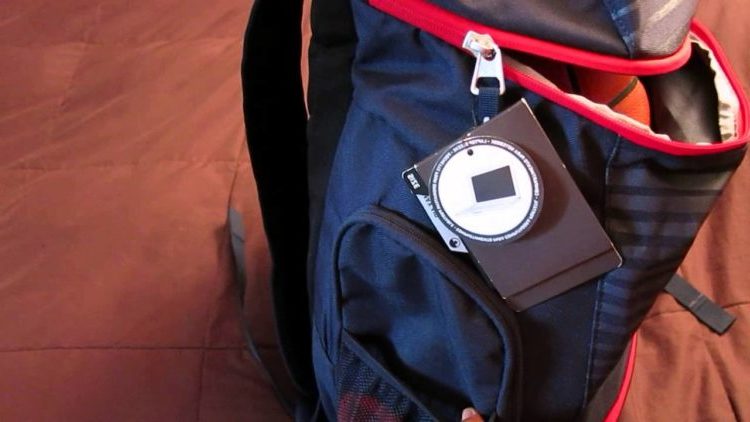 These bags can be easily used as luggage bags, hiking bags or just about any kind of portable bag. And not to forget, these bags make excellent companions while traveling with something fragile that needs your extra vigilance and care.
03

 Padded Ball Compartment
The backpack that you are choosing should ideally have a padded ball compartment. Since the main purpose of getting this bag is the safety of your basketball, so it's better not to compromise on this one. The padded section will allow the ball to stay damage free while providing great comfort to your back.
Usually, most of these rucksacks already come with padded compartments due to the higher level of demand but if the one you are choosing isn't padded, then its preferable to go for the one that's padded if you are a rugged user.
04

 Durability and Reliability
Make sure that the backpack is highly durable and reliable and can last up to a number of years without much damage. Now, the durability of the backpack depends upon a number of various factors.
A durable backpack will have fine quality material, sturdiness, ability to absorb shock and so much more. And when you have a durable backpack you know that you can rely on it. The higher the durability the higher the reliability!
05

 Material Quality
The ideal backpacks are the ones that are constructed with high-quality fabric, mainly polyester, and nylon and can easily live up to several years even after harsh use. There are many backpacks in the market that come with very cheap quality materials and so they end up getting ripped and torn in no time.
Another big problem that can happen is the breaking of the straps. The low-quality rucksacks can't take much weight and so their straps start loosening and ultimately they fall off, which defeats the very purpose of a backpack.
So, make sure the fabric is robust enough to be used in any kind of situation and the straps are well attached.
06

 Brand Name
Though you can see a number of alternatives available, ranging from lowest to highest prices, it is always a safer option to choose the one that is well known and unanimously liked instead of the one that has no market recognition.
You might find the branded ones a bit expensive but they are worth your money when it comes to quality because these companies have been making excellent sports bags for decades and no low-level company can beat them in their expertise.
07

 Resale Value
And right after the brand name, comes its most important advantage the resale value. The branded backpacks like Nike and Adidas are constructed to be used up for many years, so whenever you want an upgrade in your backpack, you can easily resale yours at a pretty good price.
08

 Water Resistance
Water resistance ability of the bag comes more in handy when you need to use your backpack in an outdoor location, as there is always a chance of you getting soaked in the rain outside.
Not just outdoor, but you can even get your bag wet in an indoor setting as well by accidentally spilling some liquid on your backpack or dropping it on a watery surface. There are always chances of such things.
Furthermore, a backpack cant only stay indoors and you would obviously intend to carry it around with you while keeping your belongings inside. So its quite a nightmare to imagine getting your cell phone or iPad wet, just because your backpack wasn't water resistant.
So, it is always best to go for the backpack with water repellant exterior to ensure the safety of your things.
09

 Strong Padded Straps
The shoulder straps on backpacks have always been known and disliked for getting torn up at the joints. So you need to ensure that the straps are powerful enough to bear heavy weight without ripping themselves.
Famous companies like Nike usually feature rip-resistant technology which makes sure that the straps don't rip under heavy load at the shoulders point.
Secondly, look for the cushioned straps as they ensure your comfort and convenience without having you feel too much weight on your shoulders.
10

 Scratch & Abrasion Resistant Bottom
Generally, backpacks are used by almost everyone in a very rugged and rough way. And surely, you also won't be thinking about keeping it as your baby and would rather be looking for something that doesn't take much effect while getting dragged, thrown, kicked and pulled.
Being used so roughly, the bottom part of a backpack is usually the first one to be worn out and get scratched. For that, many of these backpacks come with bottom panels which are abrasion and scratch free, which aid in the extension of their lives.
11

 Multiple Storage Compartments
If you are a person who has the habit of taking along a lot of things with you, then you will not be happy with just one big compartment in your backpack.
What could be more annoying than losing your pen in the pile of stuff you have to keep in that same big compartment! Sounds like quite an annoying job.
To avoid this irksome experience, choose the backpack that has separate compartments for all of your things. The more storage pockets, the easier to store everything; be it your laptop, notebook, shoes, clothes or anything.
Having multiple storage pockets and zippers in your backpack will especially help you to keep all of your small sized items safe and organized with fast and easy access to them.
Luckily, most of the modern day basketball backpacks already come with numerous zippers and compartments so you won't have much trouble looking for those.
12

 Warranty
Lastly but quite importantly, the basketball rucksacks should ideally have a warranty from the manufacturer because they are generally quite expensive.
Having a warranty ensures that your backpack is worth your investment and you can also have this relaxation that you can easily get it replaced if something happens to it due to some defect.
Could a Basketball Backpack be Used as a School Bag?
As you saw above, most of these bags are multi-purpose, so they aren't just restricted to taking care of your sports gear but can also be used in numerous other ways.
Now, as far as using it as a school bag is concerned, then why not?
Especially, when your kid is a sports lover and player himself, it would be of double advantage to him to carry a bag of this sort.
Secondly, most of these bags come with several compartments with a special one designated specifically for books. These bags further feature stationary holders for keeping pens and other things, so school going kids can easily store their stuff in these bags.
However, there are a few bags which are precisely designed for adults only and that too the ones who are serious players, so it's not quite advisable to use them as school bags. The reason being them quite expensive as compared to other schoolbags won't have you end up with a good value for the money.
Can Basketball Backpacks Cause Long-term Back Problems?
Back issues by backpacks become a norm when they are not worn correctly. This results in the uneven distribution of weight across the body while putting lots of strain on your neck and your shoulders. And in some cases, it ends up injuring your neck and creating back problems.
Usually, if the backpacks are too heavy and overloaded, that could also become one of the reasons for experiencing back pain. So, first of all, if your backpack is heavy then you need to work on your posture to avoid getting hurt.
The extra heavy weight usually makes you bend forward at the arch of your back, which then compresses your spine and causes you to suffer from neck and back pain. So, to avoid this from happening, keep your posture straight while keeping the straps tight; the lower the bag, the greater the chances of bending forward.
Secondly, putting your backpack on just one shoulder may also result in related issues, if not back pain in particular. And you might end up leaning to the side you usually wear your backpack on, along with straining your neck and shoulders.
Therefore, with proper care and attention, you can naturally avoid the risks of creating any sorts of back issues for you.
Are these Backpacks Comfortable?
Thanks to contemporary technology, the backpacks today are made with keeping the users comfort on top of their mind. Especially the big and famous companies always strive to provide the best and the snuggest backpacks for their users.
The majority of the backpacks come with padded or cushioned straps, which allow putting the least pressure on your shoulders, whereas, the airy cushioned back of these bags lets the backpack stay cool and not make you feel like it's scorching your back.
So all in all, we can say that it's merely a matter of choosing the right backpack for you. If you are extra sensitive about comfort, then you should keep in mind all of these features while taking your pick.
Conclusion
When it's about first-rate basketball carry backpacks, there isn't just a single thing that needs to be put into consideration, but an ocean of things that require your in-depth attention.
The best basketball backpacks are the ones that are equally good for both athletes and hobby players and are further durable, comfortable, light in weight, water resistant and which provide enough and adequate storage for keeping everything in order.
With all the information, along with the most suitable and best competitive options we have provided above, we are quite positive that you can surely make the best choice for you now with complete confidence.
However, if you think you'd still need any further guidance or tips on these backpacks then you can just check out this sports guide for more of such detailed data on basketball backpacks.
We made sure to meticulously list up the ones that would fit into every niche and would target all of you people looking for one. So if you haven't gotten yourself one yet, go get it now!