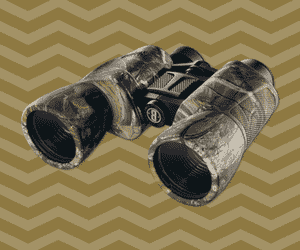 Binoculars enable us to explore nature on a whole new level. If you are a bird watcher, then you know just how important good binoculars are.
We have taken the time to review the best bird watching binoculars on the market and came up with a comprehensive list that caters to people with different needs.
Our top ten picks have been scrutinized and selected based on:
Size or Magnification
Weight
Durability
Close focus
Performance
Budget
Without further ado, let's get started…
Top 10 Best Binoculars For Bird Watching
1.

Nikon 7577 Monarch 5 Binoculars

– Best High-quality Images
Having binoculars that give you clear images is very important. The high-resolution images of this Nikon binoculars will enhance your bird watching experience. With a magnification of 10x and objective lens of 42mm, you will be able to see images that are sharp and clear.
The binoculars have been built using the Extra-Low Dispersion (ED) Glass. This feature makes it have a large field of view of 228 feet at 1000 yards. The binoculars have Fully Multi-coated Eco-Glass Lenses that provide high light transmittance.
In addition to this, the binoculars provide you with excellent eye relief thanks to the Turn-and-Slide Rubber Eyecups.
Pros
Simple to use
Durable
High-quality images
Great eye relief
Can be adjusted
Cons
It is heavy
Lens caps are not fitted well
2.

Vortex Optics Diamondback Binoculars

– Best For Extreme Weather Conditions
If you are living in an area where the weather tends to fluctuate often, then you can opt for these binoculars. The binoculars are both waterproof and fog-proof. These features ensure you get the best experience during hot and cold seasons.
The Vortex Optics binoculars come with 10x magnification and a 28 mm objective lens. The binoculars have Fully Multi-coated Lenses that transmit more light and make the images to be brighter. It has a field of view of 273 feet at 1000 yards. This view enables you to identify your targets with ease.
The Multi-position eyecups can be adjusted to provide eye relief. Once you purchase this package, you will get a neck strap, eyepiece cover, carrying case and objective lens covers.
Pros
Durable
Great optical quality
Easy to use
Fog proof
Provides eye relief
Waterproof
Cons
The field edges are a bit blurry
3.

Lstiaq Mini Pocket Binoculars

– Best Field Of View
These bird watching binoculars have the largest field of view. With a Field of View of 369 feet at 1000 yards, you are assured of an amazing bird watching experience.
The binoculars are lightweight and can be folded making them easy to carry around. It comes with 8x magnification, 31 mm objective diameter and Full Optical lenses.
You can adjust the binoculars using the right eye lens and the center-focus knob. The all-metal construction makes it durable and long lasting. The package includes a neck lanyard, lens cleaning cloth, carrying bag and an instruction manual.
Pros
Lightweight
Foldable
Wide field of view
Simple to use
Durable
Strong and sturdy
 Waterproof
4.

Gosky Compact HD Professional Binoculars

– Best  For Professional Bird Watchers
If you are a professional bird watcher, then this will be a good fit for you. The binoculars have 10x power magnification and a field of view of 307 feet at 1000 yards. The 42mm Fully Multi-layer Coatings objective lens and 18mm eyepiece results in a brighter and clearer view.
The binoculars have durable construction and a rubber armor that makes it withstand extreme weather conditions. The eye-cups are easily adjustable to avoid eye strain. The shock absorbing rubber armor provides the binoculars with additional protection.
The binoculars come with a smartphone adapter that enables you to capture, record and share images with other people. To top on this, the package also includes a carrying case, cleaning cloth, eyepiece and lens protection covers, neck strap and an instruction manual.
Pros
Durable
Clear images
Comes with a smartphone adapter
Lightweight
Easy to use
5.

Bushnell H20Waterproof and Fogproof Binoculars

– The Most Compact Binoculars
If you spend numerous hours bird watching, then these binoculars will come in handy. The compact size of the binoculars makes it easy for you carry them around for a long period of time. With these binoculars, you no longer have to cut your adventures short simply because they are weighing you down.
The binoculars have a 10x magnification, 42 mm objective lens diameter and a field of view of 305 feet at 1000 yards. The Non-slip Rubber Armor makes the binoculars to be shockproof.
Adjustments can be made using the center-focus knob and the twist-up eyecups. The BaK-4 Prisms and the Multi-coated Optics provide clear images.
Pros
Clear images
Durable
Compact
Waterproof
Fog proof
Provides eye relief
Shockproof
Cons
Lenses are not Fully-coated
6.

Wingspan Optics Spectator Binoculars

– Bestseller On The Market
These number one bestseller binoculars are both durable and long lasting. The binoculars are compact to enable you to easily slip it into your pocket. It has an 8x magnification, 32 mm objective lens and a wide field of view of 362 feet at 1000 yards.
Whether you're a nature lover, sports aficionado, or you simply enjoy seeing a feathered beauty 1000 yards away, the Wingspan Optics Spectator 8X32 Compact Binoculars will deliver the impeccable detail you crave.
The binoculars are both waterproof and fog proof. This makes it ideal for all weather conditions. The Non-slip Grip provides a firmer grip. When you purchase these binoculars, you will get a neck strap, eyepiece and lens protection, carrying case, lens cleaning cloth and instruction manual.
Pros
Lightweight
Clear view
Waterproof
Fogproof
Tripod adaptable
Durable
Cons
Too narrow for some people
Instruction manual is not very detailed
7.

Skygenius Full-size Binoculars

– The Most Powerful Binoculars On the Market
With a 10x magnification and 50mm objective lens diameter. the Skygenius Full-size Binoculars assure you a clear image even in low light conditions. The Multiple layers coated lenses of the binoculars aids in light reflection and minimize image distortion.
The binoculars have a wide field of view of 367 feet at 1000 yards. The binoculars have a Twist-up Eyecups System and come with a pouch, strap, lens caps, cleaning cloth and instruction manual. The rubber finish makes it be shock absorbent.
Pros
Durable
Clear vision
Wide Field of View
Easy to use
Compatible with tripod
Cons
Not ideal for people who wear eyeglasses
8.

Aurosports High Powered Binoculars

– Best Bang For The Buck
For those on a budget, this $27 binoculars will make sure you enjoy bird watching at a much cheaper cost. The binoculars have a 10x magnification, 25mm objective lens. and a wide field of vision of 362 feet at 1000 yards.
The binoculars are made from FMC Multi-layer Green Film. This feature increases light transmission leading to a brighter and clearer image. Another great feature that comes with these binoculars is the Low Light Night Vision. This feature makes it possible for you to use it during the daytime and at night. The package comes with binoculars, carrying bag, dust cover, cleaning cloth, antislip strap and instruction manual.
Pros
Best value for money
Lightweight
Durable
Foldable
Shockproof
Easy to use
Cons
It is not waterproof
It has plastic lenses
9.

Celestron 71198 Cometron Binoculars

– Best For Beginners
This simple to use binoculars are great for novice bird watchers. The binoculars have soft folding eyecups that make them comfortable to use.
It has a 7x magnification and a large objective lens of 50mm. The Multi-coated optics increase light transmission leading to brighter and clearer images. The binoculars have a large exit pupil that offers maximum light during the night. You can mount the binoculars on a tripod to have a hands-free viewing experience
These Celestron binoculars have been constructed from Aluminum. This material is what contributes to the durability of the binoculars. The packages come with a carrying case, lens cloth eyepiece covers, objective covers, and an instruction manual.
Pros
Ideal for beginners
Durable
Lightweight
Comfortable grip
Tripod adaptable
Foldable
Cons
Lenses tend to be out of alignment leading to double image
It is not fog proof
10.

TOP Gift Binoculars For Kids

– Best For Kids
Kids need good binoculars in order for them to have fun and learn at the same time. And the TOP Gift binoculars do both of these functions effectively.
The binoculars have soft rubber surrounding the eyepieces. The rubber provides eye protection, so kids can't hurt themselves. The rubber coating also absorbs shock, thus protecting the lens during falls. You can adjust the binoculars to match the eye distance gap of your child. The binoculars have an 8x magnification. 21 mm objective lens diameter and a field of vision of 126m at 1000 m. The ergonomic shape of the grip enables it to perfectly fit into the kid's hands.
The FMC Prism green coated optics system controls optical reflection resulting in a clear and colorful image. The binoculars also have Multilayer Broadband Coating Technology that makes the images appear more realistically. The package comes with a carrying bag, lens cloth, lanyard, and instruction manual.
Pros
Safe to use for kids
Ergonomic shape
Easy to use
Shockproof
Durable
Easily adjustable
Cons
Images tend to be a bit blurry
A Buying Guide to Bird Watching Binoculars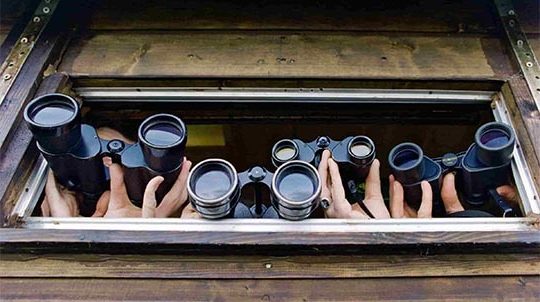 As a birder, knowing how to choose the best optics for your excursion is an added advantage to your lifestyle. Being able to navigate through the larger selection of binoculars available in the market will require to face some considerable limitations like budget, weight, and magnification.
There is also subjective limitations like brand affinity and ergonomics. But the end of it all, only a birder will know what is a perfect optic that could work for them. There is no such thing as best binoculars for birds.
#1. The Size or Magnification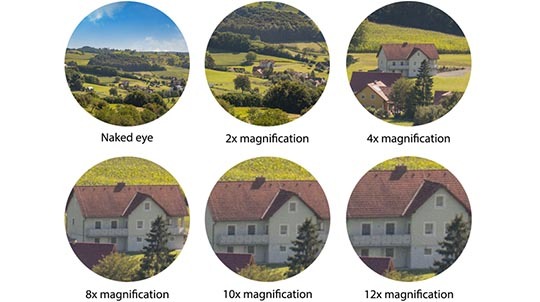 Learn what numbers on the binoculars mean and you will have an easy time. The most voted for size by most birders is 8*12 as it is said to have a configuration that is perfect for dim conditions like dawn and dusk, larger field of view, easy to hold steady. For something lighter, consider 8*32 whilst 8*42 is for more magnification power.
Generally, if you go for higher magnification, you will have a closer and more detailed view while on the other hand, binoculars with lower magnification will give you a wider field of view.
#2. Budget
Your budget basically helps you narrow down your choice of the best binoculars for birds as so many factors including brand affect the price. With $200, you can afford a pair though mid-priced one goes for $300-400 but as we understand subtle improvement in performance makes an optic more costly but affordable depending on the budget.
#3. Essentiality of Features
This calls you to determine what feature in your bird watching binoculars is mandatory considering your needs. Do you need eye relief, close focus? Identifying attributes that work for you narrow down the scope of the choosing your best bird watching binoculars.
#4. User-friendly
The best bird watching binoculars should be easy to use in terms of it fitting well in your hands when gripped, easy location of focus, provide comfort and an easy time when it comes to adjusting. This is to make the functionality efficient and reliable.
#5. Brand and Warrant
It is advisable to choose your bird watching binoculars from brands and dealers that are able to stand behind their product. The reputation and level of support from the manufacturer should greatly count when it comes to your choice of binoculars. There are limited and lifetime warranties with other companies providing no-fault warranties.
#6. Ease to Focus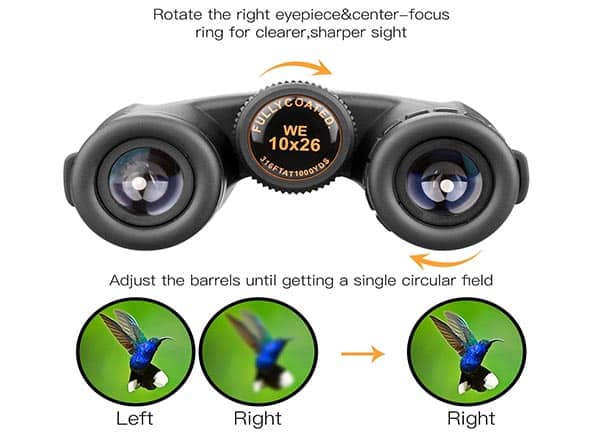 Bird watching involves watching birds that are constantly on the move up and about. Therefore, the binoculars chosen should be able to easily and quickly focus and react to the adjustment of the fast movement of birds without having to turn the knob too many times. This also calls for binoculars with a central focus that can be turned comfortably, smooth and with less effort using your index finger.
#7. Resale Value
Some binoculars do retain their value equally while others don't. This factor will be determined by whether you hope to sale the optic for an upgrade or you desire to use them until they have worn out. The resale value is more constant with high end and highly sort for brands that are well known.
Bird Watching Binoculars FAQs
Are 8x42 binoculars good for bird watching?
In order to maintain consistency, we reviewed optical elements of 8×42 or similar size. Most birdwatchers prefer binoculars 7 or 8 because they are bright and have a wide field of vision, making it easier to find birds and follow them in flight.
Are expensive binoculars worth it?
Premium binoculars are rugged and usually have a lifetime warranty. They also lose low value, so if you decide to do so, you can sell them for a good price.
What is the best magnification for bird watching binoculars?
It's a personal choice to choose between the 8-x and 10-x binoculars. In general, 10 times is the best distance bird watching. But it usually means a narrower field of vision, a slightly darker image in dim light, and a more pronounced handshake.
Conclusion
Now that you have guidelines to enable you to get the best bird watching binocular, make good use of it and enjoy bird watching as it comes. Remember to be careful as well.
In order to have an awesome bird watching experience, you first need to have high-quality binoculars. Hopefully, this article has given you some great ideas for your next purchase.
You may also like this: Best Hunting Binoculars