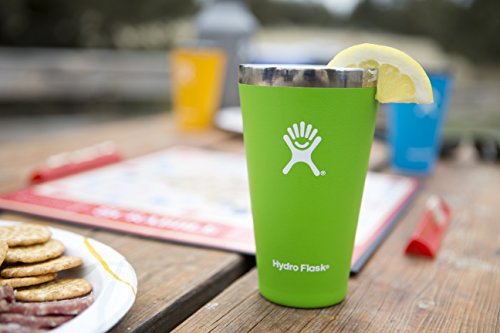 Insulated tumblers and mugs are beneficial accessories for both men and women. If you struggle to carry hot coffee to work or school, buying one is a good idea.
Most models also have safe and sweatproof designs that contain both hot and cold beverages well. Which are the best brands in the market?
To get a product that will serve you well for a long, avoid the cheap plastic mugs available online. They compromise the taste and quality of coffee or tea. Their low-grade designs also break down easily, which frustrates most people.
The following stainless steel tumblers will serve you the best.
Best Stainless Steel Tumbler 2021
In a hurry? Just check the quick editor's choices:
1. YETI Rambler Vacuum Insulated Tumbler
Whilst shopping for tumblers, most people look for eye-catching brands that work well indoors and outdoors. If you are one of them, the YETI Rambler is a good product to use.
Made of high-quality stainless steel (18/8), its durable BPA-free design is perfect for day-to-day use.
Its spacious vacuum insulated design, on the other hand, accommodates both hot and cold beverages.
On the road, you do not have to worry about your coffee cooling or iced water warming in minutes.
This fade proof tumbler (DuraCoated) fits in most cup holders. You can also clean it easily in a dishwasher after use.
Pros
Durable stainless steel (18/8)
Contains hot and cold liquids
Spacious design (30 ounces)
Dishwasher-safe tumbler
Vacuum insulated design
2.

Thermos Stainless King Travel Tumbler
Perfect for traveling, this 16-ounce tumbler from Thermos has a portable design that most people like.
It fits comfortably in the hand. In cars, you can also store it in most cup holders without its contents spilling.
Finally, for maximum temperature retention, it has an advanced vacuum insulation technology that works well. The system keeps hot beverages hot for many hours.
You can also store cold beverages in it without heating or its surface sweating on your table.
If you enjoy tea, this tumbler has a hook for securing loose-leaf infusers and tea bags.
Pros
Vacuum insulated system
Sweat-proof stainless steel
Spacious (16 ounces)
Fits most cup holders
Leak-proof design
Cons
Delicate lid (breaks easily)
3.

Hydro Flask Stackable Tumbler
Many people think the most expensive insulated tumblers are the best. This is not always the case.
To improve how you serve or transport beverages, buy a quality brand such as Hydro Flask. Even though it lacks a lid, this tumbler is fun to use.
Its insulated design keeps drinks frosty cold. Its powder coated stainless steel shell (18/8) is durable.
Finally, because of its enhanced lip design, it does not irritate people while in use.
Pros
Enhanced lip design
Durable powder coated shell
BPA and phthalate-free
Contains up to 16 ounces
4.

RTIC Tumbler
Are you looking for a durable 30-ounce tumbler that delivers good results?
You will enjoy using this RTIC Tumbler for many reasons.
Its ability to retain the temperatures of most beverages for long, for instance, is admirable. Iced beverages, for instance, stay cold for up to 24 hours.
This is perfect for people who travel often.
Its narrow and tall stainless steel design is also one of a kind. It is not only durable but also fits in most types of cup holders.
Pros
Fits in most cup holders
Retains ice for 24 hours
Retains heat for six hours
Easy to handle (narrow and tall)
Durable stainless steel body
5.

Simple Modern Slim Cruiser Tumbler
In addition to its charming Caribbean design, the performance of this tumbler has made it sought after.
If you are tired of your poorly constructed one that retains heat for a short time, buy this one. Its vacuum insulated double walled design keeps most beverages cold or hot for hours.
It also has an FDA approved design (powder-coated stainless steel) that works like a charm. It does not rust over time. The material also lacks irritants such as BPA.
Pros
Naturally BPA-free
Vibrant Caribbean theme
Durable double wall design
Efficient vacuum insulation
Flip lid (leak proof) with straw
6.

MalloMe Vacuum Insulated Tumbler
If you enjoy beverages such as coffee, buying a stainless steel tumbler is a good idea. For the best results, however, look for a quality model such as MalloMe.
Perfect for traveling, it is light yet durable.
The 18/8 stainless steel used to make it does not rust, scratch, or dent over time. Its spacious design (30 ounces) and vacuum insulated double walled design are also ideal.
They not only insulate cold or hot drinks but also maximize temperature retention.
Pros
Spacious (30 ounces)
Durable double wall design
Good temperature retention (cold/hot)
Rust-proof 18/8 stainless steel
7.

YETI Rambler Tumbler
This 20-ounce version of the YETI Rambler Tumbler has many loyal customers for many reasons.
Made of kitchen grade stainless steel (18/8), its quality is amazing.
The risk of it puncturing, scratching, or leaking over time is low. It also has a quality DuraCoat finish that boosts both its style and its longevity further.
Finally, if you enjoy hot coffee or iced tea, this product will serve you well. Its vacuum insulated design (double walled) keeps beverages hot or cold without leaking.
Pros
Leak-proof double wall design
Superior vacuum insulation
Durable 18/8 stainless steel
Easy to handle and transport
Chemical-free design
8.

RTIC (191) Double Wall Tumbler
Do not let the simplicity of this stainless steel tumbler to fool you. Even though cheaper than some brands we have listed, it excels in many ways.
If temperature retention is a major concern, for instance, you will enjoy using one.
Set up well, its vacuum insulated design keep cold liquids cold and hot beverages hot for many hours.
Its insulated design is cool to touch, while its narrow no sweat design is easy to handle and transport.
Pros
Coo touch (insulated)
Vacuum insulation (double wall)
Durable stainless steel (18/8)
Easy to grip base
9.

Hydro Flask Insulated Travel Tumbler Cup
Tumbler cups such as Hydro Flask improve the quality of life of people in many ways.
If you have an old tumbler that cools your coffee fast, for instance, you will enjoy using this one.
It has a spacious design. Fully filled, it accommodates up to 22 ounces of cold and hot beverages.
Its double-walled design has a superior TempShield Insulation that retains heat well.
For hours, it will keep your beverage piping hot (six) of ice cold (24).
Finally, designed with the interest of travelers in mind, this cup is easy to handle and transport.
Pros
Superior TempShield Insulation
Accommodates hot and cold beverages
Durable double walled tumbler
Spacious design (22 ounces)
Slip-free surface (textured)
Buying Guide for Insulated Tumblers
Insulated tumblers play an essential role in the lives of many people. If you are looking for one, make sure your brand of choice will satisfy your needs before reaching for your pockets. This buying guide will help you to find a suitable product:
Capacity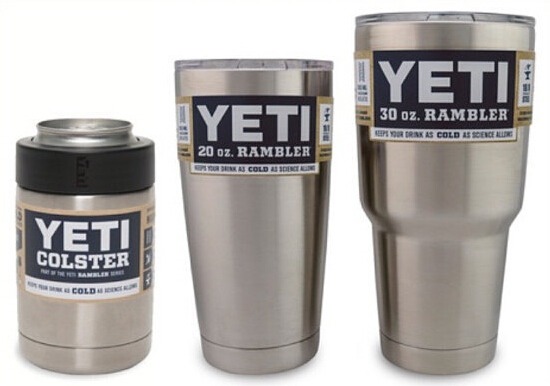 Tumblers are of different sizes. Check your preferred one. Make sure that it will satisfy your needs. If you drink large quantities or coffee or iced water, for instance, or want a tumbler for use at work or school, avoid the overly small brands. A quality product of the correct size will serve you better.
Insulation

Tumblers keep beverages either hot or cold. Buying a brand that does not do such jobs well is a bad decision. Once you have ascertained your brand of choice is of the correct size, check its insulation. Double walled and vacuum insulated tumblers are the best. They are durable. They also retain heat well.
Quality
The cheap plastic tumblers that people use at parties are not good for day-to-day use. For the best results, look for a quality product that you will enjoy using. It should have a top-notch stainless steel shell. Finishing and parts such as lids should also be the best. Compare products and buy the best.
Conclusion
With one of our recommended tumblers, you will enjoy both cold and hot drinks at home. Made of quality steel (stainless), these are durable products. Their efficient vacuum insulated designs, on the other hand, retain heat better than standard mugs.