If you want to block out sunlight completely from entering a room then blackout curtains are a great option.
The materials used to make blackout curtains literally prevent any kind of light from penetrating through the curtains. Blackout curtains linings and seams are stitched in a way that blocks 99.99% light. They are used for home use as well as commercial use.
Some people use them at home for many reasons, one reason is to control how much light enters a room. People who work the midnight shift enjoy coming home to a totally dark home. Blackout curtains give them such satisfaction.
Do you have a problem with sleeping?
A blackout curtain is also used by people who have problems sleeping such as insomnia due to sunlight. During the summer months days are much longer than nights and using blackout curtains can help give the illusions that it is dark out side.
Professionals also use blackout curtains in studios when taking photos. The amount of sunlight often needs to be controlled and these curtains are able to achieve that. Laboratories and research facilities also use blackout curtains in areas where light sensitivity is an issue. One great aspect of the fabric used in blackout curtains is that it is flameproof.
There are many colors available and contrary to what many think blackout curtains are not only available in black color. They come in blue, brown, navy blue, gray and in other colors. The blackout curtain linings are also identical to the entire fabric.
Another benefit is that when it is hot and sunny outside these curtains help keep the heat out. The same is true during the winter months. This is especially the case with the insulated ones. Of course proper installation is required if you want to better insulate your home. If there is too much space between the curtain and the window then they won't be as effective. If however the blackout curtain is close to the window then insulation will be much more effective.
How to Choose the Blackout Curtains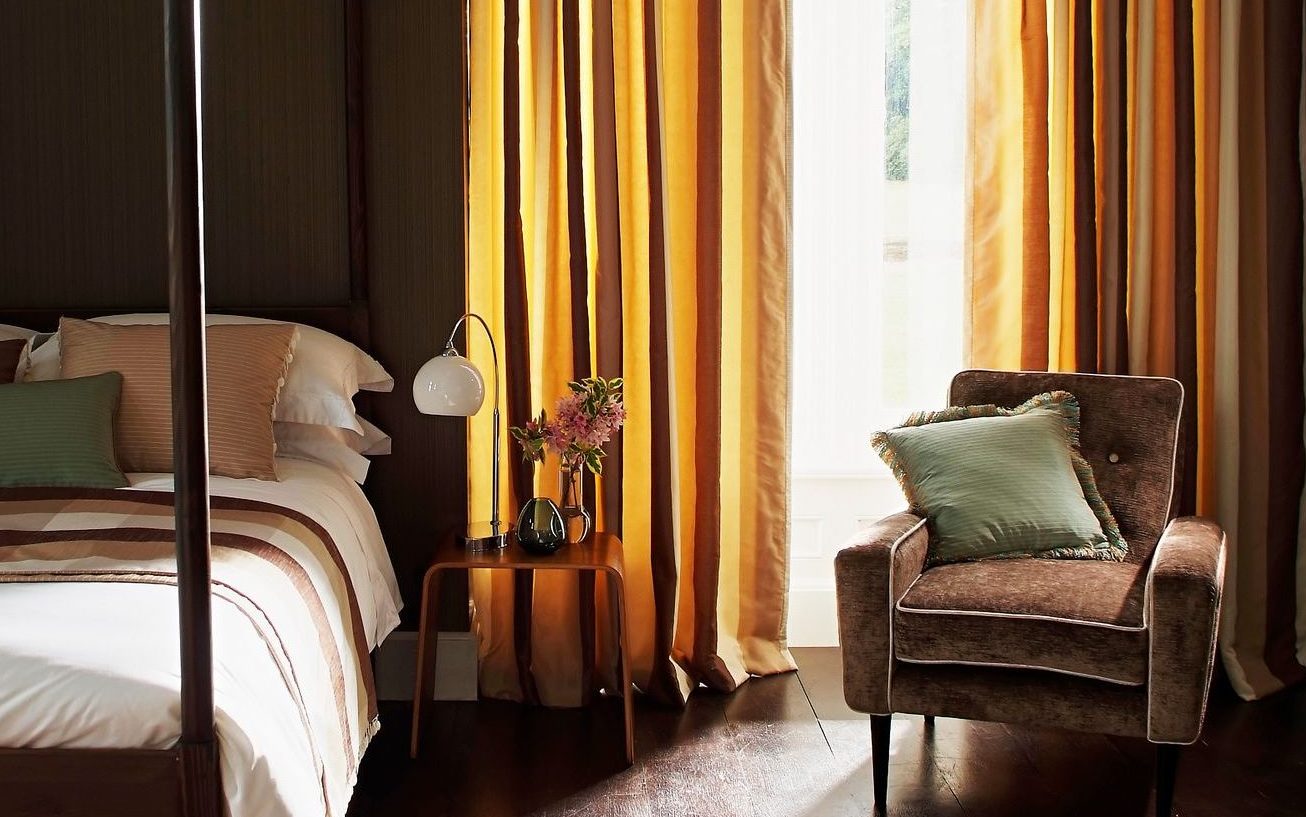 When shopping for blackout curtains you have to do a careful comparison because the fabrics used differ from one manufacturer to the next. Some are machine washable while others are not.
Some brands will also help save you more money on your electric and heating bills. Many variables would have to be taken into account to determine exactly how much. But blacking out a room or entire house from the hot beaming sun can reduce the amount of energy used to power air conditioners.
One way to determine the quality aside from the fabric is to inspect the blackout curtains liners. If the linings are too obvious then the quality is poor. You are not supposed to notice them at all.
You can even test them out by using a flashing a flashlight on the fabric. This might seem excessive but I would do it if the retailer wasn't offering a refund. One thing you shouldn't fall for is the claim that they reduce outside noise. This might be true but it won't be too much. The most important factor in reducing outdoor noise is the window.
As far as the fabric go you will have several choices including cotton, polyester and so-called innovative fabric which is actually a blend of natural and synthetic fibers.
When it comes to buying them you can purchase them online or you can buy them in outlets such as Walmart or home depot. You can also go for custom fabrics in which a blackout liner would be added and in this case a few layers of acrylic foam will be used. If you want to block out the sun because you work at night or the sun simply bothers you like it does me then blackout curtains will give your home a nighttime environment.
You can literally control how much sunlight makes its way through your windows. You can even buy brands and styles that look better than most ordinary curtains. Blackout curtains are very helpful keep light out, but with insulation and keeping noise out they are effective but not as effective as their primary use.