Most crimes happen in the dark!
Yes, and most of you (if not all) would agree with this, without any evidence of an online or people's survey.
With the number of crimes around the country increasing each day, the usage of self-defense tools is on the rise. So here we present you some important tips on how to choose a tactical flashlight– one of the most underrated tools of self-defense!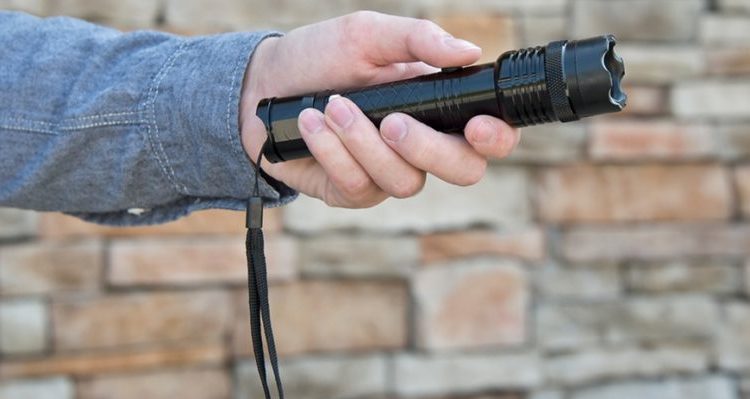 Imagine you are just back home from your office and at your parking lot, you feel a sense of insecurity. Deep down your throat, you feel someone is watching you in that low-light zone.
And then you find a shadow nearing you with a knife!
So what do you do?
Look for a gun?
Well, if guns were easily available to you, you wouldn't have thought for a minute to take one out and have a go at your foe! But with modern weapon laws being more stringent, the maximum you can have is a knife (pocket-knife).
But that's a weapon you can use only if the target is at your reach.
What if you would like to flee before the target attacks you? In an era where "non-violence" is worshiped, you are rather advised to use a tactical flashlight which would spoil the orientation or sight of the attackers, at least for few seconds (more than enough for you to take some kind of an evasive action or just flee).
So what are the prime requirements of a tactical torch? We'll give you a fair idea.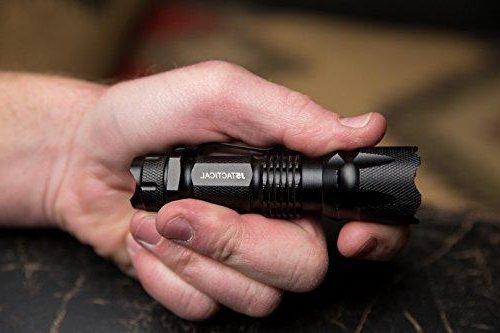 Your led flashlight has to be as small as it gets. Like all self-defense tools, even your flashlight must be small enough to be carried in your pocket every day. Something that fits your palms rather easily is recommended.
Keep it Simple and not silly!
There are many kinds of flashlights that sound 'multi-purpose' with adjustments in brightness, color, etc. But we advise you to keep it simple so that you don't find yourself changing the brightness of your tactical flashlight at that crunch moment!
More Bright, More Tactical!
The most important feature of a tactical flashlight is its brightness. Try to get a light that is really bright and doesn't break your trust at the time of the attack. The brightness of anything more than 160 lumens is recommended to disorient the attackers.
LED bulbs are certainly the order of the day. With incandescent and xenon bulbs requiring more energy, the life of your flashlight's battery is always at risk. Moreover, LED bulbs are brighter than the other two and do not break easily.
Before choosing your tactical flashlight, make sure it has a good battery with longer life. Branded batteries are recommended.
Strong Flashlights Strongly Recommended!
At the time of the attack, the physical strength of your flashlight is tested. Ensure you have a flashlight that is strong enough to bear the action. Get something with lightweight but hard metal so that it is portable and strong as well. We also recommend a rough surface on the handling area so that it doesn't drop from your hands during tough moments.
We always tend to look for something extra, especially when it comes to features. So we recommend you to use waterproof tactical flashlights or armed flashlights which just give you confidence and improve that feeling of 'Oh yes, I am safe' in you.
So, if you need something for your self-defense, Get a tactical flashlight for your pocket with the features mentioned above and about the cost? Well, life's more valuable than money, isn't it?