What is an EDC Flashlight?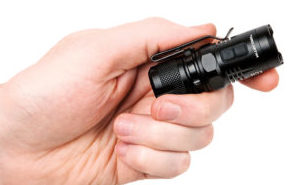 EDC means 'everyday carry'.
Everyday carry items are those things that a well-prepared person will hope to have with them at all times when they are not at home.
Increasingly US citizens are equipping themselves for any eventuality while they are out and about.
Everyday carry items include multi-purpose tools like a Swiss Army knife or a multi-tool.
These are incredibly useful if you are hunting, biking, hiking or fishing. Indeed, can you imagine being without a multi-purpose tool on any outdoor adventure?
The same goes for an EDC flashlight – an essential item for any outdoorsy type. These flashlights are so useful that you will wonder how you ever managed without one.
With your multi-tool, tactical flashlight, and maybe a tactical pen, you are ready to go.
What are the Advantages of an EDC Flashlight?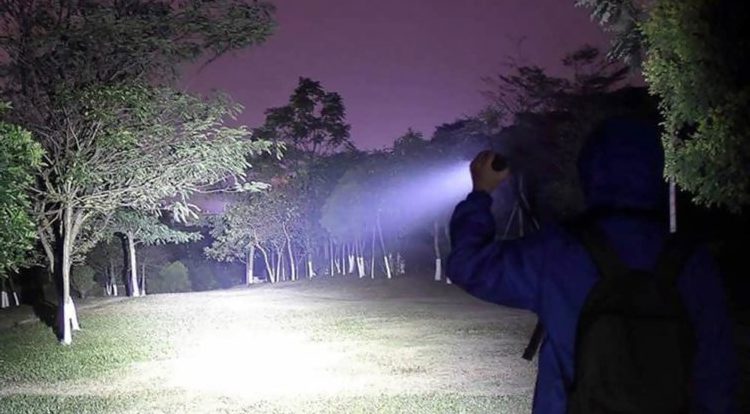 · Convenience
An EDC flashlight will always be ready for use. They are compact and can be hidden discreetly in your gear.
· Long-lasting
EDC flashlights use LED bulbs. LED bulbs are long-lasting so it is unlikely they will let you down. They also use much less power than traditional bulbs and so will not kill your batteries so fast.
· Ease of use
EDC flashlights are simple to use. Nothing complicated to master – just an on/off button. You can, though, choose different types of beam depending on where you are and how much light you need to target on an object or person.
· Durability
EDC flashlights are made to be tough. They will last for many years, take all sorts of punishment, and still be as good as when they were new.
· Aiding personal safety
The tough and durable nature of an EDC flashlight make them great emergency weapons. Personal attacks seem to be on the increase, so it's good to know that you can wield your EDC flashlight when fighting back.
· Usefulness
It's great to know that while your EDC flashlight is made to be compact and durable, it also has been designed to offer useful features. The main feature is that you can choose different light beams to suit whatever situation you are in.
What Features Should the Best EDC Flashlights Have?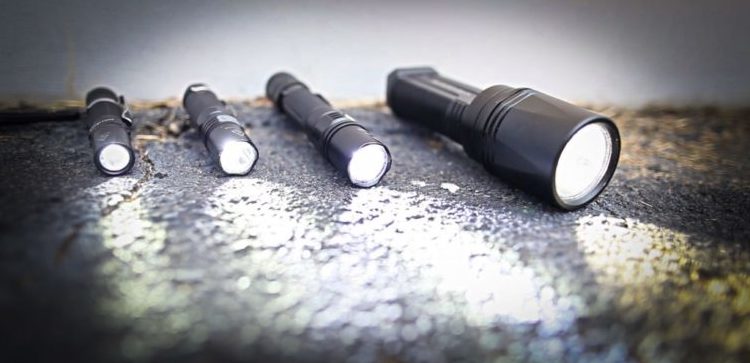 · Compactness
An EDC flashlight needs to be compact but not tiny. It needs to slip into a pocket or bag with ease, yet still provide the light you want when you want it.
· LED bulbs
It is rare today to find an EDC flashlight that does not feature LED bulbs. They have become standard in flashlights of this type. The last for years reliably providing bright, clear light.
· Brightness
The light that your EDC flashlight provides has to be bright. In fact the brighter the better. Look for the lumens rating on the flashlight to get an idea of how bright the light will be. The higher the number of lumens the better.
· Choice of beams
Most EDC flashlights allow you to choose from a selection of different types of beam. This can be really useful when you need focused light or wide-beam light over a large area.
· SOS mode
In a crisis how good is it to know you can call for help? SOS mode allows you to switch a beacon that will attract attention from afar.
· Good grip
The pattern of lines and swirls often found on the surface of your EDC flashlight are there to give good grip. These prevent your flashlight from slipping out of your hand.
· Clip
Most EDC flashlights will have a clip – usually spring-loaded – to allow you to attach it to your pocket, belt or backpack.
· Water-resistance
Your EDC flashlight must be as tough as you. It must cope with falling in water, tumbling down rocks and being knocked against posts and pillars. Waterproof flashlights will have an IPX rating of 8, so look out for that when buying.
5 Best EDC Flashlights 2021
The Klarus offers four light beam options plus SOS and strobe.
The LED emits 3200 lumens of clear light that can penetrate the darkness for up to half-a-mile.
The clip is made from stainless steel and can be quickly removed if not needed.
It can be recharged with ease via the integrated USB port.
In a crisis, the Klarus also is a decent weapon.
The bezel is large and can do quite a bit of damage to an attacker.
This flashlight is smaller than most, which is great if you haven't got too much room available in your clothes or pack.
It has a removable clip and a chunky bezel for self-protection.
The output is only 188 lumens but that still gives a hundred yards of light ahead of you.
It is also waterproof (rated IPX7), tough, and is priced very reasonably.
This flashlight straddles the line between EDC and tactical flashlights.
It is easy to recharge via USB, comes in a neat carry case and has a lanyard too.
The clip is detachable which allows you to carry the flashlight in your pocket.
The light output is 550 lumens, there is one button control and five light modes.
This is a tough, compact EDC flashlight that will give great service over the years.
This flashlight is popular among the target shooting fraternity.
This flashlight comes with a specially designed attack head.
Just the piece of kit you need to defend yourself when attacked.
A strobe feature also makes it possible to confuse and disorientate an attacker.
It also will give you 300 lumens of light, is durable, and reliable.
Recommended for camping trips as it is small enough not to get in your way when clipped to your belt, but powerful enough to give excellent light. It is also rechargeable.
This flashlight is compact – it will fit in your palm quite happily – and tough. The aluminium construction ensures no rust.
It is also waterproof and will withstand some rough treatment out on the trail.
The bulb produces 190 lumens, which means about 600ft of clear light.
The Coast uses AA batteries and rechargeable batteries.
It will use the AA batteries quite quickly so you always need spares with you.
A really attractive feature is the excellent grip provided on the casing.
It is a pleasure to handle and use.