As a mother on-the-go, I always look for ways to save time so that I can have time to build my career without compromising my family. I also constantly look for ways to stretch the household budget, even though I know we can afford more these days.
I used to think that because I buy everything in bulk, I would save a lot on buying fresh groceries. It took me some time to realize that I spend a lot more because I would throw away the food after some time and buy new ones to replace the spoiled food. It was then I was introduced to a food vacuum sealer by a lady at the supermarket. After investigating more about it by reading online reviews on food vacuum sealers, I decided to invest in one and it has made my life much easier and we now can afford some extra holiday trips with the children.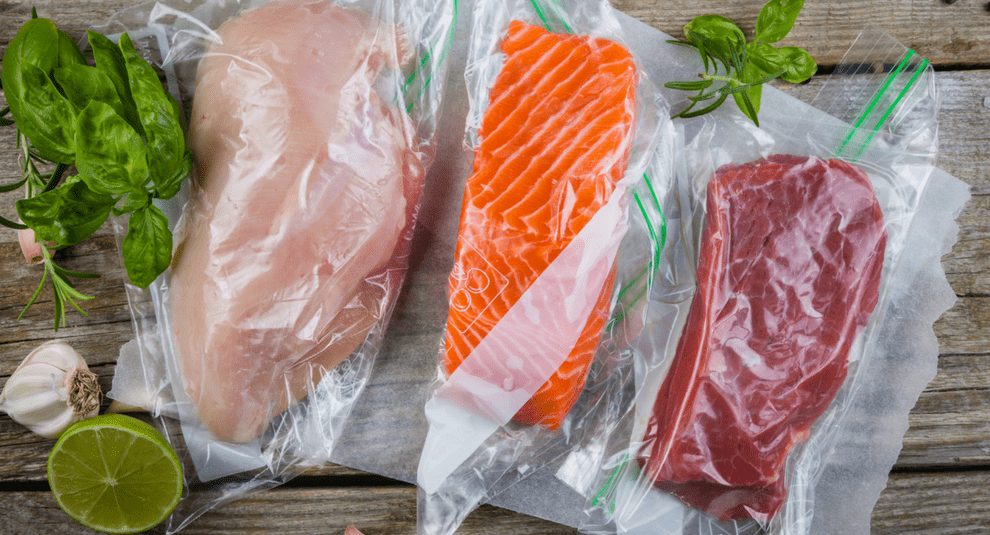 Here's how you can save money by using a vacuum sealer:
Bulk Buying
Since we always have teenagers around, I usually prepare small packets of snacks so that they can help themselves when they want to. Chips, cookies and popcorn are bought in bulk so we save a lot. Keeping them fresh is not a problem because I always transfer them into smaller bags and vacuum seal them.
I also save a lot with other fresh food, especially berries. When it's their season, I buy them as much as I can. I use my vacuum sealer to seal the freshness and pop them into the freezer. It protects them from freezer burn. That way, I won't have to pay more when I have the urge to eat them when they are not in season.
Three Meals in One
It used to be the pizza boy who would feed my kids whenever I'm away on business trips or have business dinners with clients. After getting myself the best food vacuum sealer I could afford, my kids are able to eat my home-cooked meals whenever I'm not around. All I have to do is to cook and freeze the meals for them to reheat. I save a lot by not ordering take-outs regularly.
The good thing about vacuum sealing food is that I can conveniently make things by mixing and matching the food items that I've vacuum-sealed. I never throw away leftover bread, pastries or cookie crumbs. With a little bit of imagination, I can come up with tasty bread pudding or an ice-cream sandwich rolled in cookie crumbs with those leftovers.
Food Preservation
By vacuum sealing, food would last longer than they would. If you buy fresh food that is just nicely ripening, it will stay that way for a week or so. Some vacuum sealer reviews have also reported that food can stay fresh for more than two weeks. This way you can save in two ways. One, food is less likely to go bad thus, making you less likely to waste food. Second, you save on petrol because of fewer trips to the market.
Do be reminded that vacuum sealing is not a substitute for refrigerating and that food will eventually go bad. Read as many vacuum sealer reviews as you can so that gauge if you really need a vacuum sealer in your home.