Selecting a tent as an outdoorshelter is the best option compare to tarp or any other thing. But as technology developing various different kinds of camping tent or family tent has been introduced in the market.
So this post can helps you to decide the best tent for you according to the quality, looks and price of a tent.
Before going further let me tell you that I will introduce a tent which is easily available on amazon.com so that if you might get interested you can buy from there.
Before going any deep topic of the tent let me clarify why we humans need a tent. We all know that we humans need shelter, this is an important thing that helps us to live.
So a camping tent helps us to provide shelter in various different weather. It helps to maintain our body temperature in various conditions.
So now you know the importance of tent lest dig deep that which kind of tent suit you
How to Decide Which Tent is Good for You

I personally divide different camping tent in two categories:
1st category is quality
When we choose quality over anything then various things come in play. Following are some important feature of quality tent:
When it comes to weight, all we like lightweight things. Because during camping we generally have to take a camp tent with us and all don't like heavy bags.
Who like if your tent gets a shake in some little wind or rainfall. Yes during camping these things come to play in hard. SO it is an important feature of a camping tent that how strong it is to resist any weather change.
Durability also comes in the quality of a tent, we all don't like to buy again, again and again, the same thing. So going with a good quality tent is a nice option which stays for a long time.
2nd category Sleeping capacity
Camping tent start from 1 person tent to 10 person tent. Generally, a family tent starts from 4 people which is good for a small family.
In my opinion, if you looking for a family tent and want to use it for a long time then I suggest looking for a tent which is above 7 people and 8 people. because the more the capacity tent will have more comfortable it will be. After all comfort matters in the shelter, who like to stay or sleep in complex areas.
Following are some Best outdoor Tent
2 person camping family tent
water-resistant:
2 windows for great ventilation
weather protection

7 x 5 ft. Footprint, 4 ft. Center height
4 Person Camping Tent
Polyester

59″ center height

fiberglass poles
Dome design for quick setup
Storage pockets
9 ft. x 7 ft. footprint fits 4 people
6 Person Instant Tent
2 queen airbeds
10 x 9 ft. footprint, 6 ft center height
re-assembled poles for fast and easy setup
reflective guy lines
extra weather protection
7,8,9,10 + person camping tent
Family camping tent
Included room dividers
Weathertec System
setup is easy
Cool-Air port and Variflo adjustable
I am sure you have selected any tent according to your need, so once again I want to make sure that you have look to following points
Following thing which you have to look for every tent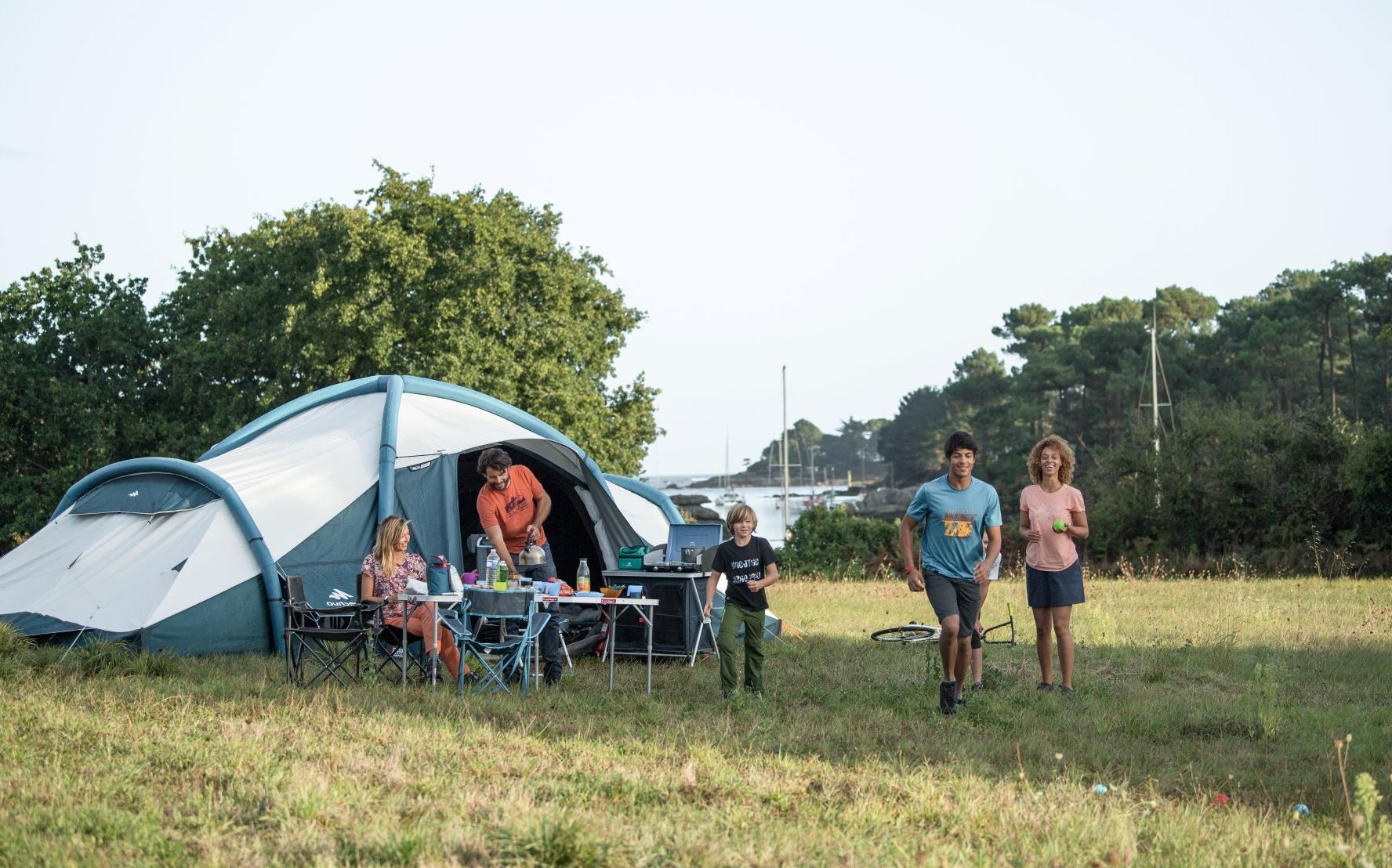 1.Tent Company
Tent if of which company, it is very important now days very new company launching a new camping tent product. SO having knowledge about various companies is always a good point.
Here I will not personally name some company instead of that I will suggest you prefer an old company because they now that quality matters overlook and they have done various tests on their product to be in the market for a long time.
2. Tent Capacity
Make sure you have a clear idea about the dimension of the tent and you perfectly know how many people going to stay inside that tent. Because no one wants a complex area inside a nylon cloth.
3. Tent material
People generally mistake this by purchasing the wrong tent material. SO make sure that your tent is made up of good quality. Try to prefer nylon and polyester tent because they are strong and lightweight which can be carried anywhere in a backpack.
4. Tent weight and dimension
Who likes if your tent is too heavy. If your tent is too heavy then you are in big trouble in case of trekking in the mountain area. So taking tent weight as a consideration is a good choice. Note the more big tent you want for more people more its weight will grow, so select tent size according to that not just select randomly 10 people tent in which just two people are staying.