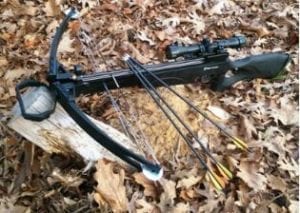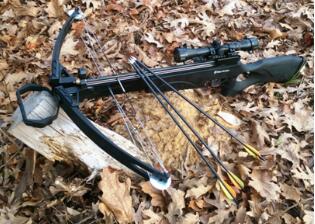 Finding the best crossbow for the money is a difficult task because of the numerous options in the market, and it could be more daunting for amateur hunters with a little outdoor experience.
For those who don't know, Crossbow is a popular tool used in shooting sports, most especially deer hunting.
In historic times, crossbow played a major role in the warfare of East Asia, Europe, and the Mediterranean. It consists of a bow mounted on a stick and a trigger that allows you to shoot an arrow while aiming at your target.
Are you an archer looking for the 
best crossbow 2020?
 Look no further because we have spent time on research and came up with 
crossbow reviews
 to help you make the right decision.
We understand there is already a ton of articles on this topic. However, we are confident in our research and we hope our article helps you in deciding the best crossbow for the money.
How We Ranked Each Crossbow
These are the main factors that influenced our decision to rank a crossbow above the other :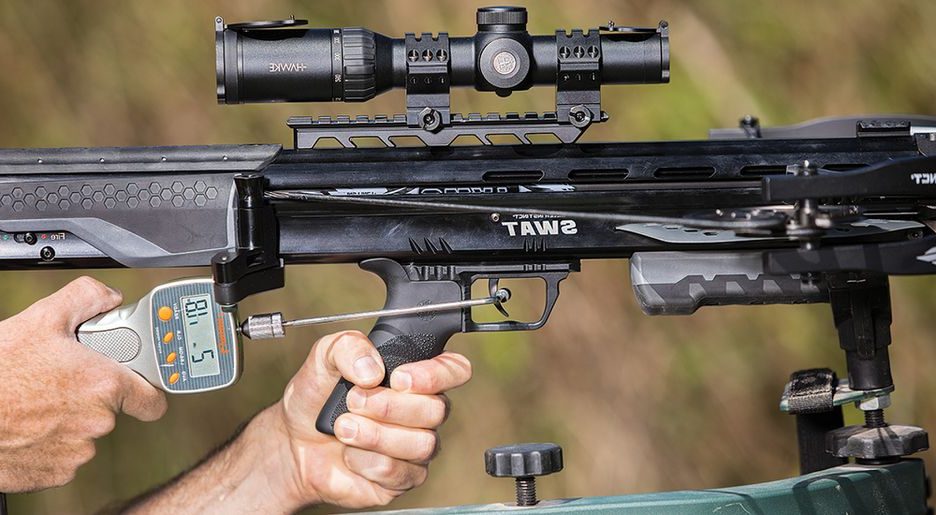 ▪Archers reviews
Crossbows with the highest positive reviews from archers (People who actually bought & used them at some point) is a huge signal and a deciding factor.
▪Crossbow specifications & features
▪Brand reputation
We considered the best products from brands that have been in the game for years & won the heart of many archers. This is an indication that they understand the market and know what archers really need in a crossbow. If you want to learn more about other accessories like bow sights, Outeroptics is a great place to learn more.
Best Crossbow Review 2020
Editor's Quick Guide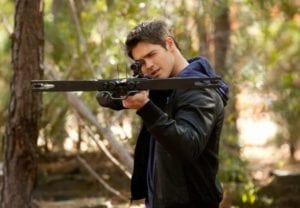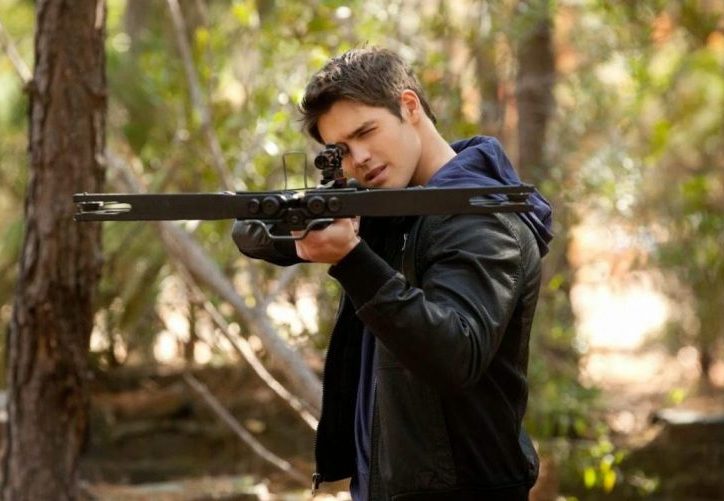 1. Excalibur Matrix 380 Crossbow Package – Best Pro-Level
For crossbow lovers, the Matrix line from Excalibur is quite prominent. Being a re-curve crossbow, Excalibur Matrix 380 is very simple and easy to maintain (just loosen the lugs to change the string).
As for the performance, the Matrix 380 happens to be a quiet and fast one.
The sound of the Matrix 380 is minimal for how much energy is stored in the limbs. And we also like its compact size, blazing fast speed (deadly performance at 50-60yards) and the Anti-Dry fire feature.
Though the crossbow has a draw weight of 260 pounds this is reduced by 50% because of the rope cocker that comes with the Matrix package. Most individuals will be able to draw this bow unless you are shorter (5'6″ or less) or if you have a physical ailment (i.e. terrible back, bad elbow, etc.).
Besides its price tag, you get what you pay for and with the Matrix.
Pros
Fast
Compact
Easy Maintenance
Manageable Draw Weight
2. Barnett Ghost 410 CRT – Best Crossbow For The Money
The Barnett Ghost 410 is no doubt a game changer in velocity and accuracy. It is lighter and faster than its predecessor, the Ghost 400.
It features Barnett's proprietary Carbonlite Riser Technology (CRT), which shifts the balance point away from the riser and back to the shoulder of the shooter, and Barnett's ultra-light, super-strong Carbonlite riser, which provides the perfect balance of weight and speed.
Another great feature we love about Barnett Ghost 410 is its lightweight single-handed design. Weighing in at just 7.3 pounds and only 20″ axle to axle, it is very easy to hold with a single hand and still feels quiet and safe to release.
At its top velocity 410fps, you can get an accurate shot out to 100 yards.
Pros
Ballistic Fast
Accurate
Sturdy built
Lightweight, easy to hold
Cons
Scope package not secure
Better get a crank with it
3. Wicked Ridge by TenPoint Invader G3 Crossbow – Compact and Lightweight
For anyone who would like to start hunting with an advanced crossbow, the Wicked Ridge by TenPoint Invader G3 is an ideal choice.
Being a Winner of Outdoor Life Great Buy Award, this wicked ridge satisfies both your budget and shooting performance.
The self-retracting rope-cocking system reduces the draw weight by 50%, making it super convenient to cock. Also, the trigger is nice and crisp and seems like just the right amount of pull.
The crossbow works really good at its designed velocity 330FPS, which can get you safe and accurate shot at 20yards+. It is light, compact, and very easy in a tree stand.
The Invader G3 Crossbow is also pretty handy to assemble and sight. Awesome crossbow we would recommend for the money.
Pros
Light and compact
Easy to cock and fire
Safe Dry-Fire Inhibitor design
Economical
Cons
The trigger is a bit noisy
Not recommended in long shot
4. Barnett Quad 400 Crossbow – Fastest and Affordable

The Barnett Quad 400 Crossbow has a quad limb powerhouse, which is designed to deliver the bolt to the target with devastating accuracy and speed.
It also features like the high-density gas assist composite stock (a first in the industry). Our experience with it? Plenty of power, nice balance, comfortable to shoot, tack driving accuracy.
There's a special trick to get an accurate shot with it: use a ruler to find the center of the bowstring, then mark it with permanent marker, This way you can make sure string is centered for every shot.
Once sighted-in, it shoots very accurately at 30 yards.
A high-performance choice with a tight budget!
Pros
Economical
Powerful
Accurate
Sturdy quality
5. 306119 SA Sports Empire Beowulf Crossbow – Best Price-Performance
The Empire Beowulf crossbow features a lightweight synthetic stock and barrel, combined with an ultra-compact riser assembly.
This crossbow shoots at speeds up to a blazing 360 FPS, powerful and fast enough to pierce the target at 50yards.
For less than $400, the crossbow arrives with impressive quality, material, and workmanship.
In addition, the Empire Beowulf crossbow is mounted with a very decent scope. We are also quite content with its trigger, which is quiet and solid. And it features easy assembly for first-timers. An excellent bow for the price.
Pros
High price-performance
Quiet trigger
Easy assembly
Decent scope
Cons
Tough cocking if you are not 6ft+
No dry fire inhibitor
6. CenterPoint Sniper 370 – Best Under $300
At less than $300, the CenterPoint Sniper 370 is a winner in performance. It comes with a precision CNC-machined cam system which delivers mind-blowing speeds up to 370 FPS.
The Sniper is easily maneuverable thanks to the lightweight and durable CNC material.
We also recommend the quiet anti-dry fire and auto-safety trigger, which prevents ill-intentioned shots.
Besides the CenterPoint Sniper 370 features a great illuminated scope, with blistering speed and dead on reproducible accuracy. This can be used as a youth bow and transitioned to adult in one quick release motion.
We made several comfortable shots at 50-60 yards, this choice worth every penny.
Pros
Blistering speed
Quiet anti-dry fire trigger
Nice scope
Easily maneuverable
Cons
Only 5-year warranty
Rattling butt stock
7. Barnett Recruit Compound Crossbow Package – Best Crossbow for Women and Youth
If you are looking for a professional crossbow for women and small-framed hunters, the Barnett Recruit Compound Crossbow won't be a disappointment.
It is lightweight with an adjustable buttstock, pretty easy to handle and gives the shooter the option to keep the bow as they grow and easily make any adjustments needed.
Complete with Quiver, the Recruit Compound Crossbow shoots at 300FPS steadily to take down your target at 30-50yards.
It is also super easy to assemble, you can hunt with it out of the box as long as you got broadheads.
Pros
Lightweight
Adjustable Buttstock
Easy to draw for women and kids
Accurate
Cons
Potentially fragile string
Needs a better scope
8. Barnett Jackal Crossbow – Best Entry-Level
As a first or entry-level crossbow, The Barnett Jackal Crossbow is great. It is easy to use, safe and reliable.
And the weight and power of this bow still make a devastating weapon for any hunter, all you need to have a good target and backstop.
The crossbow is also easy to sight in and assemble (easier than many compound bows).
Topping the list of entry-level, the Barnett Jackal Crossbow is a good purchase although some would criticize its red dot scope.
Well, the red dot scope is fine for backyard target practice, but yes not effective for hunting. We would recommend you to replace it as the first upgrade to pro-level.
Pros
Good price
Easy to assemble
Powerful
Safe and Reliable
Cons
May need rope cocking device
Needs a better scope
9. Fever Crossbow Package 543 – Crazy Price

The Fever Crossbow Package 543 by SA Sports is a simple good choice for a starter. It is well balanced, with an attached quiver you feel no vibration at firing.
The bow draws smoothly, and locks into the trigger assembly with a nice strong "click", engaging the safety immediately, a feature that we really like.
Some may question the 240FPS crossbow about the effective distance. We can tell you that it is not a toy.
When assembled properly, it does exactly what it's designed to do: it would take down a deer, with the right heads, with no effort at 20-30 yards.
For 50-60 yards, a $500 crossbow would be a better choice. The Fever Crossbow Package 543 is a good starter crossbow for the money.
Pros
Crazy price
Smooth draw
Safe trigger
Powerful
Cons
The trigger is a bit noisy
Cheap aluminum bolts
10. Arrow Precision Inferno Fury Crossbow Kit – Best Under $200
The Inferno Fury Crossbow is designed for crossbow veterans seeking a lightweight alternative to larger outfits, and also for first-time crossbow hunters seeking an affordable fully equipped package.
The ultra-light recurve crossbow is built of sturdy material that you can expect to last for years.
It provides 175 pounds of draw weight for 235FTP velocity, yet easier to cock than more expensive and powerful recurve bows. You can carry it around, hold in an aim, and repeatedly shoot without tiring out very fast.
Additionally the Inferno Fury Crossbow features Anti-Dry Fire Trigger Mechanism, Thumb Guard for added protection. It won't be a disappointment for the price.
Pros
Lightweight
Sturdy made
Limited range
Safety features
Easy to use
Cons
Cheap quiver release
Limited range
How To Pick The Best Crossbow
I'm sure you noticed that good crossbows don't come cheap and so, it is very important to get it right when splashing the cash.
Money is hard to earn and it is important to spend it wisely and judiciously. Here some tips that will guide you when buying a crossbow.  I hope you find them useful
Check the Shoot Velocity: The shoot velocity of a crossbow is extremely important; especially if you're going to use it for hunting competition. The faster the crossbow the more unlikely for you to miss a target.
Check The Build: The thing to check for is the strength of the crossbow. This is also important because a vital part of the crossbow could get broken when aiming a target of during fierce competition. I'm sure you wouldn't want that.
Check The Draw Weight: Some crossbows might be a little difficult to pull while some have the perfect draw weight. In all, you should pick the one you're quite comfortable with.
Why Some Crossbows May Not Be The Best For You
A lot of newbies and experts have continuously asked questions like :
"What is the best crossbow 2020 for deer hunting"
OR
"Where can I get the fastest crossbow on the market?"
And the truth is, the answer is relative. Why?
Because what works from Mr. A may not work for Mr. B.
Mr. B may not have the same technical discipline as Mr. A and so their experience with particular equipment may be different.
It all boils down to technical discipline.