According to your riding style and experience, you need a very suitable skateboard to enjoy your journey. As a skateboarding beginner, it is difficult to choose the right skateboard and purchase location.
In most cases, either the board is expensive than its quality or the board gets damaged after a short time of use.
So, it's hard to consider that which one is the most suitable skateboard. That's why we made this best skateboard brand 2021 review where you can find the right solution.
Skateboard Buying Guide​​​​​
What to Choose: Cruiser, Skateboard or Longboard?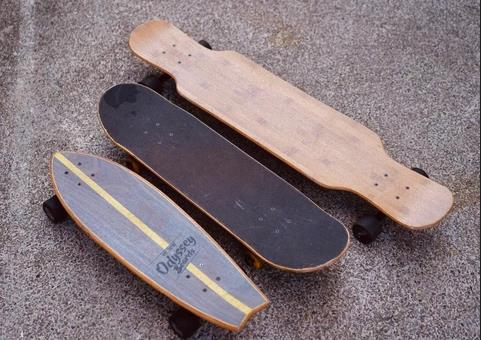 There are many types of skateboards. This post will help you to choose a well-suited type for you.
1. Skateboard
The first type is a skateboard. Its main feature is that the board bend on both sides.
In most cases, it has 7-9 layers of Canadian maple. Deck width can be different from 7″- 9″ and length from 30″- 32″.
The number of layers, quality, of technology affect the stiffness and flexibility of the board.
These are made for doing tricks not good for typical riding. Why? Because the wheels are designed for tricks especially the bearings.
You may find various ABEC numbers for bearings ( ABEC3, ABEC 5, ABEC 7, ABEC 9). With the higher number of ABEC, the board will be thinner and faster.
ABEC5 bearings are usually used in the skateboard that provides speed and durability for tricks. It is not perfect for long-distance riding.
2. Longboard
The second type is the longboard. It provides lots of room for your feet.
Perfect one for riding at fast speed a with great stability which is good for road performance. But not suitable for stunt riding.
The longer wheelbase, deck and softer and large wheels are the main characteristics of these types of boards. This type of structure enables you to ride it with higher speed and stability.
Unlike a classic skateboard, a longboard deck comes in various shapes and profiles. Trucks have some choices over the width of wheelbase and construction.
Thanks to longboard, it allows you to experience particular riding styles like cruising long-distance, board walking, carving, technical sliding, downhill, free-ride, and slalom.
You can enjoy riding a longboard in mountains, hill places and specialized tracks.
3. Cruiser
They are different from other types for their deck which is bent on one side and a hybrid of skateboard and longboard. It contains a curved tail.
To cruise in the city cruiser is a great option. It's made of maple except for some cruiser from penny and their alternatives.
Since they are made of plastic. Durability and flexibility are beyond doubt. They are very beautiful, comes in lots of colors.
The range of the length is between 27-31 inches other than some plastic boards ( 22″).
Cruisers like its soft large wheels which ensure stability and flexibility. Since it is easy to control, you can do some more difficult tricks easily with it.
You can carry this lightweight stuff with your backpack or skate bag due to its small size.
Which is best for you? Let's see
As a beginner a skateboard is well-suited. performing easy and basic tricks these boards are great.
If you need to commute in the city on the busy road, the plastic board can be a pretty good option.
A longboard is for intermediate and pro skateboarders. Cruiser longboards are okay for beginners, but other types are for sliding, downhill riding in the hills, carving, slalom, freeride, freestyle and technical riding.
Complete/ pre-built or own-built/ custom skateboard
Custom skateboard costs more than a complete board.
What should you check before buying your first skateboard?
There are so many things we have to consider at the time of choosing aboard. When you are looking to buy a skateboard, it's a good idea to keep in mind the following characteristics-
Bearings with the spacer or without the spacer?
Top Skateboard Brands
1. Powell Peralta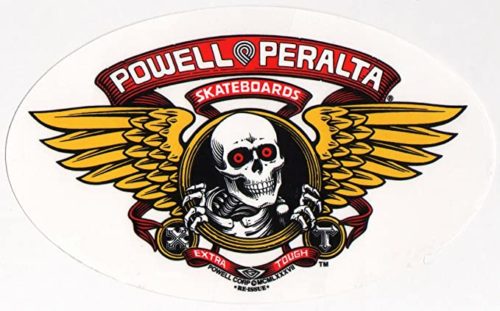 This company manufactures complete boards and all kinds of related equipment and accessories.
Powell-Peralta has a vast collection of 30 different models with different attractive colors and graphics, making them a unique brand.
And their collection is increasing and developing day by day. So, you can purchase the most suitable one for you according to your budget, riding type, and body fitness.
They have a vast collection of different models. It was difficult for us to choose the best Powell-Peralta board. We've compared all of their model with each other.
And after huge research, we've considered the Powell Golden Dragon Complete as their most demandable and best value product. You can get the reasons for choosing this one as our best pick from the product review part.
2. Sector 9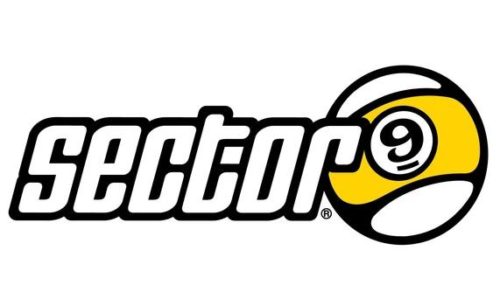 Sector 9 builds and manufactures products for Surfing, Skating, longboarding, and snowboarding. They also produce all types of skateboard and longboard parts and accessories. It is one of the reputed longboard companies in the world.
Actually, Sector 9 boards are larger than 31-inch which is longer than the standard size of a skateboard. So, you can treat Sector 9 skateboards as longboards also. Sector 9 is unique and different from all other brands because they are always ready to fulfill the requirements of every rider.
Actually, it is hard to choose one particular Sector 9 board as best because their models are awesome. Except for its expensive price, no customers can provide accurate negative feedback against Sector 9 skateboards.
3. Punisher

Punisher is a growing American skateboard company and founded in 2008 in Pennsylvania. This manufacturing company produces Skateboard, Longboard, regular and pro skateboarding helmets and all other accessories.
Punisher contains Canadian Maple deck, Heavy-duty Aluminum alloy trucks, Polyurethane wheels. Most of their items contain ABEC 5 rated bearings. And few models include ABEC 7 and 9 rated bearings.
Punisher supplies 20 different models with different artistic graphics which provide a wider choice to the rider.
Among the 20 skateboard models, we've chosen Punisher Cherry Blossom Complete Skateboard because it is suitable for all riding types and riders from beginners to experts, kids to elders. Plus, it is the least expensive as a high-class product. Especially, it is great for girls.
4. Krown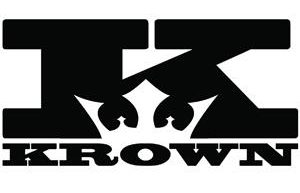 Krown is the leading brand and its popularity is increasing day by day. It is one of the best cruiser brands for beginners because of its affordable price and high-quality parts.
Krown has a vast collection of 5 different models (Pintails, Kicktails, Exotics, Pro, Rookie) with various colors and graphics. So you can choose the best one for you according to your riding style, body fitness, and budget.
Among their 5 significant models, we've chosen the Krown Rookie Complete because of its low price, long durability, high-quality parts, rider-friendly deck designs and nice-looking graphics. For more details, you can check the Krown rookie review.
5. Penny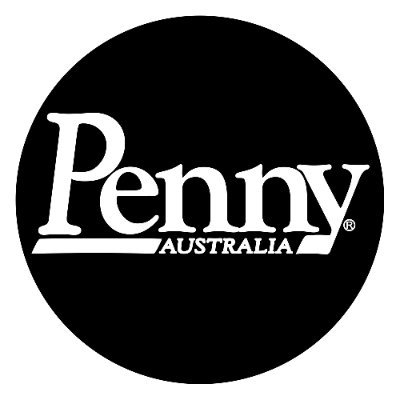 Penny uses their plastic formula to make their decks which provide excellent strength and flexibility than all other plastic boards.
Penny's high-quality Aluminum trucks and 83A wheels are perfectly combined with the deck to hold the weight of the rider.​
Penny decks are small but contain a kicktail which makes them unique from other brands. This is one of the cheap brands of this review. You can do a lot of tricks with this significant small skateboard. Most of its customers are beginners and kids because of its small size and lightweight shape.
Top 10 Skateboard Comparison
1.

Powell Golden Dragon Complete

Skateboard(Best for beginner adults)
This board includes a 31″ stiff and flexible ligament deck, 54 x 37 mm PGD super high rebound PU wheels and 7.625″ Golden Dragon trucks.
ThePGD high rebound wheelsis a disk-shaped plate, commonly used todistributethe load of a threaded fastener like screws or nutsand also helpful to prevent galvanic corrosion.
This Powell-Peralta item is suitable for starters, experts, adults, and kids.
Its wide trucks are very helpful for turning and sliding since it ensures the stability of the board. You can ride on it from any side since it is a bi-directional board.
Highlighted Features
The ligament deck is sturdy as well flexible so that this board will remain unchanged at the time of sliding and braking.
A ligament deckis like the ligaments of your body that connect your muscles to your bones. Similarly, the ligament deck doesn't break into 2 pieces.
The weight is the same as the 7-ply maple deck, but it is stiffer than the regular board. If you are a tall guy, you can choose it. Because its sturdy and spacious quality deck made it perfect for big guys.
Its concaved deck makes perfect traction between the shoes and the deck. Concaved double kicktail helps to lock your feet onto the board and advantageous for freestyle riding, flip tricks, pop-shove-it and other tricks.
High-rebound polyurethane makes the Powell-Peralta board faster. These wheels also best for sliding and last for a long time.
Perfect for cruising and tricks
You can use it for commuting and carving. Because the PGD super high rebound small size polyurethane wheels of the board ensure more stability and allow you to ride smoothly.
You will get this board at a reasonable price. It is one of the best skateboards for under 100 dollars. The users of this board find it good for starter skaters. They think it is a cheap board than its quality.
Note: High-quality product for beginners and trick lovers at an affordable price.
Pros
Well-suited for all types of riders.
Easy to carry & control.
Less expensive.
Concave deck with grip tape.
2.

Sector 9 Fractal Complete Skateboard

(Best For downhill and freeriding)
The 2ndboard in our list is the best including the 8 ply maple deck, Gullwing Sidewinder II' trucks, 69mm 78A top shelf Sector 9 wheels, PDP ABEC 5 Bearings and grip tape with sector 9 logo.
ThePDP ABEC 9 bearings hold the bag's posture. Aside from keeping the mouth open it protects against shock and abrasion.
You can use this one both for beginners and experienced skaters.
Bellow, we've provided few specific benefits about this product.
Highlighted Features
This sector 9 product a 2-in-1 board. Since this skateboard is 36-inches long, so you can call it a small size longboard. You can use it for all riding styles with high speed and better control.
A

lso good for crui

sing and

carving
For carving, its shorter, sturdy and endurable 8-ply maple deck is perfect. The PDP ABEC-5 bearings and sector 9 top shelf wheels make carving and cruising fast as well as smooth.
Though it is not a cheap board, you are getting this one at a reasonable price.
The Gullwing Sidewinder trucks hold the bag's posture. Aside from keeping the mouth open it protects against shock and abrasion.
Note:High-quality sector 9 board for freeriding, cruising and downhill riding.
Pros
Comfortable riding.
High-performance trucks.
Well-suited for all level riders.
Cons
Little bit unstable at very high speed
3.

Punisher Cherry Blossom Skateboard

(Best for Girls)
This is a 31-inches board that includes a 9-ply Canadian maple wood deck, red cherry flower design, Seagull 5" alloy red-colored trucks, grip tape, 54x36mm white polyurethane Ivory Wheels with Graphics and ABEC5 bearings.
You can use both sides as front and kick tail since this is a double-deck concave board.
It can hold weight up to 200 pounds. Now take a look at some relevant information about this product.
Highlighted Features
The double kick concave design is helpful to get the right balance and stability. Its PU wheels and ABEC 5 bearings ensure a smooth ride.
The deck of this board is illustrated with the nice red cherry flower, trucks are red and wheels are white. Thus, this board's every part color is designed to make its eyes soothing. As its deck is covered with uneven grip tape so that it is easy to control the board.
Those peoples are looking for a low-cost and stylish item, Punisher is perfect for them.
Its Gullwing Sidewinder trucks with double configuration kingpin allow you to ride at high speed with sharp turns.
Gullwing Sidewinder trucksare synthetic rubber which ensures good chemical stability and flexibility over a wide temperature range.
Pros
Attractive graphics design.
Easy to carry anywhere.
Easy to control.
Less weight.
Cons
Become discolored from friction and scratches.
4.

Krown Rookie

(Best Beginners Skateboard)
If you are looking for a skateboard for under $50, then it is the best option for you.
This is a 31-Inches skateboard. It includes ABEC 5 rated bearings, Canadian Maple deck, 52 mm Urethane wheels, 5-Inches trucks, black grip tape and stunning deck graphic.
You must enjoy your riding due to its bi-directional top mount shape. It can easily carry a heavy weight person as its deck is sturdy enough.
Let's take a quick look at the important information on the board.
Bi-directional top mount shapeis a shape of the board in which the trucks mounted through the deck.
Highlighted Features
You can easily maneuver it on the uneven surface because its 52mm wheels and ABEC 5 bearings ensure fast speed and smooth riding. Its deck is also made for beginners.
Great board for tricks lover
For quick turns and tricks, this board is perfect since it has a bi-directional top mount deck. You will get better control while riding with its 5-inches lightweight aluminum trucks.
Most people buy this product for their kids. They said it is a great skateboard for 5 – 10 years old beginners. Because of its nice graphics and high quality, customers love this one.
You can choose your favorite colored board from the wide range of colors of this Krown skateboard.
Note:Best beginner skateboard.
Pros
High speed with smooth control.
Less weight.
Better for kids and novice.
Durable rigid deck.
Like a small size longboard.
Spectacular graphic.
5.

Penny Plastic Skateboard

(Best commuter board for a college campus)

This Penny skateboard is lightweight with a 22-inch deck. Its deck is made of high-quality colored plastics & it's easily maneuverable as it is lightweight.
This complete skateboard comes with penny ABEC7 bearings, deep crosshatch design over the top, 56mm 83A wheels, kick tail and penny 3.125 inches trucks.
Highlighted Features
This plastic small skateboard comes with molded design so that there is little chance to scratch over the board. It also provides a smooth ride as it has soft wheels with ABEC 7 bearings. Great for cruising on the street.
Since its weight is 4.3 pounds, so it's easy to carry anywhere. If you are a feeble person, then this one is perfect for you to carry with you. So it can be so much compatible even for a 4-year-old beginner.
Replacement parts available
There are all replacement parts available for this skateboard so that you can easily upgrade your board quality.
Those people love colorful plastic skateboards, they must like it as it comes with a wide range of colors. It is one of the cheap as well as high-performance boards. This mini skateboard is great for its durability, stability, and flexibility.
Pros
Twice cheap than a similar quality board.
Kicktail is helpful for tricks.
Easy to carry.
Well-suited for kids and beginners.
Super easy to control.
Beginner Skateboarder's Guide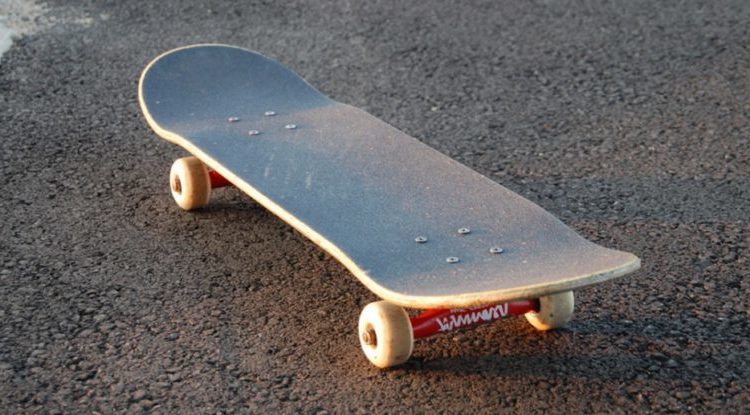 What are the essential gears for skateboarders?
Skateboard accessories include the other things that are required for skateboarding.
These are
Protective gears (helmets, elbow pads, knee pad)
Skateboarding rails & ramp
Skateboard shoes
Bearings lube.
How to Build/ Set up/Assemble a skateboard?
If you want to build the skateboard of your choice, you have to buy each part separately.
Things you need to set up or build your own skateboard are the following:
Deck: Length, Width and wheelbase are three major factors to consider to buy a deck.
Trucks: Pick the trucks according to your deck by checking the trucks' profile height and width.
Wheels: Select wheels with perfect diameter, durometer and material.
Grip tape
Bearings
Hardware- Make sure that the hardware is in the right size.
Riser pad
Other accessory things you need-Poker, Screwdriver, Skate tool, Razorblade and Power drill. All are ready. Let's start now.
Step 1
Put on your grip tape on the deck. Poke holes on the grip tape for the hardware from both sides.
Step 2
To put the bearings into the wheel, place the bearing over the wheel and push it down with the skate tool. Using a truck to put the bearings into the wheel is another awesome way. Just put bearing through the axle and then push down the wheel.
Step 3
Connect the wheels with the trucks. At first put one washer inside the axle, then wheel, another washer in the outside and at last attach the bolt. Tight the bolt with a skate tool. Do the same thing with other wheels. Make sure that it isn't too tight.
Step 4
Now assembling the trucks. Put the hardware from the top of the deck. Hold the hardware with your fingers and attach the truck through the truck's hole. Grab bolts to put on the hardware with the fingers. Now tighten the trucks up with the skate tool. Tight each hardware evenly, not too much. You can use a power drill to tighten the hardware.
Step 5
Recheck every step. The wheels and trucks are a little bit loose, there are no air bubbles in the grip tape. OHO! you are ready to go now.
How to stand on a skateboard
To stand on a board, firstly you have been able to push, get on, roll and get back off. Then push and get back on again.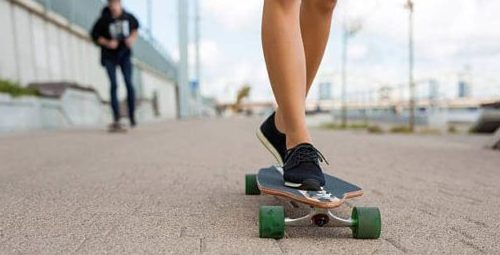 It is just pushing and rolling and find a comfortable position.
If you aren't goofy, then put your left feet just behind the board nose. Give a starting push with your right leg on the ground.
After you take your push and generating a little bit of speed, you have to jump back on the board. Your both feet will be land in the 90-degree position.
Have your shoulder leading to keep balance. Remember, the shoulders and knees go straight down to the feet, don't lean too far away.
Stay in 90 degrees and roll parallel.
So this is how you ride and push on a skateboard.
Conclusion
Huh!!! At last, our hunting is over. We believe that this review will help you to end your quest for the best and cheap one. We hope you have got the answer to your question.
Which are the high-quality right now?
This review includes top skateboards for girls, beginners and also for expert riders. Even you can also easily find one which is suitable for a 9-year-old beginner.
Punisher is especially loved by girls. The Skatro, Boss, Penny and Rimable is best for kids although people of all ages can ride on it.
For the tricks lover skateboarder KPC, Punisher, Powell-Peralta and SCSK8 are a great choice. The rest skateboards are also pretty good for guys. We have tried to pick out all the top selling products from the best skateboard brands together.