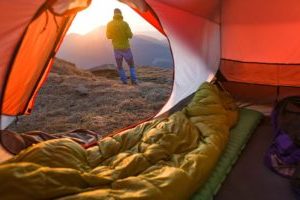 How to tent camp comfortably? Tent camping skills are what every camper needs, because he can learn something new and useful.
Camping can be one of the best experiences in life. It brings you closer to nature. Camping can help you to feel relaxed and motivated, and to enjoy your life more with natural beauties.
Do you wonder what things you can do while camping? You can enjoy the stars, campfire, nights, and natural scenarios. Besides, camping can help you to get rid of the stress and daily chores of life.
Camping is fun and enjoyable, but it can be dangerous, if you do not follow the required safety measures. If you are planning camping, then make sure that you have done all the preparations. We offer you ten camping tips and tricks which you can consider while planning camping.
How to Tent Camp Comfortably?
Camping can be an adventurous and exciting experience. Every camper thinks about how to achieve the most comfortability when camping in a tent. Staying in a tent in the wilderness can be challenging but we prepared 10 great tips that you can consider when going to camp with a tent.
1. Check Your Gears
Make sure that you have all the required gears. If you have bought a tent, then first try to pitch it at your home. If you practice it at home, then you will not find any difficulty in setting the camp at your destination.
You should know how to set it properly without the help of others. If you are taking other equipment like the stove, then ensure that all of them are working and they do not need any maintenance. Take all of your required things that include clothes, foods, soap, toothbrush, and sanitizer.
2. Be Aware of the Potential Danger
Before heading towards your destination, you need to do proper research about the area. You should know about the animals, plants, or any danger that can create complications while camping. A prepared mind can handle the situation easily and more comfortably. Get all the information and do the preparations accordingly.
3. Inquire about the Weather Conditions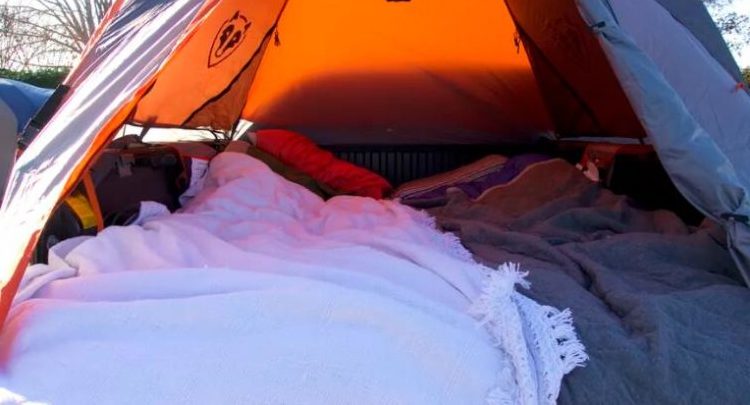 This is important if you want safe camping. You need to know the climate and weather conditions of the camping area.
Even if it seems dry, you should not forget to take waterproof rainwear and thermals to deal with any unpredicted situation.
Prepare yourself for any type of weather conditions and keep all the things ready. Moreover, pack everything that includes medicines and some other required things that can help you in unfavorable weather conditions.
4. Lighting
You can feel lonely while walking around in the surrounding areas of the camp. The darkness might make you feel bored. Hence, make sure that you have three to four additional lights to keep the environment alive and energetic in the night hours. You can also arrange light outside the camp and enjoy the nightlife.
5. Do not Forget Sleeping Demands
This is a common, but the vital tip on how to tent camp comfortably. While packing for camping, take care of every little thing. Imagine everything from the morning till the night such as what you will need in the morning hours, in the mid-day, or at night. You should not forget to pack the sleeping pads.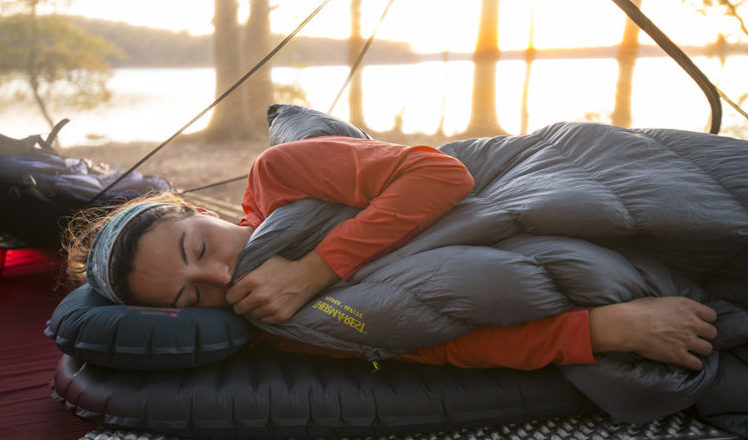 More importantly, you need to prepare differently, if you are coming in a group. If you are coming in a group, then make sure that your tent is long enough to accommodate all of you.
All things need to be water-resistant, so that you can enjoy your camping even in unfavorable weather conditions.
Different types of tents are available for camping. You can buy a lightweight three-season tent that can be used in all seasons, and in all weather conditions.
6. Take Care of Your Food
While going camping, you need to focus more on healthy foods to remain energetic and alive, and to fight the unknown danger. You should have enough storage of peanut butter, granola bars, beef jerky, drink powders, canned beans, tea, and coffee.
All these foods are great for camping as they have all the required nutrients and vitamins. Besides, these foods can be easily stored for a long time.
Keep enough drinking water and make sure that you are consuming at least sixteen ounces of water in every hour to keep your body hydrated. This is important if you spend most of your time in outdoor activities.
7. Take the Right Gadgets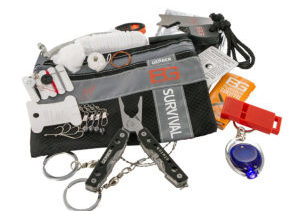 You need to have all the gadgets to make your camping more enjoyable and fun. You do not need to take video games to entertain yourself, as you will find many other natural new things to explore and to enhance your camping experience.
You will have to take extra flashlights, a phone charger, extra batteries, and a multi-tool to make your camping easier and safer.
8. Choose the Right Clothing
While camping, proper clothing is important to keep yourself cool and protected. You might think that cotton will be the best choice. But cotton can't help you much in the woods. You need to get some wool socks, moisture-wicking clothes, and synthetic clothes to keep your body sweat-free and dry.
Besides the proper clothing, you should also take a sun hat, rain gear, gloves, specs, and hiking boots. You need to keep all these gears ready to make your camping easy, adventurous, and more enjoyable.
9. Choose the Right Place for the Camping
You need to set your camp at the ground level. Make sure that your tent is water resistant and it is able to withstand all kinds of weather. You can also use a tent cover in rainy climates.
You can choose a place to use running water. Use these waters for showering, washing, cleaning, and filling up the water bottles.
Moreover, do not keep your food open in the camp. Keep it in a secure place. You can keep your food in the bear food boxes and hang them somewhere on the campsite.
10. Safety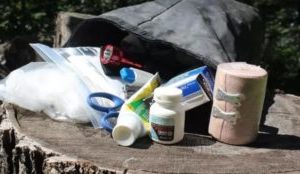 Safety is one of the most crucial factors. You should always consider safety first, when asking yourself how to tent camp comfortably. Make sure that you have all the safety gear to make camping safe and easy. You need to be more careful, if you are planning to camp in any remote area.
You need to have everything to deal with any kind of emergencies. Consider taking a first aid box with all the requirements, sunscreen lotions, creams for blisters, medications for any poisonous bite, and some other personal medication that you use in your day to day life.
Moreover, ensure that you have informed someone about the camping, before heading towards your destination, and also mention the return date.