There's nothing quite like the great outdoors. But while may choose to enjoy the outdoor world through hiking, running, camping and the like, something we sometimes overlook is that there are also regular sports to be played. If you're the sporty type, you might use soccer, baseball, or maybe even basketball on a street court as an excuse to spend some time in the outdoors.
But why stop there when there are even more sports to enjoy? As it so happens, there are a number of equally fun outdoor sports that get very little attention – but which any sporty person who likes to be outside would do well to try!
Chinlone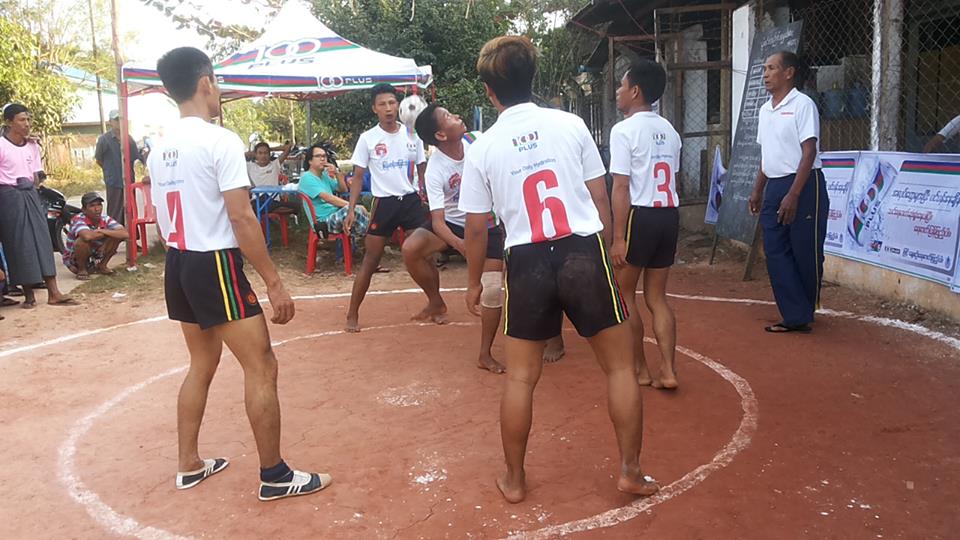 For some good, honest fun, we highly recommend chinlone, an outdoor sport long popular in Myanmar. It combines sport and dance, as a team of six need to kick a rattan ball from player to player, all while dancing and coming up with creative ways to hit said ball. It is, in a way, similar to sepak takraw, in that players need to keep the ball airborne. But unlike in sepak takraw, there are no winners or losers in chinlone. This sport, purportedly played by Burmese kings in years past, is all about having fun – which is not to say it can't be difficult!
Hurling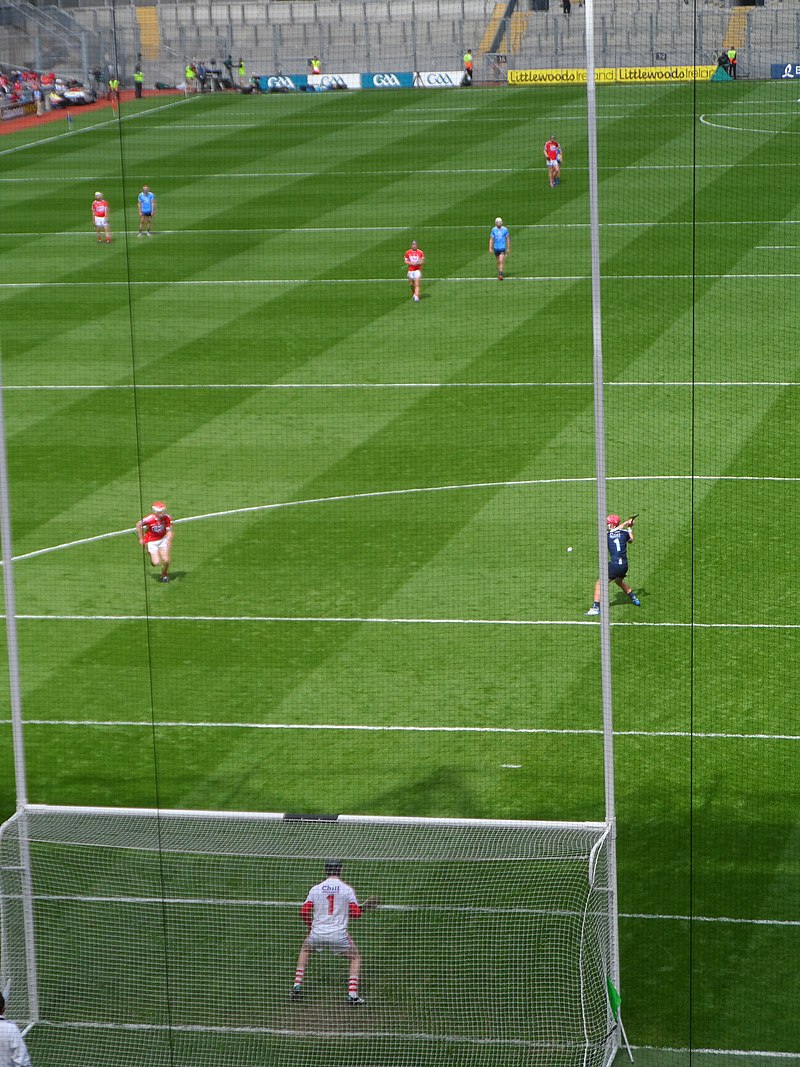 Hurling is an Irish sport, and it is believed to be the world's oldest field game. It is very similar to lacrosse, in that a player's objective is to use a stick – called a hurley in this case – to shoot a ball (called a sliotar) between the opposing team's goalposts. Shoot it over the crossbar and your team nets a point; shoot it under, where a goalkeeper stands guard, and your team scores three points. Unlike chinlone, Hurling is actually an organized sport, in that there is an amateur sporting body and cultural organization for it in the Gaelic Athletic Association, or GAA. In fact, it's popular enough that there are GAA betting markets in Ireland as well. Public matches garner significant attendance, with fans supporting specific teams and players (and rooting in support of their own wagers).
Underwater Hockey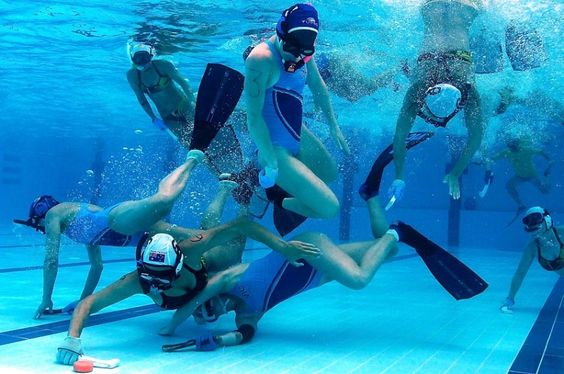 The name – underwater hockey – pretty much says it all: It's hockey, only played underwater. In this sport, players from opposing teams use sticks to push a puck across the floor of a swimming pool and into the opposing goal. Underwater hockey, like hurling, is an organized sport where it's played, and even has its own World Championship. The first one was held in 1980 in Canada, and it has since then been held biennially, in different locations around the world. Last year's World Championship was the 20th, and it was fittingly held in Canada once again, with New Zealand's teams winning in the "Elite Men's" and "Elite Women's" divisions.
Main Gasing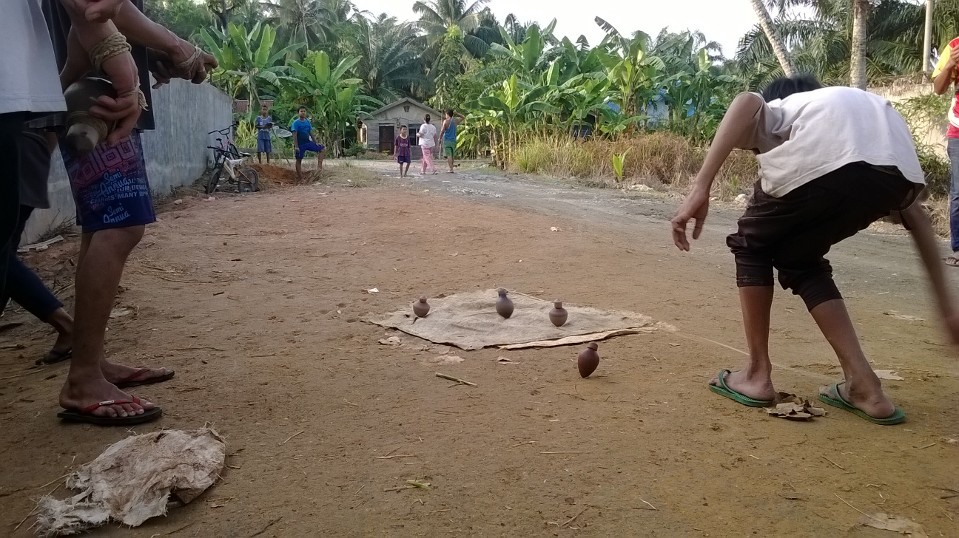 Main gasing is to Malaysia what top spinning is to America. In Malaysia, however, main gasing is a serious sport played in villages called kampongs. The sport may have originated in the Melakan Sultanate (now Malacca) many years ago, and it has since become popular throughout Malaysia. The best players can even keep a top, or gasing, spinning for – wait for it – about an entire hour! Go ahead and try to top that….
Sepak Bola Api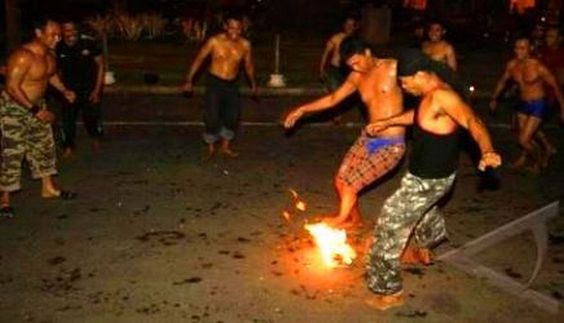 Written up a few years ago as one of a few Asian sports that could spice up the Olympics, sepak bola api is soccer, with a twist – a feisty, fiery one, no less. The twist is the ball, called sepak bola, which is a hollowed-out, flaming coconut. We repeat: a flaming coconut! This outdoor sport is popular in Indonesia, and is played between two teams at a time. The objective, as in soccer, is to score by kicking the sepak bola into the opposing team's goal. Surprisingly, no one has gotten hurt playing this sizzling outdoor sport, at least according to Indonesian locals. They attribute the game's unexpectedly safe track record to the three-week-long ritual that the players undergo prior to playing.