I introduced my elk hunt by declaring, "No more dreaming."
But how does someone stop dreaming about a big hunt and actually begin to prepare for it?
What are the first steps to making such a hunt happen?
The planning and preparation for my elk hunt, which I will be sharing with you in the coming weeks and months, didn't start this year. I have been doing 4 key things over the last few years that have put me in a position to make this "dream hunt" a reality. We'll call them, "The 4 S's…"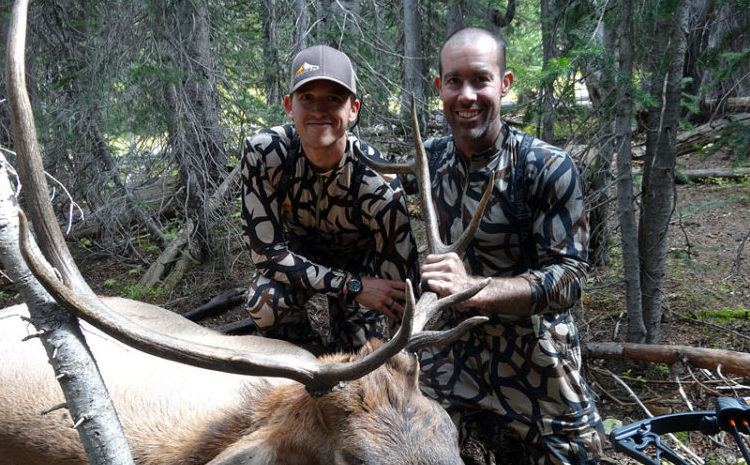 Study
Turning your dream hunt into a reality starts with studying.
Many people don't actually know what it will take to pull off the hunt of their dreams.
Studying involves getting a concrete grasp of what will be involved in making your dream hunt come true.
How much will it cost?
How can I draw the tag?
When is the best time to go?
What equipment will I need?
There are many great resources out there to consider, such as books, magazines, websites, forums, state Fish & Game departments, etc. (And for those of you that want to hunt elk, I will be doing my best to answer these questions for you in the weeks and months to come.)
Schedule
Now that you have studied your hunt, you should have a good idea of what it will take to pull it off.
The most important thing you can do next is scheduling your hunt. No, I don't mean booking a guide, buying plane tickets, or locking yourself into a specific day.
What I mean is setting a realistic time-frame of when you can make the hunt happen.
Your goal may be one year from now, or it may be in twenty. The point is, schedule the hunt so you know what you need and how much time you have to get it done. Don't keep saying "one day…", rather say, "In the Fall of 20xx, I will go on this hunt."
Save (and Spend!)
The most common (and the most legitimate!) excuse that most hunters make for not pursuing their dream hunts is the lack of funds.
I am a young guy with young kids, so I get that money is tight. Saving, just like scheduling, is something that will remain an excuse, unless we choose to do something about it. Get creative and find ways to tuck some extra cash away a little bit at a time.
In addition to saving, one of the best things we can do to make our dream hunts possible is to spend wisely.
If you are like me, then some of the gear you use now may work for your dream hunt, but some of it may have to be replaced or upgraded. Every hunting-related purchase I have made in the past 2-3 years has been made with my long-term goal of this year's elk hunt in mind.
Maybe product Xwill be fine for your hunting now, but if you would go with productYyou would be much better off in the long-run.
For example, two years ago I jumped at the opportunity to buy a $400 tent from a buddy for just $100. I knew that my elk hunt was a couple of years away, but I knew that this was going to be a perfect gear choice for the trip. Don't just save smart. Spend smart.
Sweat
It is going to take hard work to make your dream hunt come true. That may mean extra hours on the job to save money, and it may mean some late nights spent researching and planning. It will also often mean actual buckets of sweat.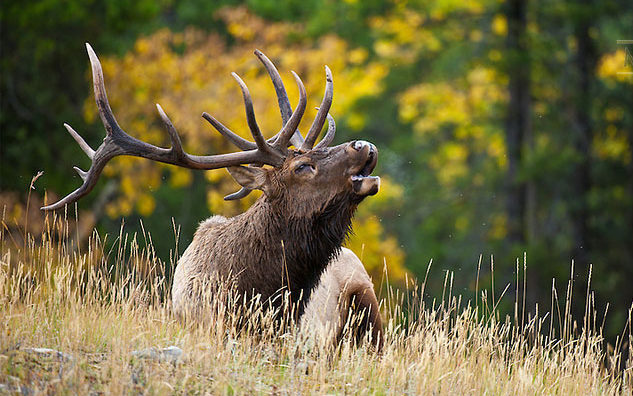 Most of us dream of chasing the elusive game in terrain that we are not adapted to or physically prepared for.
If we want to be successful and hunt such quarry on their home turf, then we are going to need to prepare for that physically. We must condition our bodies and raise our hunting and shooting skills to the next level.
There aren't enough hours in the day, I can agree with you one that one. But, if you really want to make your dream hunt come true then you are going to need to find the time – maybe even skip some sleep.
I am squeezing every extra minute out of each day that I can to train myself physically, prepare myself mentally, and learn as much as I can about the animals I am after, and the terrain in which they reside – all while working hard and loving my family well. It is difficult, but it can be done.
Stop dreaming and start hunting. It will take some studying…you will need to schedule it out…you will need to make some financial sacrifice…and you must be willing to put in the work.