There was a time when we could find a few bodybuilders around and it was considered to be an extravagant need.
Only the few really enthusiastic ones could invest time, money and effort in bodybuilding. But the situation has hugely changed right now.
We find several bodybuilders around us now. Bodybuilding is a passion, a form of art that these enthusiasts believe in.
It is true that this can be attributed to the improved facilities, more number of gym facilities coming up, more and improved technological ideas.
More than anything else, it is the willingness of the people to take up bodybuilding since we all know at the start that it is a rather difficult job at hand.
If you have to gift a bodybuilder, there is nothing he would like more than something that he can use to improve his body structure.
Bodybuilding is not an onetime activity, it is a continuous action. So, here we are bringing to you some of the different gifts and products that a bodybuilder would love to have and feature it in his collection of equipments.
The Top 5 Best Gifts Ideas for Bodybuilders
The first product that we are going to consider here is this set of adjustable dumbbells from the house of Bowflex. This is an exciting and useful gift for bodybuilding enthusiasts.
Each dumbbell in this set can vary in weight from 5 to 52.5 pounds. So, this is a good option for both amateurs and pros in this field. Each increment is about 2.5 pound up to the first 25 pounds.
The best part about this dumbbell set is that you have 15 sets of weight that you can use for various exercises. Also, switching from one exercise to another is also pretty easy and fast.
With these adjustable dumbbells, you won't need to have several different dumbbells at home or at your work out space. One set will suffice as this has all the required weights. It is also ideal for space saving measures as you can just keep them tucked in one corner of the room.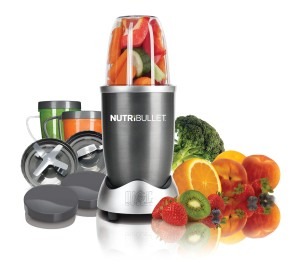 The next product we are going to talk about here is not directly related to working out, but is an essential component of the whole body building process.
Only rigorous exercises will not help you get the perfect figure because you will need to complement that with a good diet. So this blender or mixer is ideal for those fruit shakes or fruit juices you want to make, maybe for having after a strenuous workout session in order to get the energy.
With a 600 watt motor, it has a high torque power base. The cyclonic action of the blades can do wonders to crush the fruits or vegetables for the ideal shake or juice. It comes with one tall cup, two short cups, one flat blade, one emulsifying blade and the lids. More Juicer Machine read this: Best Juicer Reviews 2020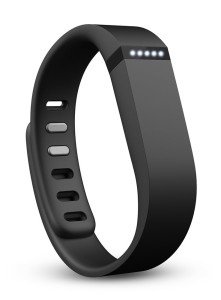 A wrist band with an activity tracker is every fitness freak's favorite. It is ideal for those early morning jogs you go for, or those huge running sessions or even your stint on the treadmill on a lazy day.
This product will smoothly track your steps, distance, calories burned and the time for which you have been working out. It just doesn't end there. If you thought the band would work only during your active moments, then think again!
It works when you are asleep, monitors your sleep and works as a light alarm. The LED lights are perfect for visual effects. Add to that, you can sync all your track records to your computer or Smartphone wirelessly so that you know what and how well you are training.
The wrist band is easy to wear and stylish to sport. The best part is that the battery, once charged, will last a full 5 days!

Every fitness enthusiast goes for those long and strenuous working sessions and come out of it tired in the end. In such a situation, there is nothing he would want more than some cold water.
In order to give him that bliss of having cold water outdoors, we bring to you this hydro flask. This is a multipurpose flask. It can keep water or beer cold for up to 24 hours while keeping coffee or tea hot for 12 hours.
This is compact and light and thus easy to carry it around with you. It comes with a power coated matt finish body that will never sweat and give you the chance to have cold water at any point during the day. Even when you stack it up with ice, there will never be any water droplets on the body.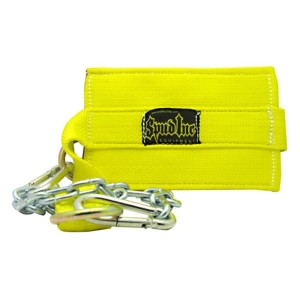 If the person you want to gift is a weight lifter, then this might be the perfect gift option for you. This has to be worn around the body or waist and lift weights in order to take your fitness quotient to a level higher.
It is comfortable to use since it is made from a durable webbing. You will have no complaints about the chain since it is 2 feet long and there are 2 clips provided for the convenience of the user. The total length of the product is about 35 inches. You can understand that it is heavy-duty right from the time you unpack it.
The build is good and sturdy and you can trust it with your weights. Dips and pull-ups can be done specifically with this dip belt.
These are some of the most excitinggifting ideas for bodybuilders. Each of these contributes to improving the fitness quotient of the user and gives the perfect body. Working out and trying to get a good body is indeed a difficult task, but with the right equipment, nothing seems impossible!