Why is a knife an essential gear when you are out camping? What type of knife will suit your requirement? Well, if you are puzzled by these questions, you should glance through some of the types of knives and how each one functions.
During ancient times, knives were simply made out of stones. Due to the advancement in technology, different types of knives are introduced in the market. The knives used for camping purposes are of various types. A good knife comes in handy to perform general tasks such as cutting ropes, preparing food, or self-defense. Knives are designed with a wide range of patterns and materials.
Types Of Knives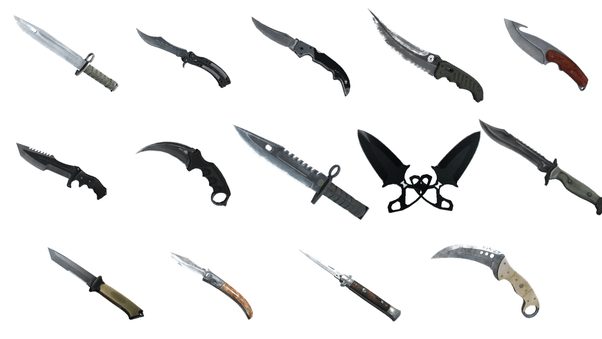 Pocket Knives
Pocket knives take up minimal space and are appropriate for hiking or backpacking activities. The sharp edge of the knife is guarded inside the knife's handle especially when it's not being used. If you choose smaller folding knives, they do lack in terms of ergonomics and are also not as stable as it should be. There is also a risk of the blade folding down onto your fingers accidentally. More about Hunting Knife you can view this.
Fixed Blade
If you choose a fixed-blade knife for camping, it indeed serves the purpose. This type of knife provides higher strength besides ergonomic comfort when compared to folding knives. The fixed blade is also easy to maintain as the process of cleaning is a lot simpler. It weighs slightly more and takes up additional space.
Locking Blade
A knife with a locking blade is not only known for its stability like that of a fixed blade but is also convenient like the folding pocket knife. The best advantage of a locking blade is that it works with a single-handed opening, best folding mechanism, and provides an easy grip. The blade can be locked to ensure that it's closed when not in use.
Bushcraft Knife
The bushcraft knife is used for starting firewood, cutting through the foliage, building shelters and also works as a survival weapon during an emergency. The knife has a shorter edge but is quite sturdy to perform multiple tasks efficiently. Choose a bushcraft knife with a longer blade especially if you need to perform heavy-duty tasks. A blade with a fine edge helps to remove the skin and to slice meat.
Bowie Knife
The Bowie knife in the UK is designed to meet the requirements of a camper to the fullest. It comes in the best use especially if you are hunting. It is ideal to remove the skin and slice the meat. The curved tip of the blade is used for the removal of skin and the straight point of the edge is used to cut the meat.
Types of Blade Shapes
Clip Point: This type of blade is more suitable as it offers good control to perform tasks that require precision. It is also ideal to puncture things as the blade is thick and comes with a sharper point. However, it is not as strong as the drop point blade.
Drop-Point: This type of blade is ideal to perform various tasks and is most commonly used by campers. The blade has a convex curve that effectively performs all the tasks.
Needle-Point: The needle-point blade comes with a dual edge and has a symmetrical point. The blade is used for throwing, puncturing and self-defense.
Serrated & Non-Serrated: The serrated blades help to cut the rope, saw wood and cut bone easily. Although a non-serrated knife does perform such tasks, a serrated one is quite a popular choice amongst campers.
Types of Handle Styles
There are knives with different styles of handles to provide a better grip and control. Also, it offers great comfort to your hands while using them. There are handles made of wood which has a good grip but do get damaged easily due to water.
Plastic: Plastic handles are resistant to water damage but can be slippery.
Rubber: Rubber handles have the best grip and are resistant to water as well. But, it offers less durability when compared to stainless steel.
Steel: There are handles made of stainless steel, carbon steel and Damascus steel that are widely used by the majority of campers. it is highly durable and is comfortable to operate.
Thus, these are some of the types of knives to consider if you are planning to go out camping. There are endless options and choosing the right knife can be a daunting task. Therefore, know your requirements to make the right choice.