If you are in the market for a trampoline, then you have no doubt noticed that there are many brands to choose from. Let me tell you that not all brands are created equal. In fact, some of them are made from very cheap materials that will end up costing you more money in the long run.
Here, we elucidated the best and top trampoline brands that are serving people for a long time with honesty and trust.

#1 Upper Bounce Trampoline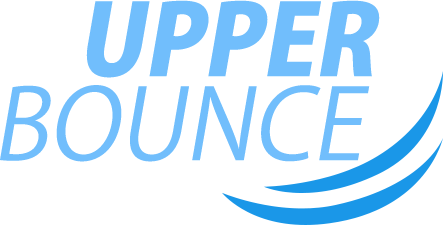 In the world of the trampoline, theUpper Bounce is a famous brand. The Upper Bounce Company provides multiple types of trampolines, replacement parts and accessories as well. Additionally, it offers a vast range of products designed to deliver fun and safety for the entire family.
The trampoline produced by Upper Bounce is very simple and straightforward to assemble and disassemble. The user manual is easy to understand and clear. In addition, screwdrivers and spring tools are provided with the trampoline. This makes everything very easy for the user when setting up the trampoline.
The frame structure of Upper Bounce's trampoline is really huge and long lasting. In addition, the trampoline's springs are rust-proof. For a better jumping experience, the trampoline is also equipped with incredibly durable and protective safety pads.
The seamless enclosure system makes this trampoline unique. It eliminates dangerous gaps between the fence mesh and the jumping surface. In addition, the lost edges are reinforced with a second material for added strength, resulting in a stable, longer-lasting life.
#2 Zupapa Trampoline
Another famoustrampoline brand is Zupapa. The slogan of the Zupapa Company is "Take Zupapa Home, Bring Happiness and Safety Back to Your Family!"

Zupapa has released new trampolines for 2021, and they have been upgraded with a safer, gapless jump board design that eliminates the gap between the jump board and the spring pad. In addition, Zupapa trampolines have UV protection.
Zupapa trampolines offer a high degree of safety and security. Children can have fun and they will stay safe from pinch points and openings. Again, the trampoline not only provides a safer jumping surface, but also offers more room to move around.
This trampoline is a great gift for kids. In addition, it can serve your whole family for a longer period of time. Compared to other similar trampolines, the frame structure of this trampoline is much stronger.
Users of the Zupapa trampoline are very happy after purchasing and using the trampoline. It fulfills their requirements perfectly and they have fun for a longer period of time.
#3 Exacme Trampoline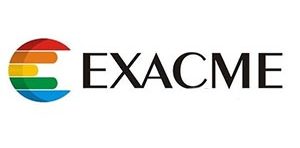 Excame is a well-known trampoline brand in the trampoline arena. All of the products of Excame are not only TUV certified, but also GST testing and UV testing approved.
The trampolines of theExcame Companyare much more stable and safer compared with the similar trampolines on the market. The legs of the trampoline are manufactured to maintain the balance of contact points.
In addition, the trampoline's springs are high quality and rust resistant to provide an excellent bouncing experience. Excame trampoline's jumping mat is UV protected.
The trampoline's frame is made of rust-proof galvanized steel, which is considered to be the best heavy-duty frame. In addition, assembling the trampoline is effortless and straightforward.
Excame produces three series of trampolines, namely the T series, C series and S series of trampolines. Each series has special features. In general, all types of Excame trampolines are designed to be safer and more durable than traditional welded trampolines.
#4 JumpSport Trampoline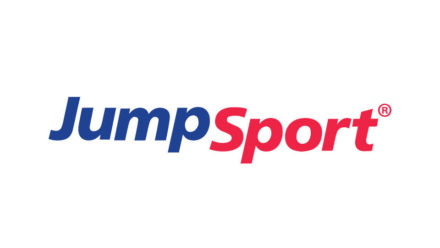 JumpSport Trampoline is one of the best-selling trampoline-brand on the market. The company is doing well in selling trampolines in different varieties. They manufacture mini trampolines, and their mini trampolines got enormous popularity around the glove. For rebounding exercise and fitness pros, people prefer their top mini trampolines.
JumpSport's trampolines are primarily known for their smooth bounces. Its No-Top curved legs also ensure optimal safety for users.JumSport is essentially based in the U.S., with their leading products and designed and engineered entirely in the U.S.
The incredible thing about this trampoline is that it comes almost completely assembled. Therefore, there is no hassle and the trampoline can be set up in about a few hours. Again, for safety reasons, the trampoline has integrated Permatron skirt ropes, so it increases the exercise space by more than 50%.
This trampoline offers many health benefits, including – weight loss, full body exercise, cardio benefits, and a good balance for physical and mental health. Most importantly, the trampoline ensures high quality and optimal service.
#5 Skywalker Trampolines
Another famous trampolinebrand is Skywalker. This brand is founded on safe family fun. They discovered the patented No-Gap Enclosure System and it was significantly helpful for kids' safety. This feature eliminates the dangerous gaps between the enclosure net and the jumping surface.
In addition, they have discovered the new Jump N Dunk trampoline, which features a soft basketball hoop that is safe enough for not only the child, but the entire family. This trampoline is committed to providing the best support, safety and entertainment for years to come.
This trampoline comes with a manufacturer's warranty, which you may receive if you purchase the trampoline from an authorized retailer. All types of Skywalker trampolines meet or exceed all ASTM standards. The trampoline springs are made of steel and have a rust-resistant coating for longer life. In addition, each spring is attached to a net, so it protects your kids from dangerous pinch points and openings.
The manufacturer offers a quality guarantee with a 3-year limited warranty on the frame and a 1-year limited warranty on all other parts of the trampoline.
6. Merax Trampolines
Merax is a famous and trusted brand in the trampoline world. The company specializes in manufacturing high quality yet affordable and durable products.
Their products are designed with safety as their top priority. Merax Trampolines have been around for over 10 years and still going strong. Their products are known to provide the utmost safety and security to users. This brand has gained popularity from its budget-friendly products.
The company offers a wide range of different types, styles, and sizes of trampolines to suit everyone's needs and preferences.
7. Springfree Trampolines
Springfree Trampolines are unlike any other trampoline on the market today. They use an innovative design with rigid polypropylene co-polymer springs to provide a unique bounce with no springs to coil or rust.
The net system also provides added safety with a patented inner safety enclosure, which keeps children inside the mat and away from the springs. The enclosure is designed to break instead of your child's bones should they jump into it.
Additionally, Springfree Trampolines come with a 10-year warranty, so you can be assured that this brand will last for years to come.
8. Upper Bounce Trampolines
Upper Bounce, the leading manufacturer of trampolines and trampoline parts in the United States, has been providing quality products to consumers for over 30 years.
With a lifetime warranty on all springs, Upper Bounce is at the forefront of innovation in the sports industry, while remaining a leader in safety.
The most trusted brand in the United States, Upper Bounce is recognized for its high quality and extensive line of products. For those who are looking for an excellent product for exercise, fun or both, look no further than Upper Bounce.
Conclusion
You want to make sure that you are making the right decision for your family and buying a quality trampoline. The key is ensuring that you are buying from one of the best trampoline brands.
If you choose from a lower brand, there is a higher chance that you could experience more problems with the product and have to replace it sooner than you may have wanted. With this guide, we have complied the best brands in the market today, helping you buy with confidence.