What is the safest type of trampoline? Trampolines can provide you and your entire family hours of entertainment. At the same time, they can help you exercise.
Trampolines have plenty of uses for kids and adults, and that is why buying a trampoline is a good idea. However, you have to be sure to pick out the safest trampoline so that you avoid massive accidents. This is where the springless trampoline comes into the picture.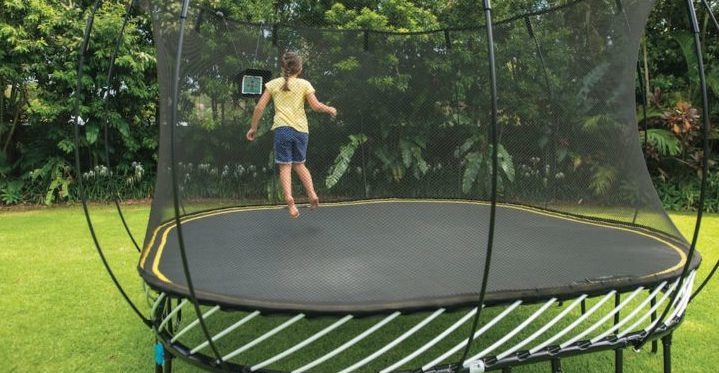 As the name suggests, a trampoline springless does not have any springs. It is made out of fiberglass rods instead of springs. Its frame is hidden unlike in a traditional trampoline. This trampoline has something known as the FlexiNet, which allows you to bounce.
Features of the Springless Trampoline
These trampolines are durable and strong. You can completely rely on them to last for a long period of time with ease.
The chances of breakage are low and the amount of bounce achieved is greater when compared to a traditional trampoline.
Another excellent feature is that these trampolines are more weather resistant. They have greater ability to withstand sun and moisture.
Thanks to these features, the chances of injury are slim. You don't have to be worried about cuts and sprains due to the springs and the frame. You don't even have to be worried about slipping and hurting yourself seriously.
The Main Advantages of Springless Trampoline
As you can see from the features of this type of trampoline, there are a few great advantages that it showers upon the user such as greater strength, greater endurance, and more bounce.
This means that you will have more fun and entertainment when you use this type of trampoline.
However, the biggest benefit is obviously the fact that it is safer. In fact, it is dubbed the safest trampoline in the world because of its durability.
Springless Trampolines vs. Spring Trampolines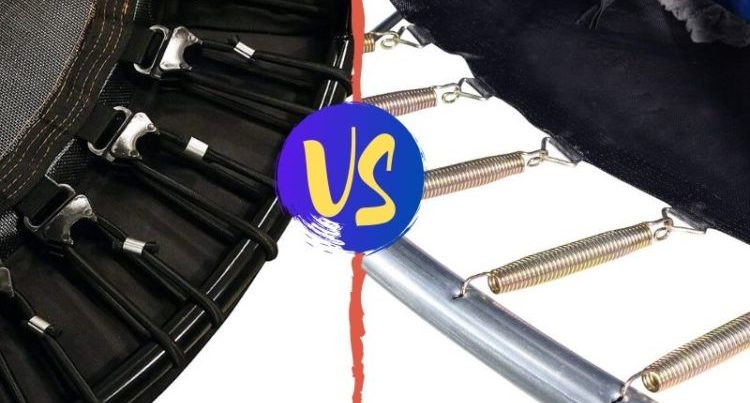 Compared with the trampoline which usually uses spring, the springless trampoline is very advantageous and especially safe.
The obvious advantage of a springless trampoline is that it doesn't contain any springs. However, the trampoline is still able to provide users with a lot of bounce.
Accidents and injuries caused by trampoline are mostly caused by springs and frames.
If you happen to slip, you may trip over the spring and you may be seriously injured.
Pros
In addition to being springless, the springless type offers easier pad replacement. Trampolines will not rust or become over inflated after a period of time. If you have high-quality elastic bands, they can actually be stronger than metal coils, because coils can easily lose their elasticity.
Strength
If your springless trampoline is made of high-grade elastic materials, you can rely on the lasting strength and elasticity of your trampoline.
They also give you more bounce and are less likely to break. If you're going to leave your trampoline outside, it's better because the elastic band is more resistant to sunlight and moisture.
The Price
The icing on the cake is that springless trampoline prices are not too high.
In fact they are in the same range as traditional trampolines. This means that you can enjoy more benefits without having to dig deeper into your pockets.
You only have to pay attention to a springless trampoline review or two so that you choose the best. There are plenty of great options in the market such as the Skywalker trampoline for you to choose from.
You can purchase a springless trampoline online or in your nearest retail outlets. Make sure you choose the best based on your requirements. The factors to take into considerations include size, build, brand, and price.