Here we have information and reviews about some of the best lawn mowers available to buy online. A selection of highest quality garden equipment and machinery which means that whatever your lawn care needs, you will find relevant information about the best models of lawn mowers from a variety of established grounds maintenance equipment manufacturers.
Different Sizes And Types Of Lawnmower
We cover a huge range of different types of lawnmowers from the compact but handy reel mowers for the smaller lawn.
We have electric mowers that can be corded mains or cordless battery powered. Then there are the self-propelled walk-behind mowers for larger lawns and commercial grass cutting jobs.
Finally, if you have a big grass cutting problem, we have riding mowers and lawn tractors that can make the biggest grass cutting requirement a simple and straightforward task.
Choosing The Best Lawn Mower For You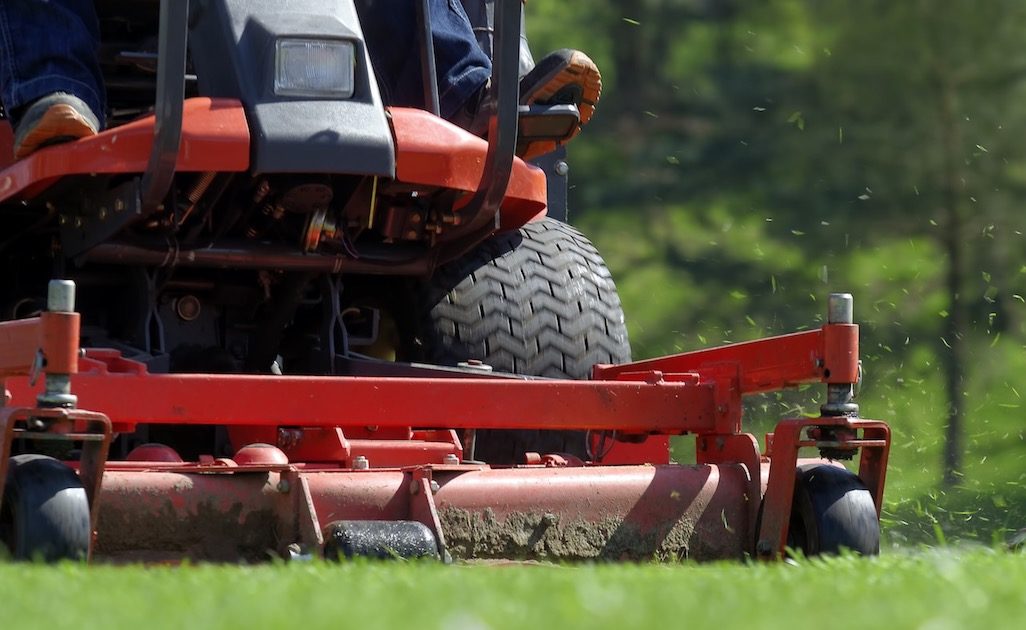 There is no such thing as one best lawnmower because every garden or backyard needs something different so if you have a small yard with a tiny lawn you do not need the best riding lawnmower but if you have a large area of grass to cut a little mains electric mower is probably not what you need.
Here we discuss a wide variety of different makes and models of a lawnmower to help you understand what each type of grass cutting machine can do and how that applies to your lawn care needs to help you decide on the best lawn mowers for cutting the grass on your lawn.
There is a wide variety of lawn mower options available on the market today but that doesn't mean deciding which one is right for you has to be a difficult task. There are some basic rules to lawnmower requirements and this website will help guide you through the different options to make choosing the best lawn mower a simple process of selection based on your personal lawn care needs.
A Wide Choice Of Lawnmowers
For those with smaller lawns, we have a selection of the best reel mowers, the best electric mowers and for those of you who would really rather not waste your relaxing time following a lawn mowing machine around the garden, we have some information about some of the best robotic lawn mowers currently on sale.
People with larger lawns and lawn care needs will find pages devoted to powerful self-propelled walk-behind mowers, the best riding lawn mowers, and the amazing zero-turn radius riding mowers.
Each section contains basic descriptions of the different types of lawnmowing machinery together with helpful descriptions of selected individual products. We also try to collect opinions and information about the most popular brands and models of lawnmowers available and you will find these listed in the menu on the right hand side of this page.
Types Of Lawn Mower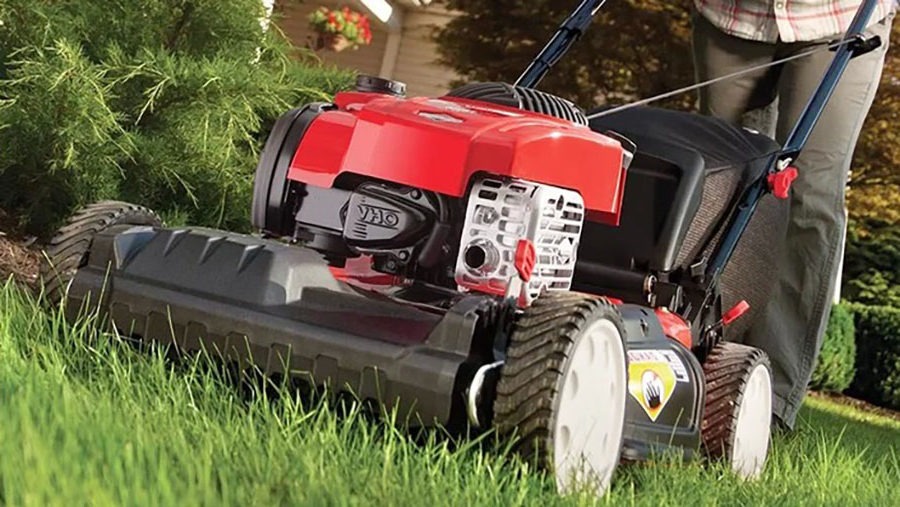 There are several different types of a lawnmower to consider.
PushReel Mowers
There are manually powered push mowers where the machine and the cutting blades are powered by you pushing the lawnmower. These are usually known as Push Reel Mowers. Benefits are that they are cheap to buy and environmentally friendly but the downside is that they can be hard work to use for anything more than a very small patch of grass.
Push Mower With Powered Cutting Blades
Next, we have the powered blades but manually pushed lawnmowers. The blades may be powered by either a gas engine or electricity from either battery power or a length of cable that is attached to the machine.
Benefits are that they are easier to push around because the machine uses a power source to do the cutting but you still have to physically push the machine around.
Disadvantages vary depending on the power source. Corded electric lawnmowers are cheap and light but you have to deal with a cable dragging around behind you. Battery-powered lawnmowing machines are heavier and more expensive than corded and you need to remember to get the battery fully charged before you start grass cutting.
Gas-powered lawn mowers can be heavy to use, they emit exhaust fumes and can be noisy but they are usually rugged and last for years and are not limited to being within reach of a power source or needing a charged up battery.
Self Propelled Follow Behind Lawn Mowers
The power-driven walk-behind lawnmowers are mostly gas-powered. They can be expensive and heavy but once in motion they are very easy to use and can cope with most grass cutting tasks.
Robot Lawnmowers
Robot Lawnmowers have been growing in popularity over the last ten years or so. They are now reliable and efficient machines that can save you a lot of time cutting your grass every weekend.
They can be quite expensive to buy but the savings in time, and money if you would otherwise employ a lawn care service, justify the expense.
Once they are set up you can almost forget about them and your robotic lawnmower will keep your lawn in tidy condition throughout the summer growing period.
Ride On Lawnmowers
The traditional ride-on lawnmower, or lawn tractor, remains popular and if you have a large area of grass to cut regularly they are a worthwhile investment. They range in size and cost from around $1,000 up to around $3,000 or more. Benefits are that cutting large areas of grass and lawn is much easier to do. And the only real downside is the cost of purchase and maintenance of the gas engine.
Zero Turn RadiusLawn Tractors
If you have a huge area of grass to cut and need to have a very maneuverable grass cutting machine then the zero radius lawn tractor is the machine for you.
They can cope with enormous areas of grass cutting and can almost turn on a penny. They can cost a pretty penny to purchase as the bigger machines are aimed at professional lawn care people but they are the cream of garden machinery and if you can justify the expense they are the ultimate machine to own.
Guide To Lawn Mowers
Choosing the best lawnmower to suit your needs is something you only do once in several years. So use this guide to lawn mowers to help you get the right grass cutting machine for your needs.