Trampolines are brilliant fun for kids, teens and even adults!
Before you choose your trampoline, there are a few factors to consider:
1. Who is going to use it? Will it just be younger children? Or will pre-teens and teens be using it?
If adults are also going to use it, then it will need to be strong and durable.
2. Is anyone going to be practicing gymnastics on the trampoline?
If so, then choose a rectangular trampoline not a circular one.
3. Space
What space is available for the trampoline? Remember that once erected it might be in place for years.
4. Assembly
It helps to have an easy to assemble trampoline if you are not confident at constructing outdoor equipment.
Will you choose an enclosure around the trampoline as a safety feature?
Types of Trampoline
Basically, there are four types, differentiated by shape:
· Square
Square trampolines allow more bouncing rooms than round ones, but less than a rectangular ones. They are great for use in a restricted space but still allow some decent bouncing.
· Round
Easily the most common type of trampoline, round tend to be cheaper, but doesn't give the best bounce. Because they are round the jumper is naturally drawn back to the center, so there is less risk of falling off!
· Rectangular Trampolines
Rectangular Trampolines give the most bouncing space and allow for stronger bouncing. On these, it is possible to achieve better height, so gymnasts can perform aerial tricks more easily. They do take up more space than other types and tend to be more expensive.
· Octagonal trampolines
Octagonal trampolines are only very slightly larger than round ones, but are more expensive. Jumpers are directed back towards the center which is good from a safety viewpoint. Jumpers won't get so much height on an octagonal trampoline compared with a rectangular one.
Choosing Your Trampoline
Once you have decided that you will go out and buy a trampoline, how do you choose the best trampoline?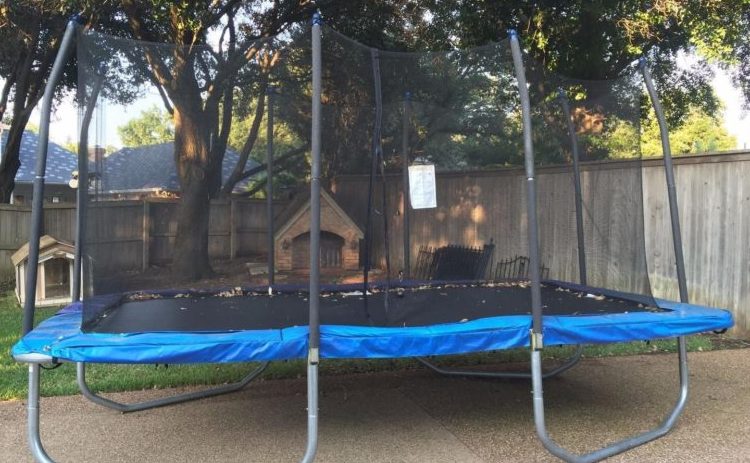 #1 Decide on the Size and Shape you Want
How much room do you have? How many people will jump on it? Will more than one person use it at the same time? As with many things, the good advisors say get the biggest that you can afford.
#2 Do You Want to Include a Safety Enclosure?
If your trampoline will be used mostly by children, then an enclosure is a good idea. A safety enclosure is a net that goes right around the trampoline and prevents users from falling off.
#3 Consider the Weight Limit.
Make sure you choose a trampoline with as high a weight limit as possible, so that heavier people or more than one person can use it.
#4 Frame Quality.
Again, cheap trampolines will have poorer quality frames. You really need to examine the frame. If it is weak it will rust, bend or break easily.
#5 Look Carefully at the Springs.
Good quality strong springs will ensure a good bounce and will last. More and more trampolines now have the springs concealed under the edge of the mat. This means that jumpers won't hurt themselves if they land too close to the edge.
What will I Have to Pay?
The price of a trampoline depends on the size and shape. As a guide prices for each type are as follows: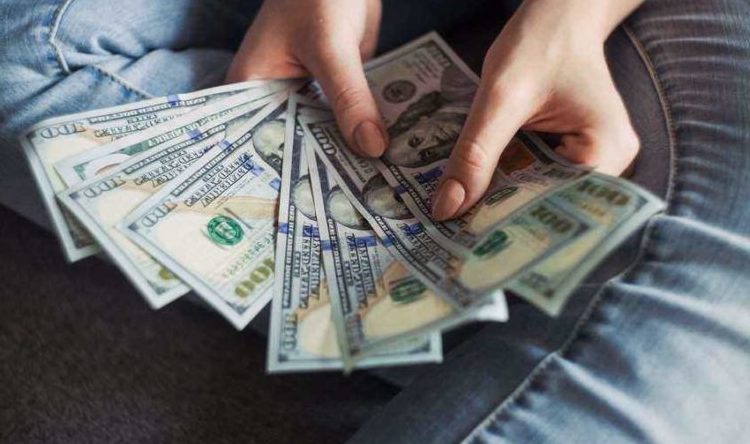 9ft x 15ft rectangular trampoline with enclosure ranges between $1,500 to $2,000.
8ft x 8ft square trampoline can cost between $300 and $1,000 with an enclosure.
A 16ft octagon trampoline will cost between $700 and $1,400 with an enclosure.
A simple round trampoline of 12ft diameter will cost a minimum of $200 rising to $1,100 when also bought with an enclosure.
A small exercise trampoline can be purchased for between $50 and $120.
A starter trampoline such as My First Trampoline' can be bought for as low as $100- $150.
The price you actually pay will depend on the model that you choose and the outlet where you opt to make your purchase.
It is worth mentioning that it is possible to buy trampolines that can be fitted in the ground. Although you can install them yourself, it is worth considering getting a professional to undertake the work.
The cost of purchasing the trampoline and having it professionally installed is not less than $5,500. Just the equipment is between $1,000 and $3,000 to purchase.
Trampolines with or without enclosures can be purchased from specialist dealers or from Walmart, Amazon and Target.