Traveling by a longboard is an issue of joy and amusement. You can get various recreational events when you commute by longboard around the city. There are different kinds of riding styles by a longboard. You can also make a lot of fun and trick with this apparatus. For maintaining the longboarding, you do not need to expend any extra money or face any hassle. By using it on a regular basis, you can get physical fitness and mental amusement.
You can enjoy the various facilities by traveling a longboard. In this regard, the following is the major aspects;
Save Your Time and Money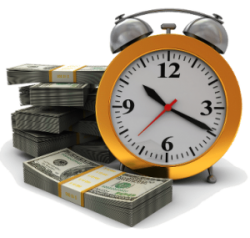 The most vital opportunity of riding a longboard is that you can save your time and money here. Going from one place to another is a matter of time consuming. To a certain distance, if you go for a walk, it will take more time than transport by a longboard. You can commute from home to classes and such by riding the longboard that can save time rather than walk.
At the same time, traveling by longboard is a matter of time money saving. You do not need to expend any extra money reaching the destination by your longboard. But, if you go by motor transport, it will burn the costly oil. In this sense, commuting by longboard is the task of saving your time and money. If you do such traveling every day or on a regular basis, it will save a huge amount of money.
Easy to Flight Onboarding
The longboard is a mode of transport that you can be on board with it. Sometimes you need to carry the longboard from one city to another. When you travel by flight carrying the longboard is an issue. In most country, the airlines permit to carry and onboard with a longboard. In that case, you can easily carry your most favorite longboardwith you. You can easily keep this board in the overhead luggage cabinet of the airplane.
Get a great Look with a Longboard
Usually, the longboard users are smart and physically fit than many others. As exercising with a longboard gives you physical fitness and mental recreation, it can also offer a great look of you to others. Now a day, it is a sign of smartness and fashion. Altogether, it shows your daily lifestyle and regular workout manner that most of the others like very much. In this sense, keeping a longboard along with you on the way to your travel destination is the matter of expressing the personality as well.
Easy To Carry Anywhere In Any Place
The most important aspect of the longboard is that it is easy to carry anywhere at any time. It is lightweight so that you can easily carry this tool from one place to another. Sometimes you do not need to use the longboard and you are walking for a distance, then you can keep the longboard on your arm and walk easily.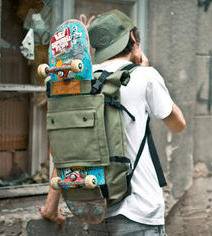 In this regard, you do not face any hassle with your longboard. At any outdoor program, you may have to walk some distance as the road is uneven that you cannot ride the longboard, at that time you must have to carry the board. As your longboard is not so heavy one you can simply move a long distance with this longboard.
No Extra Cost for Using
Using a longboard is the matter of enjoying free of cost. The only one-time cost is purchasing the longboard. For use on a regular basis, you do not need any extra expense behind this longboard. There is no fuel cost for driving this carrier. If you take care of the longboard, for a long period, you will be able to use this apparatus.
No parking Issue with Longboard
The longboard is a small size of the carrier; you can keep this tool in any suitable tiny space. It does not take a big space in your home; you can just keep this in the backyard. When you go for classes, you can keep it in the college locker easily. For placing the longboard, you do not need to expend any parking cost as well.
Labor Reducing Tool
The most enjoyable aspect of traveling with a longboard is that it is a labor-reducing tool. Walking or running is more laborious than longboard riding. So, by simply riding the longboard, you can travel a long distance easily were reaching there by walking or running is harder more.
Pollution Free Carrier
One of the most vitalaspects of longboarding is that it is not a transport that pollutes the environment. Most of the country and community are seriously concern about air pollution. As this carrier does not use any fuel, there is no reason for polluting the environment by the longboard. In this way, this tool is completely an environment-friendly one.
Final Verdict
Therefore, traveling with a Longboard is really a happy thing. It is the medium of good health and the big field of entertainment. Its purpose is to travel and commute in the city, and long-distance travel and participating in competitions are one of the most enjoyable activities.