What is a Rechargeable Flashlight?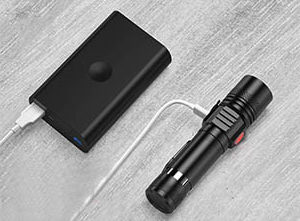 A flashlight is a portable source of light that will help you illuminate the area around you when outside at night.
Flashlights rely on batteries to provide the power needed to create their beams of light. Traditional batteries have to be replaced once they run out of power.
Rechargeable batteries, on the other hand, can be easily topped up with power using a charging unit.
Using rechargeable batteries can save you money as you won't be buying replacements every time. It is also convenient to have a set of batteries in use, with another set charging at the same time.
Rechargeable Flashlight Features
Not all rechargeable flashlights off the same features, so take care when choosing one. Look out for the following features before making a final decision.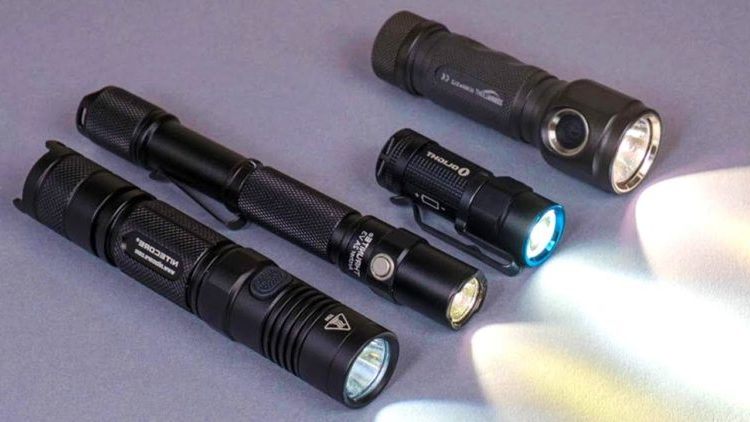 · Brightness
The brightness of a light is measured in units called lumens. The higher the number of lumens, the brighter the light. When a flashlight can be focused, so the brighter the light the further it will be able to let you see. Most can also be adjusted for a wide spread of light.
· Lighting Modes
Some rechargeable flashlights only come with one light setting. Others have several. The more lighting modes offered, then the more versatile is the flashlight. The more modes there are so the more brightness settings will be available. Some will offer extra modes like SOS and strobe.
· Battery Specifications
The most common rechargeable batteries are lithium-ion ones. Usually, these will last for many hours. Some batteries are recharged in a charging unit while others can be recharged via a recharging cable or USB port.
· Durability
All flashlights should be built to last and to withstand rough treatment on occasion. Rechargeable flashlights are no exception. Most are made from stainless steel or aluminum.
· Size
The EDC types of flashlights are usually compact and are intended for ease of carrying in a pocket or backpack. Larger flashlights often are intended for other purposes. They can still be rechargeable even if the flashlight is bulky.
· Stand
The larger types of rechargeable flashlights often come with stands. This allows hands-free operating. For example hands-free can be useful when working or if you need a constant light when camping.
· Waterproof
It does help if your flashlight is waterproof, or failing that at least water-resistant. Accidentally dropping your flashlight in a puddle won't then harm it.
· Alternative Battery Types
Some rechargeable flashlights allow you use AA or AAA traditional batteries as well. This can be a useful feature if your charging unit fails.
· Accessories for your Flashlight
Look out for accessories that might be available for your particular flashlight. Some manufacturers offer lanyards, clips, straps, spare lenses and cases for their flashlights.
5 Best Rechargeable Flashlights
Here are our recommendations for rechargeable flashlights for different situations. We will begin with the spotlight types of flashlights and then look at the compact types.
This is a spotlight type rechargeable flashlight with a pistol-grip style handle.
The handle folds out to form a tripod stand, making this a really versatile flashlight.
It offers three types of lighting.
The spotlight packs 1000 lumens of clean bright light that will shine for a gratifyingly long distance.
Next is a work light on one side that spreads light over a wide area to make working easier. On the other side is the third light – a flashing orange emergency light.
The lithium-ion batteries give 2 hours of the spotlight, 8 hours of work light and 15 hours of emergency light.
Charging can be via a wall outlet or a car plug.
Charging can also be done through a USB input. As a bonus there is a USB output too, so you can charge your phone from the flashlight.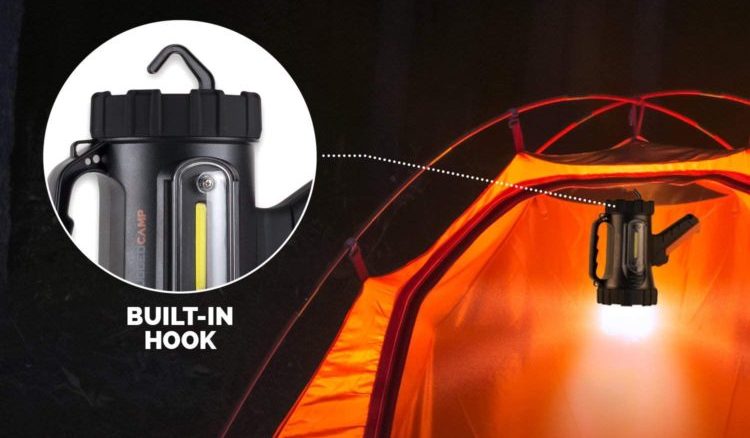 Although it is an expensive option, the X10 is good value for money. It has loads of features and is well-built for durability.
The Fatmax is a compact spotlight type of rechargeable flashlight that offers many of the features of the X10.
It has a stand and a pistol-grip handle. It offers a light level of 920 lumens in either high or low mode.
There is also a USB input for charging purposes and a USB output slowing you to charge a phone from the flashlight.
Charging can also be from a wall outlet or car plug. You will get a maximum of 7 hours of power from the lithium-ion batteries.
The flashlight comes with a red lens that can be slotted over the normal lens for use in an emergency.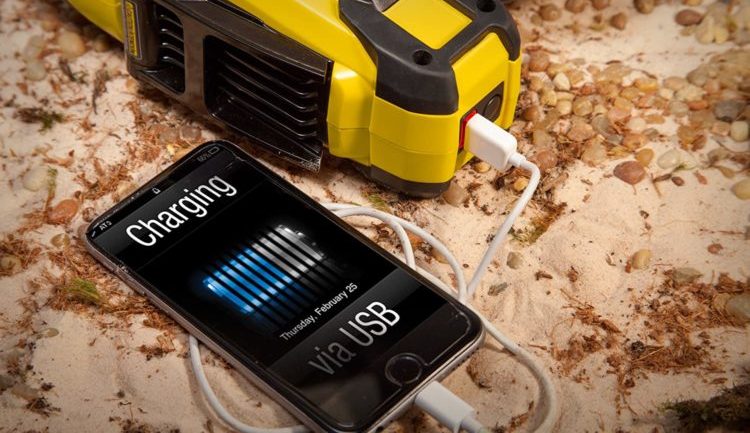 The Fatmax is a cheaper option with slightly fewer features but is nevertheless a good buy.
This rechargeable flashlight comes in a pack of 2, so you will always have a spare!
The 1200 lumens give light up to 600 feet away.
The beam can be focused down to a narrow laser point from a wide beam setting.
Charging is through the micro-USB port.
The batteries are lithium-ion and the flashlight is durable and water-resistant.
It comes with a metal clip that allows you to attach it to a pocket or belt – or tuck it away in your backpack. Compact and easy to use.
The Aristore is too large to be considered compact but it is a remarkable flashlight. The rechargeable batteries produce a staggering 90,000 lumens!
This can be focused on a floodlight to a narrower square beam.
There is an indicator on the side that tells you when the battery level is dropping.
Recharging is via the USB cable which can use a wall outlet, car plug or other sources.
Charging takes about 4 hours.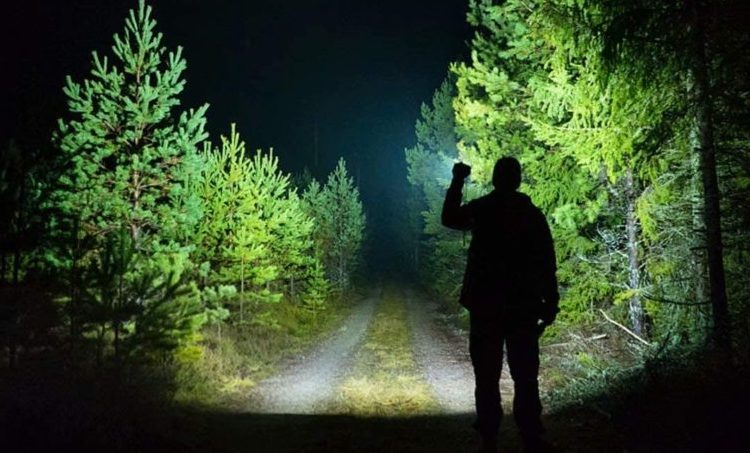 The Aristore is sturdily made from an aluminum alloy and is an excellent choice if you live a hardy outdoor life.
The first thing you will notice about this rechargeable flashlight is its shape. It's rectangular and looks as if it was modeled on a transport spacecraft from Star Wars!
Why this unusual design?
Well, the Stiletto was designed to be a weapon for self-defense.
One of its light modes is strobe-effect white light. Switch this pulsating light on and anyone trying to attack you will be disorientated, dazzled and maybe even momentarily blinded.
With the Stiletto, you get 1000 lumens and an impressive 24 hours of life in the batteries. Those batteries are rechargeable and made from lithium-polymer.
You get a gauge on the outside to tell you how much power is left so giving you plenty of time to recharge.
Compact and slim, the Stiletto has a metal clip with a steel spring for guaranteed hold onto a pocket or belt.
Maybe you will like: Best Tactical Flashlights