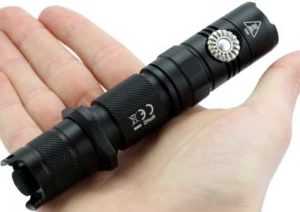 If you've ever bought or thought about buying a
tactical flashlight
, maybe you've never thought much about buying one.
However, given that flashlights are a must-have for almost every family, this is not surprising.
However, you should consider your decision to buy the best tactical flashlight for your needs.
Flashlights are almost always purchased for emergency or outdoor use, so finding the best tactical flashlight should be essential to ensure you get a bright, durable flashlight that will last for years.
There are many factors to consider when trying to find the best tactical flashlight for the money.
What will You be Using it For?
Think about the main thing that you will use the torch or flashlight for. This will help determine which features you'll need, like:
Brightness
The light output of flashlights is measured in "lumens". It gives you a basic way to compare the brightness of one torch against another, but doesn't necessarily give you the entire picture.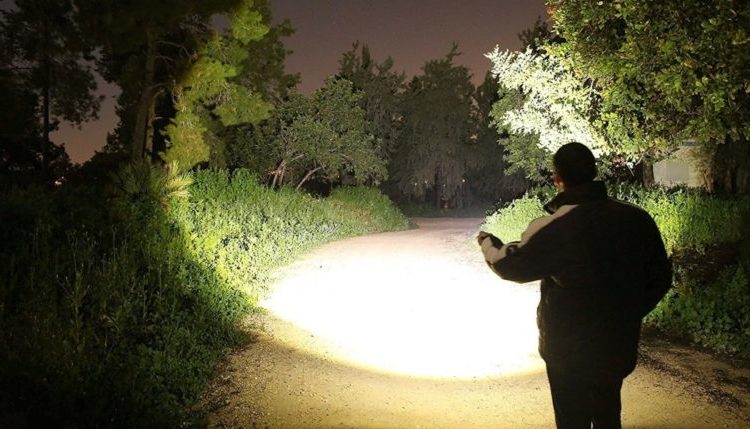 The throw distance, the intensity of the beam/lens focus (flood/wide, spot/focused or adjustable) and other factors can all affect how practical the light is for your situation.
Less than 20 lumens: Fairly weak, but good for close-up activities like reading at night.
20-150 lumens: Bright enough for around the house. Good to keep in the cupboard in case of a blackout.
150-400 lumens: Great range for general purpose use. Take it camping, keep it in the car, good for security use. This will work well outdoors at a medium distance.
400-1000 lumens: This is starting to get into the "serious" range. Great for tactical or hunting use, hiking, marine – really any outdoor use.
1000+ lumens: If you want something that will burn the retinas of even the Terminator, these are the torches for you. Anything over 1,000 lumens can be used in wide open areas, and will likely give you a range of over 1,000ft! Keep in mind that although it's super bright, it will chew through the batteries a lot faster as well.
Running Time (Battery Life)
How long your battery will last depends on the brightness of the LED and the size of your tactical flashlight.
If you only need something for occasional use like electricity blackouts or finding something in the trunk of your car then you probably don't need a long running time. You can get away with a nice small torch.
However, if you're going to be exploring the deep, dark recesses of a cave then you probably want something that's going to last a long time so you don't get stuck in the dark, surrounded by bats.
Size & Weight
One of the benefits of LED technology is that it's enabled manufacturers to build even smaller flashlights with better brightness. However, there may be times you want something with a bit of heft to it, like a Maglite.
Ruggedness
One of the major benefits of LED flashlights over their incandescent predecessors is that they're a lot more shock resistant.
Many LED flashlights also offer sturdy aluminum or steel casings, and some are not only water resistant but can even be fully submerged underwater!
If you want to guarantee that you're getting a flashlight that will put up with the toughest abuse, make sure you get a good brand and look for one that's been tested to ANSI FL1 standards for impact resistance and water resistance.
Impact Resistance
This will be shown in meters (or equivalent ft) and proves that in testing the flashlight still worked after being dropped six times from that height onto a hard surface.
Water Resistance
Water resistance tests are done after the impact testing. A rating of IPX 4 means it's splash resistant. IPX 7 means the flashlight can be submerged in shallow water for up to 30 minutes. IPX 8 means it can be submerged for up to 4 hours at the listed depth (e.g. 10 meters).
Maglite Torch Stats
The FL1 Standard information above shows that this particular flashlight has a luminous intensity of 33,028 candelas or 131 lumens. A beam throw distance of 364 meters, the maximum running time of 79 hours, is weather-resistant and impact resistant to a drop-height of 1 meter.
Beam Features
There are three basic types of beam – flood, spot and variable.
Flood
Also known as "fixed" beam. This spreads the light over a wide area and is good for general navigation at night or reading a map etc.
Spot
Also known as "focused" or "pencil" beam. This focuses the beam into a small area for the farthest throw and is handy for honing in on a target in the distance.
Variable
An adjustable beam gives you the best of both worlds and is usually adjusted by twisting the end of the lens.
Modes & Controls
The name "flashlight" makes sense once you realize that some models come with various flashing or strobing options.
These can be used for morse code, to signal an emergency or a hazard, and you can even get programmable flashlights like the HexBright FLEX.
Some brands also feature different output modes (e.g. high, medium, low) which will vary the brightness, and therefore extend battery life.
The controls on the flashlight are something you probably haven't given much thought to, but for some applications (like if you're wearing gloves) it can be a real consideration. Controls may be buttons, sliders or simply twisting the end of the lens. Some may include a safety lock so that the torch can't accidentally be turned on, thereby preventing unnecessary battery drain.
What's Your Budget?
Once you've worked out the features you want in your ideal Tactical flashlight, it's time to talk dollars (or pounds, or rubbles, or whatever…) to make sure you get the best tactical flashlight for the money.
As with most things in life, you get what you pay for. A well-known brand of a flashlight might cost a bit more than a cheap Chinese knockoff, but it's also likely to have the much better build quality, will last longer, perform better (more efficient LEDs, brighter beam etc) and probably has a good manufacturer-backed warranty if you do run into any issues.